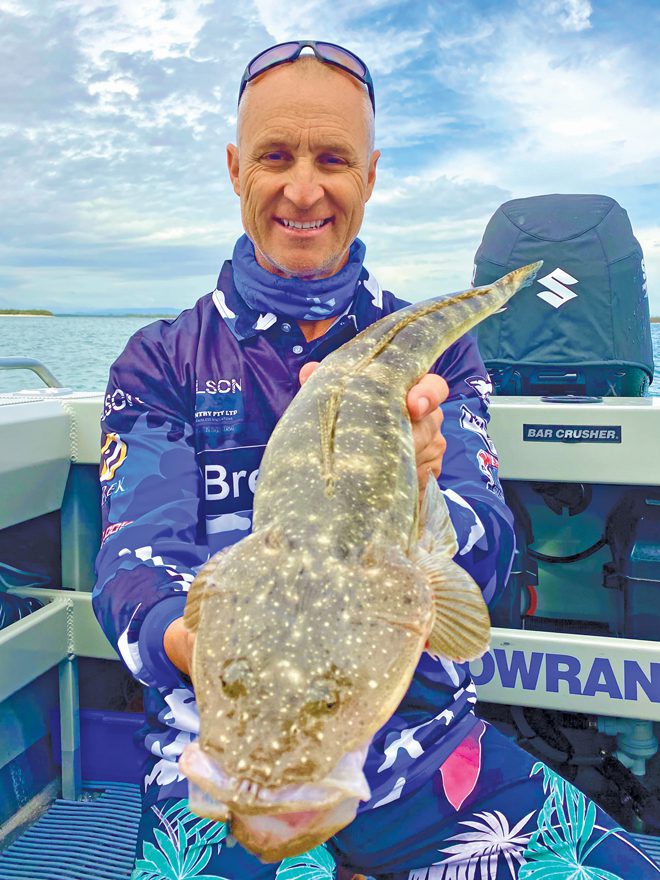 For those of you planning a fishing trip, November is promising to be another terrific month for chasing all sorts of inshore and offshore species. October proved to be exceptional on the flathead fishing scene, with the annual Flathead Classic hosted by the Gold Coast Sports Fishing Club and taking place at the end of the September school holidays. Over 5000 flathead were caught by more than 400 anglers during the three-day event. Being completely catch and release, all the fish were put back in the water for someone else to catch another day. pelagics Gold Coast
The usual format was unable to go ahead due to COVID-19, so the event was completely online with fish being photographed on a brag mat along with the token for each day – that was how we did it this year. Some very big fish were caught throughout the duration of the event. A friend Michael Hannequin caught an 88cm fish on the first day, only to be knocked off on the last day by a flathead of 93cm, which took out the biggest fish of the comp. pelagics Gold Coast
All the anglers – males, females, juniors and seniors – had a wonderful time and hundreds of thousands of dollars worth of prizes were given out each night of the event. These included Lowrance sounders, Samaki fishing rod packages, batteries, Eskies and many other fishing-related prizes, with a boat, motor and trailer package as the first prize for the last person standing. This year big thanks go to Telwater – the maker of Quintrex, Stacer and Yellowfin boats – our sponsor for team Weeds and Snags. pelagics Gold Coast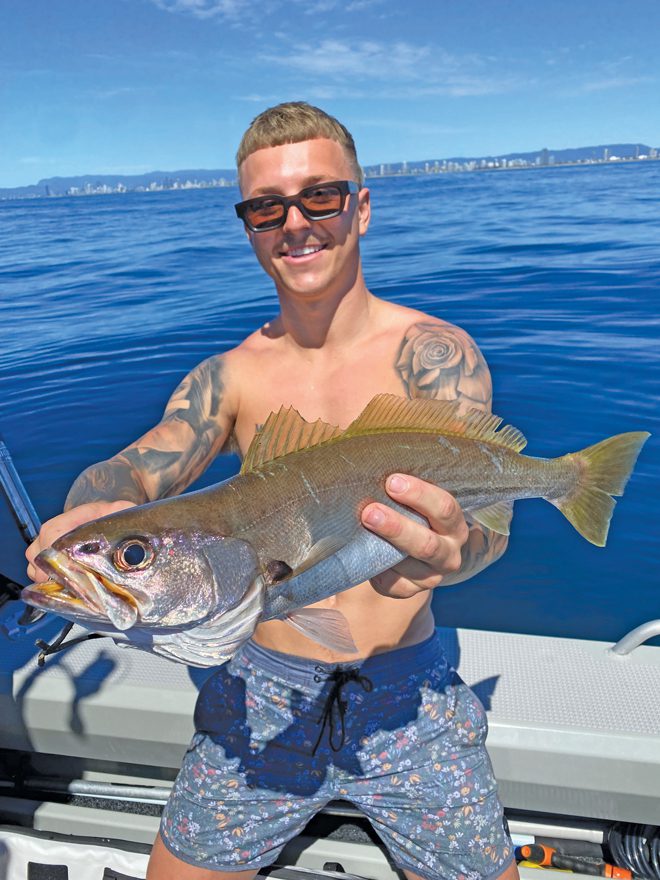 We were able to catch a few good fish and nailed some flatties in the 60-65cm range but unfortunately, we were unable to take out any trophies this time around – still, it was a lot of fun. This year we concentrated our efforts in deeper water with Samaki Vibelicious 150mm 50g vibes, which proved to be a massive success using a vertical jigging technique. Whitebait was the most effective colour for us.
We were using 6' fast taper rods with 2500-3000 size reels loaded with 10lb braid and 15-20lb leader. The method was fairly simple – in 12-18m of water, we lowered the vibe under the boat until it touched the bottom then lifted the rod tip about 30-40cm to feel the lure vibrate – remembering to keep the position so that the lines dropped perfectly vertical under the boat. You'll find this method covers ground as you drift with the current, but always allow the lure to touch the bottom for a few seconds and sit there before you lift again because quite often the strike will be on the lift and, if it's a big fish, it will feel like you've snagged.
Keep working along the drift after you've caught a fish because there will usually be more not far behind.
If you've got a GPS, onboard mark where you caught the fish so you can come back to the area, as there will be other fish around the same zone.