The dream of going on a fishing holiday and catching coral trout and other reef species is something most fishos have on their bucket list. And it's probably easier and cheaper than you think.
For years now, we have been doing the trip up north to Port Douglas to chase these awesome fish.
Though over the past couple of years we couldn't go because of pandemic restrictions, but now it's all back on again.
In this article, I want to outline how easy it is to organise a trip up north.
Usually, it's a five-day sortie, which leaves a couple of full days to fish and explore the place.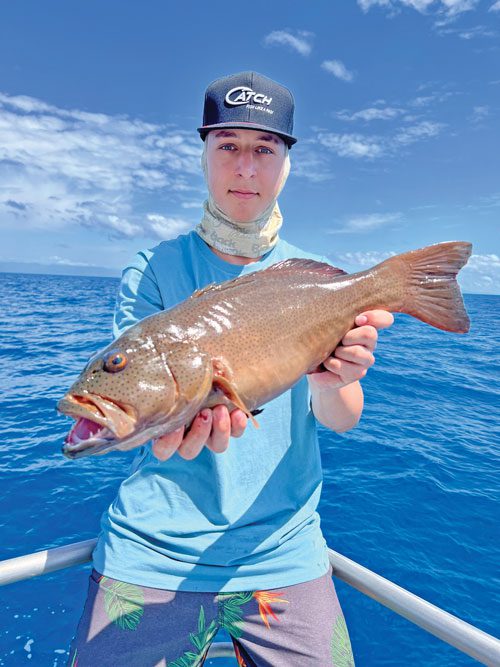 We live on the Gold Coast, so leaving from Brisbane airport is easy.
Virgin Australia has direct flights from Brisbane to Cairns, with the 6am flight being the cheapest and having you in Cairns at about 8am.
We drive our car to the airport and book a spot in the Brisbane airport car park – this way we're at the airport and it's easy to get the luggage to the terminal.
Flights are about $250 return and parking for five days is about $150.
When we book the flights, we also click the option to pay the extra $50 or so – to take the rod tube on the plane too.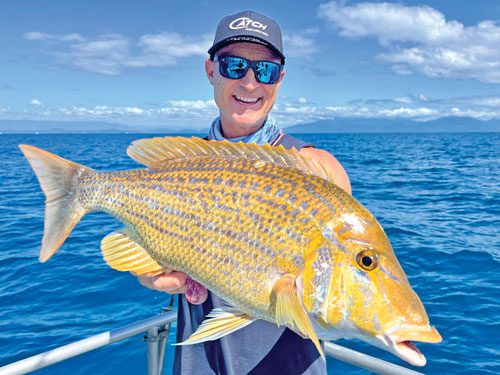 Once we land in Cairns, there are several options to get to Port Douglas, including minibus transfers.
However, we always contact Angela of Travel Safe Transfers, who collects directly from the terminal door in a private vehicle and delivers you to the front door of your accommodation.
She can take four people in her luxury vehicle, which costs about $160 and is well worth it for the convenience.
Accommodation options are endless in Port Douglas – you can stay in anything from a backpackers hostel to a five-star hotel.
We prefer to be central, so stay on Macrossan Street, which runs through the centre of town and is a short walk to restaurants, bars as well as shopping.
A good fishing tackle shop is in town and is worth a look at too.