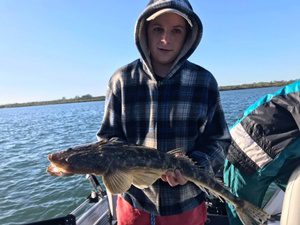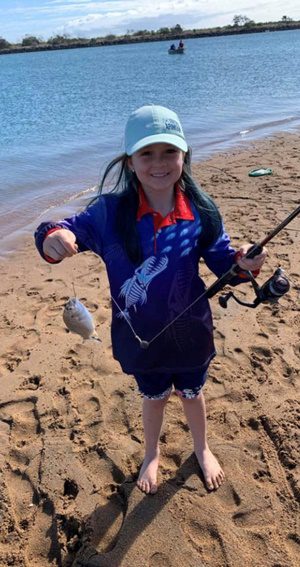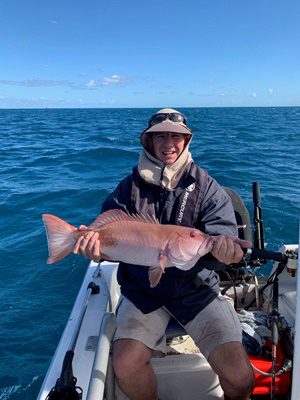 BUNDABERG OFFSHORE
For those who didn't manage to get out over the last weekend certainly missed out – with the weather being so good the smaller boats had a chance to head a bit further offshore.  There were reports of quality red emperor, coral trout, redthroat sweetlip and parrot being common catches.  The weather around the Bundaberg area for this weekend is looking average, so if you are wanting to get out, check the latest local weather forecast before heading out to chase those quality red emperor.
BUNDABERG INSHORE
For those with smaller boats wanting to fish the inshore reefs, good reports of grunter and grassy sweetlip have been common.  While fishing the bottom, have a floating pilchard out the back for any mackerel cruising through.  Also, have a metal slug or Flasha lure ready and waiting for any schoolie mackerel in the area.  Just a reminder for any snapper that are caught – they need to be released immediately with the current snapper closure being in effect until the 15th of August.
BURNETT RIVER
The Burnett River is fishing well for bream and good sized flathead.  Popular baits for catching both of these species are prawns, sprat, mullet strips and chook gut.  If you're wanting to have a go with lures try using a 2" to 4" curl-tail soft plastic.  Drifting with the current, casting up-current and using a hop-and-lift off the bottom should get you a feed of both flathead and bream.  Before going for a fish throw the crab pots in as there has been a few caught recently.  Also, if you are around the mouth of the Burnett, try casting a slug or Flasha lure out as there has been schoolie mackerel caught regularly.
BAFFLE CREEK AND THE KOLAN RIVER
There have been good reports of good sized flathead being caught in the Baffle using soft plastics around the flats and drop-offs.  The plastics have been working better as there has been plenty of weed.  This makes the trolling of hard body lures unsuccessful as they get caught up in the weed..  Pumping yabbies and fishing the flats on the in-coming tide has been producing a good feed in both the Baffle and the Kolan systems.
LAKE MONDURAN
With the winter temperatures still below twenty degrees, this dam just keeps on producing the barra. Fishing wind-blown points and spindly timber areas to where the wind consistently blows, or the backs of bays into which the warmer water is pushed have been the areas to fish.  Afternoon has also been the best time to fish as the water warms up through the middle of the day.  Cast any type of suspending lure like a B52, Jackall Squirrel or Lucky Craft, and leaving it sit for ten to twenty seconds.  If there are any fish in the area this technique should pick up a fish or two.
Keep on casting
Shane Anderson