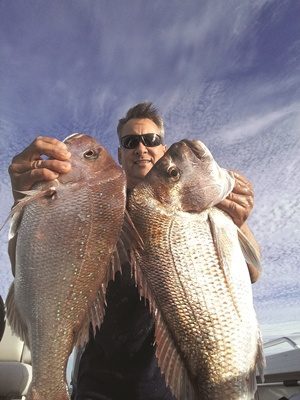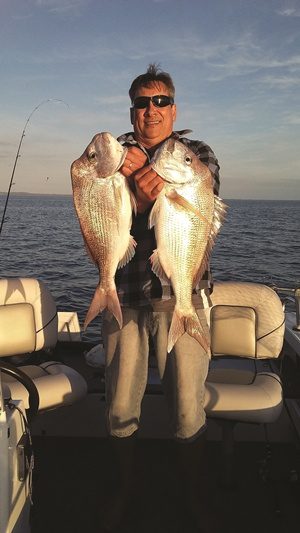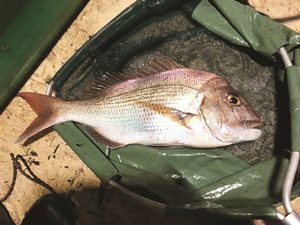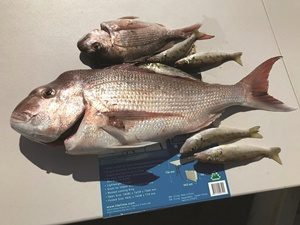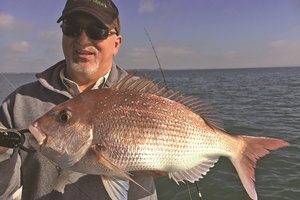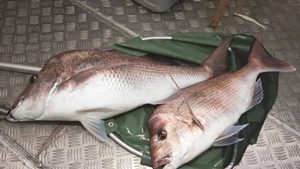 I SPEND many hours exploring and pursuing shallow water snapper in Moreton Bay, and nothing comes close to matching the aggression and brute power these fish have. I use the term shallow water to describe the water I fish, as it's not often I find myself casting a lure for snapper any deeper than 1.5-5m.
Shallow snapper
A huge variety of these areas are situated throughout Moreton Bay and can be easily accessed by small boats. Fishing in shallow water requires a lot of stealth and keeping boat noise to a minimum is vital. Snapper are forage feeders and also aggressive hunters.
You are actively targeting the fish when using lures, so the first place to start is to find structure. Structure can consist of anything from reef, ledges, drop-offs and gravel beds to man-made rock walls, pylons and artificial wrecks. My approach to snapper angling is to fish as light as possible.
Generally, reels in the 2500 and 3000 size matched to 7' graphite rods and spooled with 12lb braid will cover this, though occasionally a 6-8lb fluorocarbon leader is needed to entice wary fish in clear water. Though, a 10-12lb leader will be a general go-to and give you a little more confidence when hooked up to that large snapper.Shallow snapper
The main focus of lure fishing for snapper is Z-Man soft plastics, and the Z-man range suits every application I need when chasing this species. Their 10X tough ElaZtech material also means I can catch fish after fish on them. Z-man 4" StreakZ Curly TailZ, Z-man 3" Scented ShrimpZ, Z-man 3" MinnowZ – these lures rigged on a 1/8 or 1/6oz HeadlockZ are a deadly combination in the shallows, and on numerous occasions have been eaten on the drop.
When selecting colours, I prefer to match the hatch with any baitfish present, with Baby Bass and Motor Oil UV working extremely well in the areas I fish. I have a strong belief that adding scent can help increase the chance of catching fish. The Pro-Cure range has a huge line up and I've tried many, though by adding only a small amount, the Shrimp and Mullet Super Gel scents have achieved good results.Shallow snapper
Fishing the shallows for snapper means you may need to change your strategy from those used when fishing deeper reef systems – any angler who has caught a decent snapper knows how strong and powerful they can get. Generally, when snapper are hooked, they tend to swim deep and head for the bottom.Shallow snapper
Obviously, the risk with hooking snapper in shallow water is the fish snagging or cutting your line off a lot easier, as the swim to the bottom can be done in much less time. The best tip to overcome this issue is the obvious one – fish a little heavier – try increasing the length of your leader and use thicker gauge hooks. If you hook a fish in shallows that contain a lot of snags, your job is to get that fish off the bottom as quick as you can and guide it to safer waters.
From my experience, when fishing the shallows 15kg braid is a good start. It's great for casting because of the lightness and it has the added advantage of detecting bites. However, 15kg braid will not be strong enough to stop bust-offs on rough ground. You will need a stronger leader to solve that issue – I usually fish with 25-30lb.Shallow snapper
Heavy gear is not the only strategy you'll need in order to be successful in the shallows, you will also need a stronger game plan. Adopt a decent fish-fighting strategy, particularly if you recognise early that you're on to a good fish – you need to put pressure on the snapper and get it off the bottom. Going full commando means making your fishing mission one that deploys stealth mode.
Full commando requires you to use your basic instincts and hunting skills – you wouldn't walk through the bush making noise when hunting pigs, would you? No, you'd sneak up as quiet as can be to give yourself the best opportunity to get your prize. So, why should fishing be any different?
In a nutshell, basically you should keep as quiet as possible – when sounding fish, do it with the lowest revs possible and try to cut your motor well before you reach your target zone. Drifting on to the fish is a great way of ambushing your prey and this will reduce the chance of spooking the snapper. Another tip is to try to be the first angler to your chosen spot, as the more anglers in the one area, the louder it gets, and the fish may move on or stop feeding altogether.Shallow snapper
Bait fishing or soft plastics
Though I personally have had more success with bait, I'll still throw out a plastic, especially if I'm not getting anywhere with bait. Many anglers have started to fish with lighter jig heads as opposed to the heavier ones. The reason for this is because the light jig head has more hang time in the water and will sink at a slower speed. So, try using a 1/4 or 1/3oz jig head rather than a 1/2oz – you might find you get better results.
Soft plastic fishing shallow reefs
The downside of fishing soft plastics in shallow water is definitely the increase in the number of times you snag the bottom, which happens more frequently than when fishing deep water. Another method is trolling hard-bodies – you can do this in stealth mode by using an electric, if you have one.
In terms of lure choice, it probably goes back to the location of your fishing spot – what might work in one area might not be as successful in another. But for what it's worth, I use a Rapala X-Rap Long Cast 12cm because this lure looks very similar to a pilchard. I switch out the treble hooks for singles and a better hook-up rate, and I often use a size 1 ball sinker to my main line, running directly to the lure.Shallow snapper
This helps get the lure near the bottom, and by adding a sinker I have caught many good flathead as by-catch. I always cast this lure on the way to my chosen fishing destination and on the way home too. You would be surprised how many fish I've picked up using this lure and method of fishing.
Additionally, not only has it been a good snapper lure but it has also attracted sweetlip. Dropping unweighted bait in the shallows – a pilchard, a half pilchard or full squid in combination with berley – is a method that should not be rejected. I find by avoiding a gang of hooks and using a single or at most a two hook rig, the bait will sink at a rate that lets the fish have a good look at it before it vanishes.Shallow snapper
I use a twin-snelled hook rig and a 40lb leader for big fish, with anywhere between 4/0-6/0 octopus beak hooks or occasionally circle hooks. Flasher rigs are great for shallow water – you can either fish them on a paternoster or with a running sinker. In the shallows, I fish them unweighted with a chunk of pilchard or a nice piece of fresh squid.
During the day, I use the standard flasher rigs because they reflect the light well and seem to attract snapper on a more frequent basis. Interestingly, I seem to be able to bring fish home from the shallows on a far more regular basis than I first expected. It's a year-round exercise, with the usual 1-4kg fish coming in during the cooler months and a few stonkers over summer and autumn.Shallow snapper
The paddle time per fish increases during periods of warm water, as they are in close more often than not. Perhaps one reason for catching bigger fish during warm water periods is because in the shallows, big snapper take the bait deployed, and they're often encountered when bait is set in 3-4m of water. There is no denying that snapper lie in the shallows far more regularly than we realiseShallow snapper
Success will depend on how much time you spend fishing the bay's shallow areas and learning the spots where snapper hang out.