Hi all, with the silly season and school holidays over on the coast, let's hope the Noosa area slows down a bit.
It was so crazy – for my family and I, we didn't even think about going over to Teewah or up to Inskip Point for a swim and a day trip.
So, what did we do to instead?
Well, about three weeks into the school holidays – after waiting and watching the big floods in the southern states around November and December – we heard most spots had dried up and were back to normal.
So, with that we packed the Toyota LandCruiser 80 Series and our Jayco Wind Up caravan, and my family and I hit the road for Yorke Peninsula in South Australia.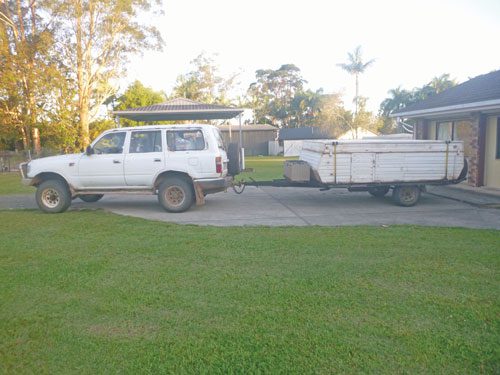 Day one and we were away by 7.30am and, to avoid the traffic on the highway, we headed along the backroads to Kilkivan, then to Kingaroy and Goondiwindi.
We crossed the border into NSW and at about 4.30pm, we found a free camp slightly out of Boggabilla on a long driveway to a wheat property, and made sure to camp on the public road reserve, off the road.
Next day we were up early and off along the Newell Highway – surprisingly there was not too much traffic.
Because we would take our time on the way home, we agreed that we wouldn't stop on the way down apart from for fuel, food stops and to stretch our legs, and also that we would camp at night.
On the second night at about 6pm, we found a cracking free camp 21km the other side of Forbes – it was right on a river with lovely green grass to camp on and shady trees, as it was quite warm at the time.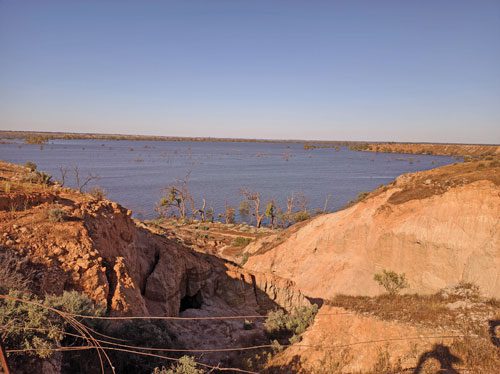 We set up camp and found that the river was full of carp – there must have been thousands of them swimming around in the water.
And frogs – the ground was alive with spotted grass frogs hopping everywhere.
We were also lucky enough to spot a pair of rakali sitting on logs preening themselves.
It was a very nice spot.
The next day, we were away at about 7am and drove the highway further south.
We came to the Murray River and the flood damage was a sight to see – we felt very sorry for the people who were impacted.
We crossed the Murray River at Mildura and again at Renmark, then found a free camp at about 7.30pm because for us, the days were getting longer.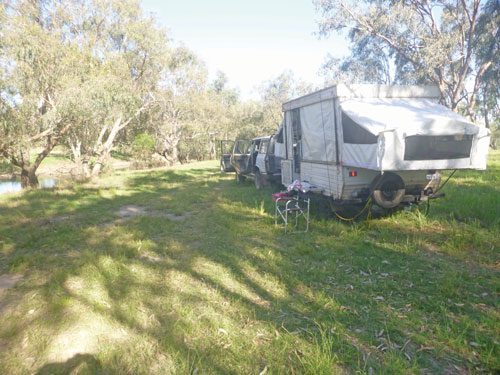 This particular spot was not that good – the flies were very friendly until it was dark.
After a good night's sleep, we had breakfast, packed up and were away at about 7am again.
We headed into Burra – what a pretty town, with most of the houses made from sandstone and its free-flowing bore in the town gardens.
Because the wheat harvest was coming to an end, there was hardly a soul in sight when we drove through many country towns – we drove alongside thousands of kilometres of country that was covered in wheat.
We finally made it to Warooka where we stopped for more supplies, then on to Sturt Bay, where we set up camp on a 40.5ha property owned by Gordon Brooks, who kindly let us stay for a few days.
Until next month, be safe.