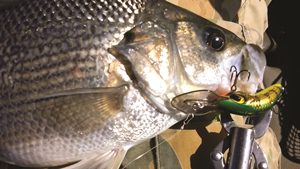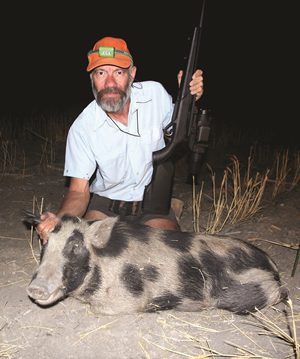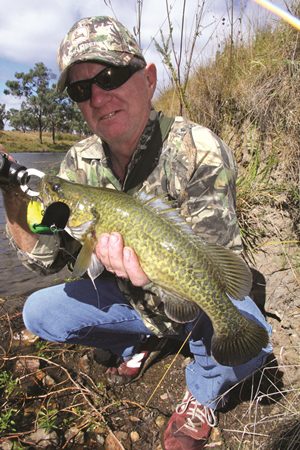 IF there has been a positive to come out of the COVID-19 pandemic, perhaps it is the realisation that we as a nation rely too heavily on imported goods. Personally, I've been buying Australian made as first preference for more than a quarter of a century. Taken almost to the point of obsession, I've been fishing exclusively with Australian-made lures for at least 20 years.
Ignoring the focus on any particular country's imports, buying Australian made is essentially investing in jobs for our kids and grandchildren and simply makes good sense. Looking at fishing gear for a start, finding Australian-made lures is very easy since the cottage craft renaissance of a decade ago. In a different league from the hundreds of backyard timber lure makers are a few major manufacturers who've been around for longer than many of today's young anglers have been fishing. Australian-made fishing tackle
Well-known brand names Predatek (formerly Downunder), Oar-Gee and Lively Lures all still manufacture moulded lures 100 percent in Australia and are regularly on the end of my lines. Whether your requirements are for tiny trout/bream lures, deep-diving offerings for freshwater natives, surface lures, tough mid-sized divers for the bruisers of tropical estuaries or bluewater trolling lures for tuna and mackerel, these manufacturers have you covered.
When you need a metal lure for high-speed spinning, casting from the beach or jigging in either fresh or salt water, you need look no further than Lazer Lures made by John Nowak on the Gold Coast. John is a second-generation lure maker whose father, John Senior, was the designer and manufacturer of renowned Wonder Lures, an Aussie institution in its day. Australian-made fishing tackle
Wilson Fishing has been around since the '40s and has grown from a backyard terminal tackle and rod building component maker to one of the largest tackle operations in the country. The company has become the dominant domestic fishing rod manufacturer since taking over Snyder Glas in Brisbane, producing the Live Fibre, Venom, SureCatch and other ranges along with the original Snyder surf rods.
Along with rods, Wilson manufactures metal fishing accessories such as landing nets, gaffs, lure retriever poles, crab pots, rod holders and more. Another name with a long history of tackle manufacturing in Australia is Alvey reels, this year celebrating 100 years in the industry. During the early years of my fishing career, I regularly fished from the beach for tailor and was never seen without my Alvey 650C reel and Alvey wading bag and bait bucket – quintessential Queensland beach fishing gear. Australian-made fishing tackle
Along with its flagship sidecast reels, Alvey also manufactures the aforementioned wading bags and clever plastic accessories including a folding measuring stick, graphite worming pliers and bait sieves for use with metal yabby pumps, hand casters and so on. Alvey also designs its own range of rods purpose built to suit Alvey sidecast reels. I am lucky enough to own one of the company's ripper telescopic surf rods (sadly no longer in production) that is compact enough to be taken on aircraft when I fly to fishing destinations.
Looking for home-grown line with which to spool your reel?  You'll need Platypus fishing line, made in Australia since the late-1800s and still manufactured in Brisbane. The range of lines Platypus produces ranges from the classic monofilament nylon and world-renowned Pre-Test sport and game fishing line to the latest in braided PE superline technology along with superb leader material. Australian-made fishing tackle
Need power?  All my motorcycles, 4x4s, boat and even the sounder in my kayak are powered by Australian-built Century batteries. Boat manufacturers are too numerous to list, with all manner of craft from poly tenders through to alloy trailer boats and fibreglass cruisers able to be sourced from Aussie companies.
I even own a little lightweight Bass Fishing Kayak made in Australia by Australis Canoes near Wollongong.  This handy sit-in kayak is light enough to be dragged considerable distances to access streams that rarely see a lure. Outside of fishing, much of my time in the outdoors is spent engaged in feral animal control. Australian-made fishing tackle
My favourite rifle (and most accurate) is an Australian-made Lithgow LA102 chambered in .308 for feral pig, goat and deer management, but its pinpoint accuracy also sees it called into service for foxes and cats when the opportunity presents in the field. The Lithgow Small Arms Factory has been producing rifles, mainly for the Australian military, since 1912 and continues that tradition along with its range of superb civilian rifles.
Factory-made ammunition is readily available from Australian Munitions and is sold under various labels including Aussie Outback, ADI and OSA. Powder for the reloader is available at almost every ammunition outlet in Australia from ADI and has a long-standing reputation for quality small arms powders. Australian-made fishing tackle
Excellent copper-jacketed projectiles can be sourced Australia-wide from Woodleigh Bullets at Murrabit in Victoria, which has almost 40 years' experience in the industry and currently exports to 10 countries worldwide. Cast bullets are produced by numerous manufacturers with my current stock having been bought in bulk from Black Widow projectiles, whose hard cast, moly-coated bullets deliver great accuracy in both my .308 and .44 magnum.
Even brass cartridge cases are made here in Australia by Bertram Brass who specialise in hard-to-find calibres but also caters to traditional favourites. The company's quality cartridges proudly display a kangaroo on the headstamp, leaving no doubt as to their heritage. Even the snacks I take fishing are selected by their ownership, seeing me change from my traditional iced coffee brand when it was bought out by overseas interests. Australian-made fishing tackle
I now go out of my way to buy Norco, which is still 100 percent Australian owned, a rarity in the dairy industry.