In coming months there will be a new army of trailers on the block, with Telwater launching its first loose trailer brand – Move Trailers. While the line is set to hit the pavement soon, Telwater has decades of trailer building history under its belt – first putting its tools towards the original prototype build in 2003.
Following two years of research and development, which was said to be the "perfecting stage" of Telwater's craftmanship, the Gold Coast built range made its public debut in 2005. Over the next 16 years of production, Telwater would develop a fully-fledged force of trailers, where today the brand boasts an impressive and comprehensive range, suited to aluminium, plate and fibreglass boats.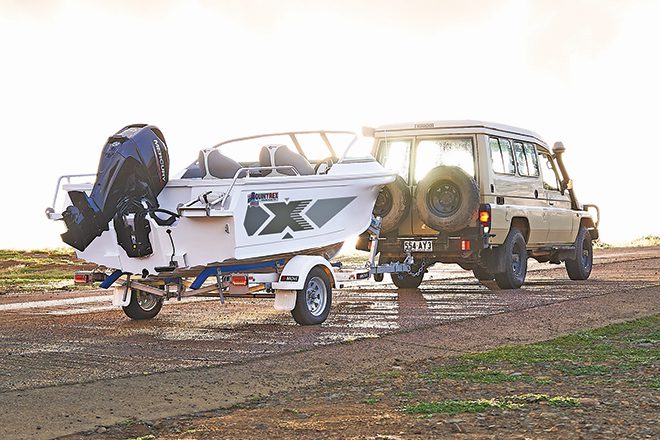 As the muscle beneath the industry's leading aluminium boat brands while on the road – Quintrex, Stacer, Yellowfin and Savage – Telwater trailers have quickly gained traction in the market becoming renowned for their strong, durable and dependable reputation. Telwater general manager Sam Heyes said: "Throughout our 16 years of production, we have continued to develop and improve our products in line with industry demand and the evolution of engineering, and now we are excited to be able to afford this safety and certainty of safe trailering to every boatie with a Telwater built trailer."
Built from strength within, Move Trailers are crafted around a sound structure of marine grade aluminium, meaning their lifespan triples that of a steel build. Their C-channel and I-beam frames – as opposed to box sections – ensure water is not retained, preventing waterlogging and weight overload. Whereby the aluminium build results in the prevention of rust, increased durability and a more lightweight product, therefore making Move Trailers easier to tow and manoeuvre.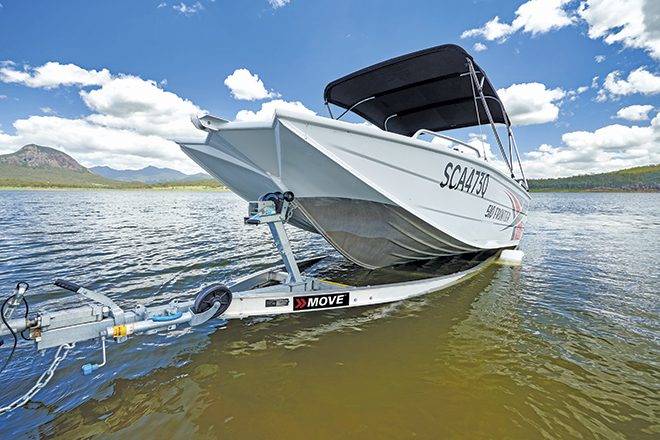 Other key build qualities that set Move Trailers apart from the industry are:
A wide range of standard features including LED lights, a waterproof plug and play wiring harness, moulded wheel guards and a swing-up jockey wheel – as a benchmark for safety and functionality while on and off the boat ramp
An expansive selection of optional extras.
The optional extras include:
A catch and release system – a carefully structured design to take the grunt out of the drive-on and drive-off experience at the boat ramp – specially built for the solo boatie or those who enjoy simplistic trailering
A spare wheel carrier – to ensure that no bump in the road gets in the way of an adventure
A trailer walkway – for safe movements when walking along the submerged trailer while at the boat ramp.
"As passionate boaties ourselves, we understand the importance of keeping our boats as safe on the road as they are on the water, so with purpose-built engineering we have delivered a wide range of models to suit all trailerable boats – from aluminum, to plate and fibreglass," Mr Heyes said.
Boasting nearly 30 models within the range, Move Trailers have almost every boatie covered, with a trailer available for boats ranging from 3.5 to 7.1m in length.
The movement doesn't stop there with Move Trailers catering to a wide range of customer needs, and both braked and unbraked or hydraulic options are also available.
Get on the move with your boat by purchasing a top-quality trailer at an affordable price for your new rig or upgrade your old wheels by contacting your local Move Trailer dealer today at moveboattrailers.com.au/dealers.aspx