And it's windy again! I was actually wondering if I would get this article in on time – having a fairly busy schedule according to my diary, it's often difficult to submit promptly. But it seems Mother Nature values what I scribe over what I catch. wind wane
Wind strength is often not the only issue. So, if you're coming up here in your own vessel, I strongly urge you to log into MetEye on the Bureau of Meteorology weather page – bom.gov.au/australia/meteye wind wane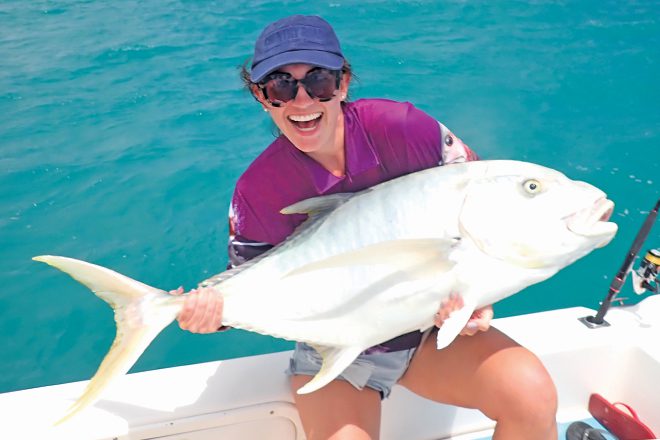 This is the page I personally use to plan my trips. It's free and very easy to use, and with seven-day forecasting it will help you plan for a safe outing.
The map is interactive – you can choose your region and zoom in. wind wane
You can also see the wind speed and direction overlay. This is the most important part. You should be able to gauge where you'll find protected water.
A word of warning – a big tide against a relatively moderate wind can create big pressure waves, especially in channel regions. This is probably more important than the right rod and lure.
It has been fairly typical spring fishing here otherwise, with tuna, tuna, tuna plus a few mackerel too. Mostly schoolies, but we readily await the marauding surface action that spotted mackerel bring.
You don't need special tackle for mackerel. It is a relatively inexpensive game on the fishing scale. A rod that can cast lures to 40g comfortably, a reel that retrieves at 90cm or more per turn of the handle and a leader that can handle a few scuffs.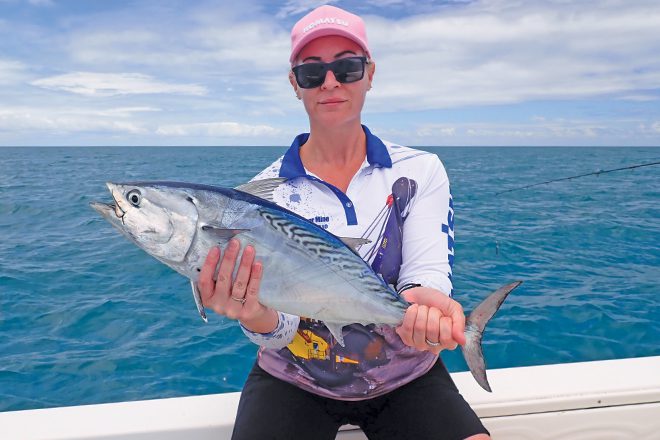 Anglers often overcomplicate things and wonder why I outfish them. I am often looking for the most effective method. It isn't the coolest way, it isn't the exciting way, it is the way I can most easily replicate over and over again and get the highest strike rate. And I fish with them to suggest they consider what I am doing. This doesn't always trigger the response I'm after.
People often want to make life more difficult than it should be, so why is fishing any different? Case in point – stickbaits. These are great in the right scenario but in my area, they are a specialised lure with limited effective applications – particularly when you consider the total number of fish we boat. But anglers continue to chuck them, and not only novice anglers enamoured by YouTube.
If you see your guide lob less than ten casts and boat three fish, as opposed to your prime first cast at every bust-up for zero fish all session, the only question you should be asking at the end of the day is, "What was I doing different to the guide?" Not, "Why weren't they biting?"
If you'd like to book a charter with Tri, visit the Fraser Guided Fishing Facebook page or website.