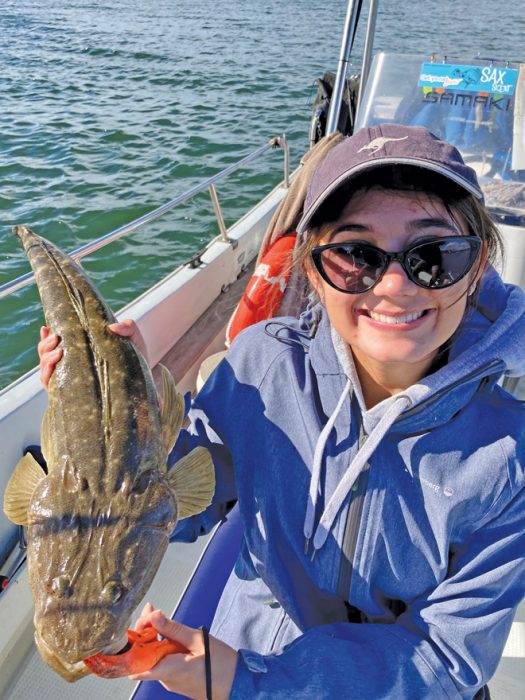 Wow, the winter fishing season has passed by so quickly. Maybe it has felt shorter because of the lockdowns and less favourable weather than is normal for this time of year. When the weather was good, we had fun catching big arrow squid, flathead, flounder, winter whiting, bream and more. With every season there's something new to look forward to. Broadwater
As long as the demoralising lockdowns don't continue, there is great fishing to be had on the Gold Coast. Flathead will begin to move closer to the river mouths to begin feeding and fattening up to reach breeding condition. Squid will still be around in numbers this month, as will squid, flatties, flounder, whiting and bream. Bigger sand whiting will also start to appear more in the Gold Coast Broadwater, and they are best targeted on live yabbies.
Looking back at my photos from September last year, we have lots to look forward to if history repeats. Good numbers of school mackerel, bigger tuskfish, arrow squid, dinner-plate sized flounder, big bream and big winter whiting all featured in our daily catches twelve months ago. Just avoid the snot weed that often blooms at this time year, and if you look for baitfish on the fishfinder in 2-6m depths along the edges of all channels in the Broadwater, you'll be among the action.
For land-based anglers, the western side of the Broadwater can produce many species, such as those mentioned, especially if you fish areas that suddenly drop off to deeper water – the beach between Sundale Bridge and the Meriton building at Southport, and along the Runaway Bay foreshore.
To book on a charter with myself or Brad, or if you have any fishing related questions, SMS 0432 990 302 or email fishingwithclint@gmail.com, or find us on Facebook at Brad Smith Fishing Charters.