Step into spring
What a change in the pattern of fishing since the snapper closure. Many anglers have reported solid snapper out wide with smaller fish in close or many sweetlip on their usual snapper spots. No matter how you look at it the weather we are currently getting is going to hopefully stir things up with a ground swell that arrived on the weekend.  Sunshine Coast Noosa
Offshore
The offshore scene has featured a really nice mixed bag of reef fish. Depending on where you fish you will generally find grassy sweetlip, snapper and cobia. If on Sunshine you may find something with big teeth and amazing coloration in the form of a coral trout. North Reef and wide Sunshine Reef has jewies in the cooler water which is around 21C.  Sunshine Coast Noosa
These fish will take slow pitch jigs, big strip baits like mullet and even soft plastics in your favorite style. We have the Silstar Slapstix which have a great jerk, twitch action which snapper really like. They get down super quick in the current which is very important if current is around allowing you to fish lighter jig head weights. For those dropping baits the next week should see some good fish coming in after Tuesday which is the full moon. The deeper marks will be the places to go and toward the weekend there looks like a good weather window. Be sure to load up on pilchards and squid as the snapper will sure be on the prowl during the low light bite times.  Sunshine Coast Noosa
Beach
Surf fishing should see some new gutters forming and the next few days leading up to the moon will see the jewfish anglers getting ready to hit the coastline. Big fresh baits, 60lb leader and a rod capable of casting 5+ ounces is a must. When rigging up big slab baits be sure you use some bait elastic. This is vital for streamlining baits for casting and prevents small fish from running off with them. For the daytime anglers, bigger dart should be in close while its rougher. Keep everything light, around 6KG and have some fun with super lightly weighted baits. The bigger fish sure know how to fight so have some fun with it. If you are looking for a traditional blank the Gary Howard 'Dart" is a great light spin rod capable of landing bigger specimens.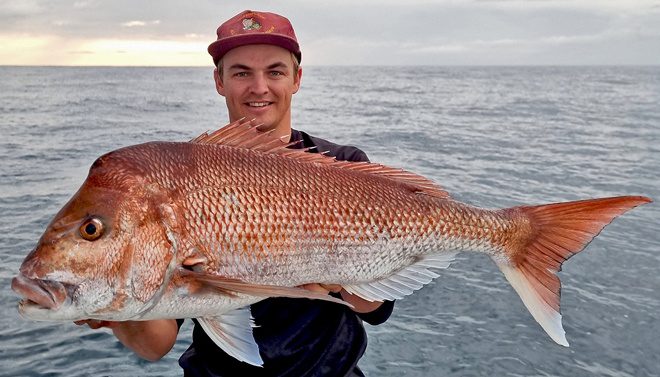 River
The river is staying consistent with flathead, whiting, bream, trevally, jacks and jewfish turning up across all areas of the system. The lack of rains is seeing less brackish water and higher salt content further toward the everglades. Although this will see the fish spread a little further afield the options become greater which lets you explore and try different methods.
Flathead will hang around the drop off's and sand flats so stay around the Dog Beach, river mouth and Frying Pan. From here you can decide to explore toward Weyba and fish the many holes and flats that litter this area. Be aware of the tidal difference if fishing the tidal turn for fish as there is a big delay from published tide times. Another great option is the area between the lakes as this tends to hold a wide range of species from jacks to jewfish. Flicking the edges, live bait and trolling all work here and If working the edges be sure you have a lure retrieval device or pole as you will get snagged a lot. Lure options to try include the Zerek Tango shad for slow trolling and flicking the edges. Atomic Twicher for long casts over the flats for flathead and the Keitech 3 inch Easy Shiner for working areas of deeper water for flathead and jewfish.
Freshwater
Lake MacDonald is holding just under max capacity and should be slowly warming up. Borumba is consistently around 80% and hasn't had much flow into it for a while now. This all equates to stable water conditions which fish love. While we are heading toward warmer conditions there will be a short surface bite. During this time small surface lures are a must which makes the Sammy 65 perfect for edge work. Once the sun is up or the bait fish stop flicking it is time to break out small plastics on the new finesse ZMan Chinlockz jig heads and use small paddle tail plastics cast deep into structure. This method will pull fish from deep within weed beds and laydowns.
Now for all the  latest information log onto www.fishingnoosa.com.au for up to date bar and fishing reports, don't forget to drop into Tackle World Noosa, Noosa Boating and Outdoors and Northshore Bait & Tackle in Marcoola for all the right equipment, bait and advice to get you catching. Be sure to follow us on Facebook and remember Tight Lines and Bent Spines!
Click here for more Sunshine Coast fishing reports and tips!