BUNDABERG OFFSHORE
The fishing offshore this weekend should be red hot with a full moon falling early next week. The morning tides are quite big, so the coral trout and redthroat emperor should be on the chew in the shallows. I'd definitely be focussing on the shallows until the afternoon tide change, then I'd be fishing the deep for your red emperor when there's not as much run in the smaller afternoon tide. Fingers crossed the weather plays the game. As always, check the local weather report before heading out.
BUNDABERG INSHORE
The school mackerel have been the standout fish caught in the past couple of weeks on the inshore reefs. Fast-retrieving Flasha Spoons and floating pilchard down has again been the standout technique. Remember to stay away from wire traces when chasing schoolies, using 60lb fluorocarbon as trace – that will get you the bite. Also, there have been very nice late-season snapper being caught too. Jigging 5" soft plastics off the bottom have been doing the trick.
BURNETT RIVER
With the rain we experienced again last weekend, the river has freshened up, so I'd be focussing on fishing towards the mouth. I've heard of nice flathead, bream and whiting being caught on fresh bait such as yabbies and live sprat. There have been some stud mangrove jack being caught also on the North Wall, so be sure to have a flick for them. Don't forget to drop the crab pots in, with full moon tides and the fresh, mud crabs should be on!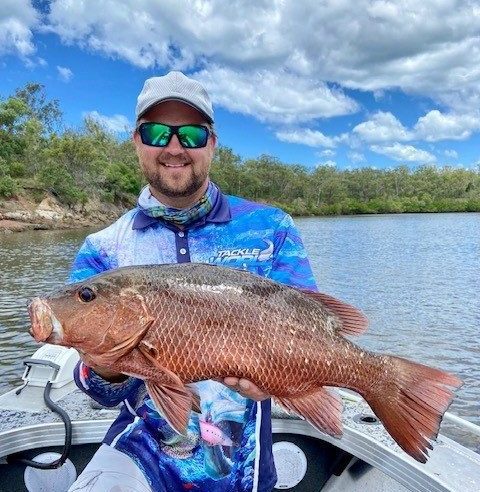 THE KOLAN RIVER AND BAFFLE CREEK
The Kolan River and Baffle Creek have also experienced plenty of fresh in the systems over the past week, so fish towards the mouth. With a full moon early next week, whiting should be around on the shallow sandbars. Pumping yabbies at low tide then fishing the incoming tide is the way to go to get a tasty feed of whiting. There have also been some cracker-sized mangrove jack being caught. Setting live bait and hopping soft vibes over rock bars and out of mangroves has been doing most of the damage. Don't forget to drop the pots in because there are plenty of mud crabs getting caught in both of these systems.
LAKE MONDURAN
Lake Monduran is still firing with 1m plus barramundi being caught every day. Working Molix Shads and Jackall Squirrels out of windblown bays and points has been doing most the damage. Remember to fish with confidence, you never know when that fish of a lifetime is going to smash your lure!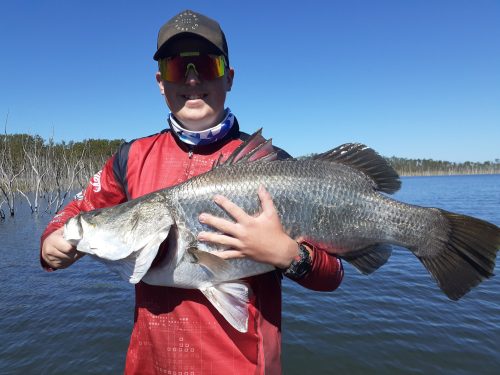 Till next time, keep it real.
Mitch Beyer