OFFSHORE Bundaberg fishing

Offshore fishing has really been turning it on lately… when the weather is playing the game. Coral trout have definitely been the standout fish, caught in good numbers offshore. Fishing for trout using pilchard is the best technique to get a feed but using soft plastics can also be a deadly way to catch them. Fingers crossed the weather plays the game for us this weekend. As always, check the local weather report before heading out. Bundaberg fishing
INSHORE REEFS
The pelagics have started to turn it on over the past week. Spanish mackerel and tuna have been the main two species being caught, trolling gar and hard-body lures have been getting most of the bites. There have been some very nice grunter being caught too, so be sure to do some bottom fishing while out there.  Bundaberg fishing

BURNETT RIVER
The Burnett River is still quite fresh from the rain we've been experiencing, so fishing towards the mouth is a good idea. Anglers have been trolling the north wall with hard-body lures and have been catching flathead, cod, mangrove jack and school mackerel. There are some large morning tides this weekend as well, so be sure to drop a few crab pots in for a feed of mud crab. Bundaberg fishing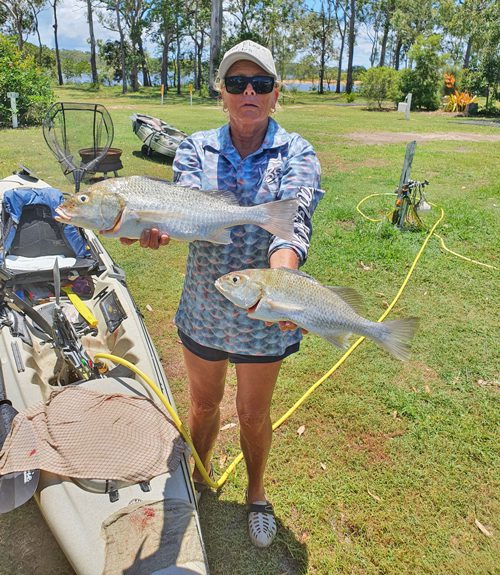 THE KOLAN RIVER AND BAFFLE CREEK
The standout fish caught in these two systems have been mangrove jack and flathead. Both have been caught on Z-Man 3" Minnowz and live bait such as sprat and poddy mullets. Some queenfish have also been lurking around the mouth of the Baffle, so be sure to throw some surface lures around if you see any bait flickering nervously. Again, don't forget to drop the crab pots in with the big morning tides this weekend. Bundaberg fishing

LAKE MONDURAN
Lake Monduran is still firing on all cylinders with 1m+ barramundi being caught every day on the dam. Fishing the windblown points and bays are great places to start searching for barra. Hard-body lures and paddle tail soft plastics have both been getting their fair share of action. With the hot days we've been experiencing, my favourite time to chase barra is definitely early in the morning, when the temperature is still down. Remember to fish with confidence!
Until next time, keep it real.
Mitch Beyer
Tackle World Bundaberg
CATCH OF THE WEEK!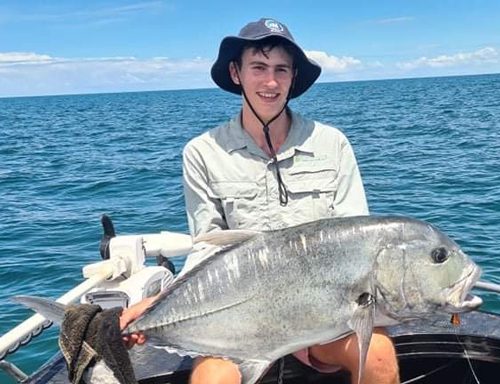 If you would like your catch photos published to be in the running for a $50 gift card every week, please email your details and photos of local catches only to accounts@tackleworldbundy.com.au