BUNDABERG INSHORE/OFFSHORE
With the weather report for this weekend not looking very good, the creeks and rivers will be the place to be. Remember to always check the weather report before heading out! Bundaberg
BURNETT RIVER
The river is starting to clean up with the fresh in the river and a big tide at the start of the week. The bream have been firing. There have been bream caught up to the 40cm mark. They have been caught all through the river system – from the Town Reach to the mouth of the river – and caught on live poddy mullet, prawns and mullet strips. Plenty have been caught using a lightly weighted line and floated back in with the current. Grunter have been caught around the rubble beds and sand bars. There have also been some nice whiting caught towards the mouth with the cleaner water. Fresh yabbies and worms are the go-to bait. Bundaberg
THE KOLAN RIVER AND BAFFLE CREEK
With the two high tides throughout both days this weekend, mangrove jack and grunter will be firing. Live mullet will be the go-to bait, fished around the rock bars and fallen timber in the river systems. If you're looking to fish them using lures, the Z-Man 3" Paddle Tailz would be my preferred lure in soft plastics. In hard-bodies, the Lucky Craft red and gold is my personal favourite. Bream, flathead and whiting can also be caught on the rock bars and sand flats using bait. Bundaberg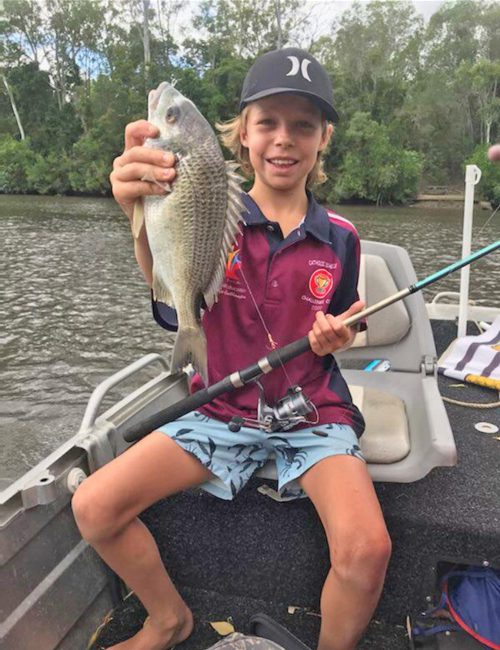 LAKE MONDURAN
With the warmer weather and spawning season nearly over, fish have moved back up the dam. Anglers have been finding that they're still catching them on Molix 140mm Shads and Jackall Squirrels. Fish have been in the shallows in the morning then moving out into deeper water when the sun gets higher. When the water warms up, fish prefer to sit in the thermocline. The thermocline is normally around 3-4m deep. The bait and barramundi sit in the thermocline because the water is not as hot as it is on the surface. The tops of trees and old riverbeds have been working well. When working Squirrels and hard-body lures, the small twitches have been producing bites. Keeping it in their face for longer seems to be the trick.
A quick reminder that the saltwater barramundi season opens at 12am on the February 1, 2022.
Until next time, tight lines.
Nathan Sutton
Tackle World Bundaberg
CATCH OF THE WEEK!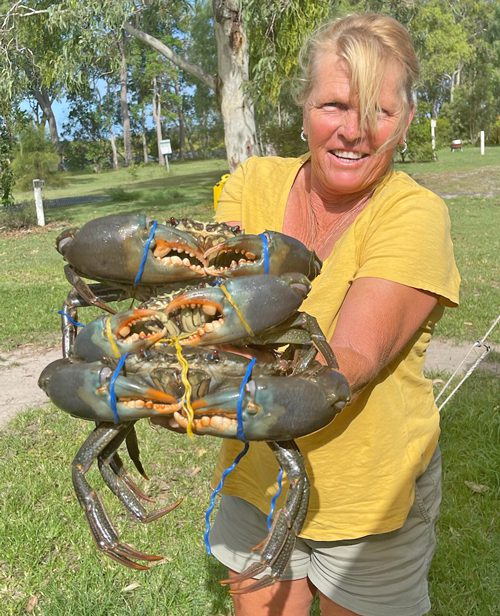 If you would like your catch photos published to be in the running for a $50 gift card every week, please email your details and photos of local catches only to accounts@tackleworldbundy.com.au
Alvey are back with their kids colouring competition!
With all the uncertainty around and the school holidays on the home stretch, there couldn't be a better time to bring back the famous Alvey Kid's Drawing Competition.
Do you have kids that are 16 years or younger?
They have the chance to win 1 of 12 Alvey Kid's Fishing Starter Packs, which includes the hugely popular Glow Reel Combo. Total prize value $169!
Entries close February 6 and each child can enter as many drawings as they want to increase their chances of winning.
Our famous Kids Drawing Competition is back! Just in time for the school holidays – Alvey Reels