While the wind persists and the swell continues to hit the bar, the offshore scene has experienced less traffic. Some boat owners braved the bar and took their time to make it safely across the set waves. A full moon mid-week meant conditions were tough, with a slow morning bite and winds picking up mid-morning, the opportunities were in short supply. Sunshine Coast Noosa
Those who went out ventured to North Reef and wide from Sunshine Reef to find the cleaner water. Pre-rain and wind, mackerel were in close feeding on the big bait schools. The dirtier water has now pushed them out wide into deeper water. Those who went out found spanish mackerel on the troll using a mix of Rapala and Halco deep divers. Top tip when doing this is to not run heavy lines and leaders, remembering that mackerel will bite through almost anything. Sunshine Coast Noosa
Once we see the wind drop off and the swell become more manageable, fishing should be some of the best going. The reefs have had many weeks reprieve from daily traffic and as such have had more time off. As for sharks, we will have to wait and see but assume they are still there for now. Sunshine Coast Noosa
Surf fishing has also been a bit quieter due to the wind and swell, however the inshore gutters have been the target. These are well within casting distance for most anglers and are holding smaller whiting and bream, and of course small dart. These fish do not require traditional 12' rods and heavy lines and are more fun to target on smaller whiting rods with lighter 6-10lb lines.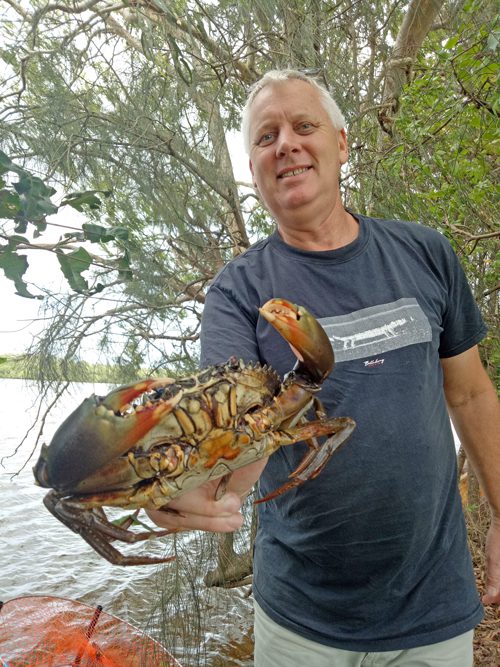 With the focus still in the rivers, it comes as no surprise that more fish are reported from here. Flathead, bream and whiting are the main targets for most anglers. These are generally the easier fish to catch, with the lower part of the river the best place to find them. For bait anglers, now is the time to break out the light stuff and use well-presented bait on smaller size 6-8 hooks. It is important to match your bait to the hook size because the name of the game is to hide the hook and not have it on display.
For those looking at getting setup, we carry a huge range of tackle for fishing in the estuary and can show you knots and bait rigging techniques. For those who won crab pots, mud crabs are still on the move and this is the best season for crabbing the coast has seen in a long time. If looking to get started, we carry a wide range of pots and have all the accessories to get you compliant, including plenty of bait.
Away from the river, the dams are murky – causing a slower surface bite. It is always worth trying first and last light, especially if you find a patch of water with some structure free from weed. The cicadas are about, so grab a Tiemco Soft Shell Cicada and cast around the base of trees and overhanging shrubs. Be sure to keep it motionless for a while and tap your rod tip to send small vibrations down to the lure. This vibration will be detected by bass, allowing them to hone in and blow up on the surface.
Borumba has a lot of vegetation floating on the surface, which shows you which way the wind is blowing. Often bass will follow this vegetation because insects get caught up in it. If you have an electric motor, you would be wise to spot lock in a bay and spend some time watching and seeing if you have found the fish. If ever you have thought about an electric motor but need help, we can certainly advise you on the best option for your boat.
Now for all the latest information, log onto www.fishingnoosa.com.au for up-to-date bar and fishing reports, and don't forget to drop into Tackle World Noosa, Noosa Boating and Outdoors and Northshore Bait & Tackle in Marcoola for all the right equipment, bait and advice to get you catching.
Be sure to follow us on Facebook and remember tight lines and bent spines!