OFFSHORE AND INSHORE Bundaberg weekend fishing
Last Thursday to Saturday was the time to get out with good reports of big cobia and plenty of reefies such as coral trout, sweetlip, tuskfish and red emperor being caught. This weekend is shaping up to have winds around 10 knots but we all know what the weather is like and can turn nasty at the flick of a switch so keep an eye on the sky and the trusted weather reports. Be careful when heading out with all the rain that is meant to be coming as there will be a lot of debris floating out to sea. There has been some big queenfish and long tail tuna hanging around the inshore reefs with the odd spanish mackerel and heaps of school mackerel. The school mackerel love a metal flasher in the 30g size either dropped to the bottom with a high speed burn back to the boat or if there are a few bust ups throw it out in to the thick of the school and crank it like your life depends on it. If you like rock hopping there has been a few long tails and mackerel being caught on topwater lures and metal slugs like the new Mustad Ridgeback and the old faithful flasher. If you're looking to try topwater the Nomad stickbaits or a Halco popper are my go to.y f
ishing report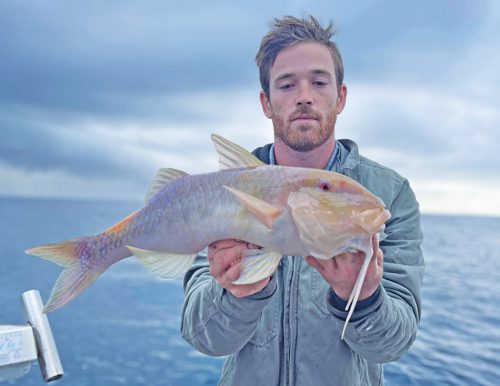 BURNETT RIVER AND ELLIOTT HEADS

With this rain on the way the rivers will be a bit fresh again so your best option is to fish around the mouth on an incoming tide. There has been good numbers of crabs being caught in the both of these rivers so it's definitely worth throwing the pots in. This time of year the bream are feeding up a storm and plenty of whiting and grunter are also on the hunt, so make sure to throw a few small plastics along any gravel beds.  Bundaberg weekly fishing report
THE KOLAN RIVER AND BAFFLE CREEK
The Baffle has been producing quality grunter and mangrove jacks. One customer pulled 4 jacks from the boat ramp so it goes to show that you don't have to travel far to get quality fish. The crabs are hungry and trying to put on lots of meat before they shut down for winter so it's well worth trying to get a feed of crab whilst they are nice and fat. There has been a few flathead being caught in the Kolan River but with these changes in season you will see a mixed bag of fish being anything from your summer favourites to your winter favourites so get out there and have a go. Bundaberg weekly fishing report
LAKE MONDURAN

Around this time of year is really important to put in the time to learn the lake and how the fish react to different seasons and what triggers the fish to bite. The cooler weather makes the bite a bit harder but if you take the time to persist and learn you can still get plenty of barra. A bit of local knowledge goes a long way as well so don't be afraid to talk to fellow anglers. If the barra aren't biting you can still catch other fish with plenty of 50cm plus bass being caught as well…how good is this lake.
That's all folks
Stay safe on the water and be mindful of your fellow fishers.
Josh Mortensen
Tackle World Bundaberg
CATCH OF THE WEEK!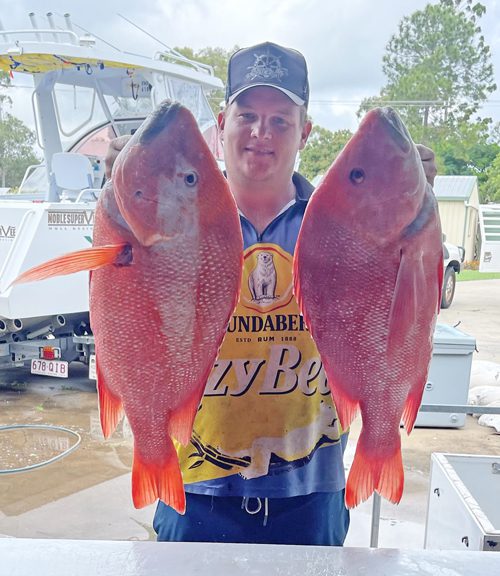 If you would like your catch photos published to be in the running for a $50 gift card every week, please email your details and photos of local catches only to accounts@tackleworldbundy.com.au