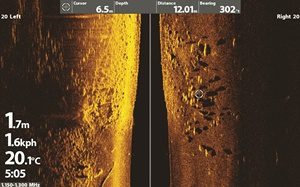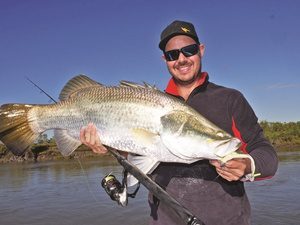 THERE comes a time in your angling career that you've got to say no to doing the same things over and over and expecting a different outcome. This is part of a wise old saying that explains what the definition of insanity is.
2020 was rocked by that dirty little virus we have all had a gutful of, so it's time to put 2020 in the review mirror and concentrate on what you're looking to achieve in 2021. Statistics say that around 85% of New Years resolutions fail, so what you need to do is prop yourself up in that top 15% of motivated achievers.
Have a good think about what you want to do, it could be new species, catching particular species on certain techniques or even putting fish on the table for the family a lot more often. The biggest key is to set reasonable goals for yourself. new year resolution
You could even go as far as giving yourself rewards every time you reach a milestone, such as buying a new rod for tagging 20 flathead and a new reel for tagging 50. Whichever goal you set yourself, it all begins with research.
It seems that we live in a time of wanting to skip the small steps and go straight to the rewards, but don't try to walk before you can crawl. Youtube and Google are two of the most powerful tools. Just type in your species or technique and start browsing – I guarantee you will find more then you need if you look in the right place.new year resolution
I wanted to get better at targeting mangrove jack and also improve my skip casting. There are so many Youtube videos dedicated to this topic, and from there I went out and applied the tips I learned to my local area. More great research tools are informative articles and podcasts.new year resolution
I did a podcast on catching king threadfin with Greg from Doc Lures and I constantly get messages about techniques I outlined. Google Earth is another great research tool. So many people overlook the fact that sussing out your local area from the sky is really important.new year resolution
What kinds of things should you be looking for? In my case it's timbered banks, rock bars, current lines and pockets of clean water. You can even go and map distances to find out how much fuel you might need. Once your research is on the right track it's time to invest in the correct electronics.
An electric motor should be your first priority, followed by a good quality side imaging sounder. If you get the electric motor first you can still get out on the water and work timbered banks or rock bars and catch fish. It allows you to move into a spot, hold that position and work on getting the lures in the right areas.new year resolution
I've been using Minn Kota electric motors for a long time now and would highly recommend them. The 'spot-lock' feature is very precise and there are a host of other functions you can use once you read carefully through the manual. When you look at purchasing a side imaging unit make sure to do your research.
If estuary fishing is your primary goal, I would highly recommend the Humminbird Helix series. Mega imaging plus an easy menu to navigate and the unbelievable picture are features of this great unit. It doesn't matter which sounder you buy so long as use it correctly.new year resolution
Knowing that you are casting at fish will quicken the learning process, and you will quickly figure out the techniques and lures they respond to at different times. Don't forget that there are dedicated businesses out there to show you how to get the best out of your electronics.new year resolution
If you have read the manual and are still lacking a bit of confidence, then this might be a great idea. In this day and age there's no excuse for not being prepared. If you're a bit time poor, then you may need to schedule even half an hour a day or every second day for research and development. If you want to succeed at those New Year goals, you will have to dedicate some time to the cause, no ifs, buts or maybes.
Now it's time to get cracking!