Now if you're getting a little more serious about fishing over the Christmas period, I enjoy a lot of flats fishing for flathead, trevally, bream and the occasional squire. Take into account the water temperature – it's heating up fast, so as Christmas rolls around that water will become quite warm and this changes the way fish behave, particularly on the flats. They change their behaviour at certain times and phases of the tide, and you need to be aware of that. flats fishing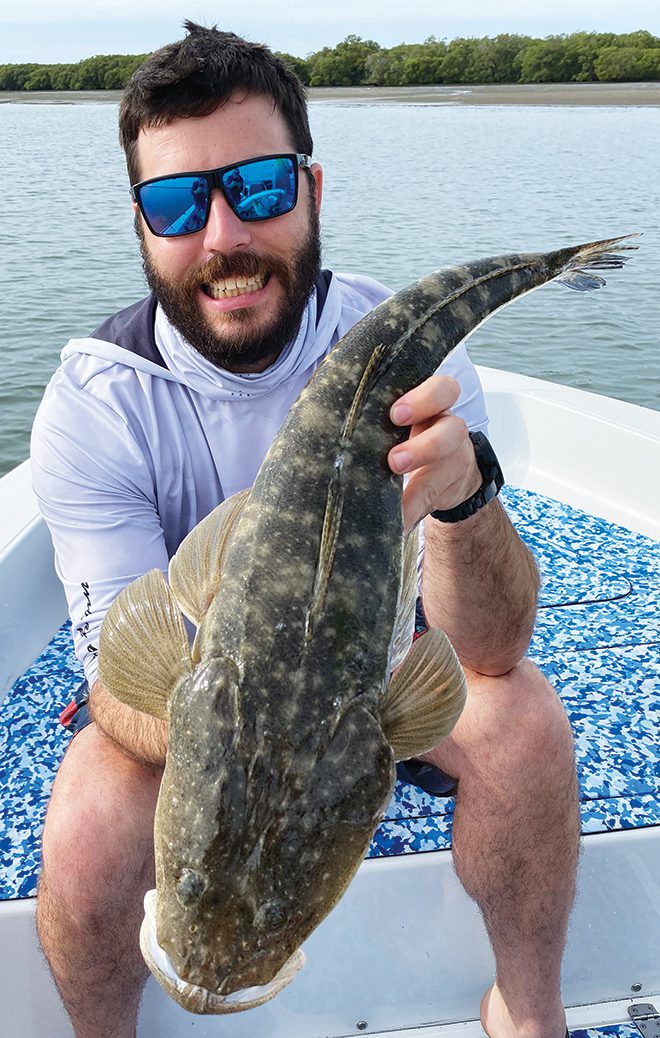 One of the things I've noticed is that the fish down in the southern bay seem to prefer the water temperature between 17-25C. Once it gets above or below that, their behaviour changes a little. This year it's been more apparent, as I found in winter the water temperature was around 15.1-15.5C for a few months – taking into account this is surface temperature, so it seems to make more of a difference in shallow water – so I found many of the species to be rather lethargic. I had to change my techniques and basically slow everything down. flats fishing
Now, we've had a very quick rise in water temperature. We are up to nearly 27C and that's increasing, so fish on a high tide on the flats are now altering their behaviour because it's getting too warm for them and I will modify my fishing techniques with the change in temperature. The thing I'm adjusting in my technique and getting results from is only fishing high tide around the mangrove line when that high tide is no later 7-8am – maybe 9am at the latest, that's when the tide tops out. Though if there's a little early-morning cloud cover or the conditions are overcast, this will help extend the bite time a little. flats fishing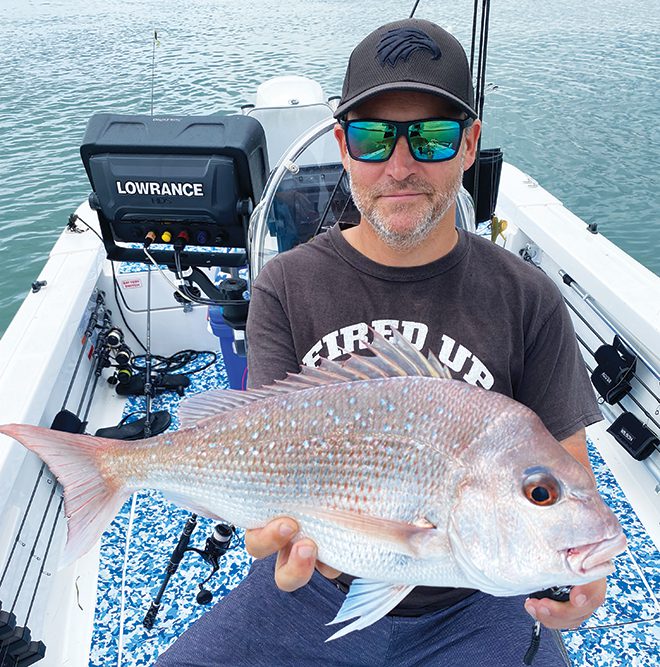 I will not fish a high tide that tops out around lunchtime as I find the water temperature is too hot and the fish are not moving up onto the banks to feed. Don't get me wrong, you'll pick up the odd one and maybe the occasional trevally, but on the whole, it's quite tough fishing in that situation. The other thing that happens with the big high 2.6m tides in summer is a lot of the bait push into the mangroves and if there are any predators there, they seem to push into the mangroves too – obviously we can't fish there, it just doesn't work.
If there's a low tide early in the morning – happy days! They work perfectly – the water temperature is good, and the fish move out of the deep and to the edge of the flats to feed. If there is a low tide in the middle of the day around lunchtime, I'm quite happy to fish along the edge of the flats as the water drains off because the fish will start to push up as the bait comes out. They will have a bit of a feed and then when they're done, they basically turn around and sit out in deeper water where it's slightly cooler.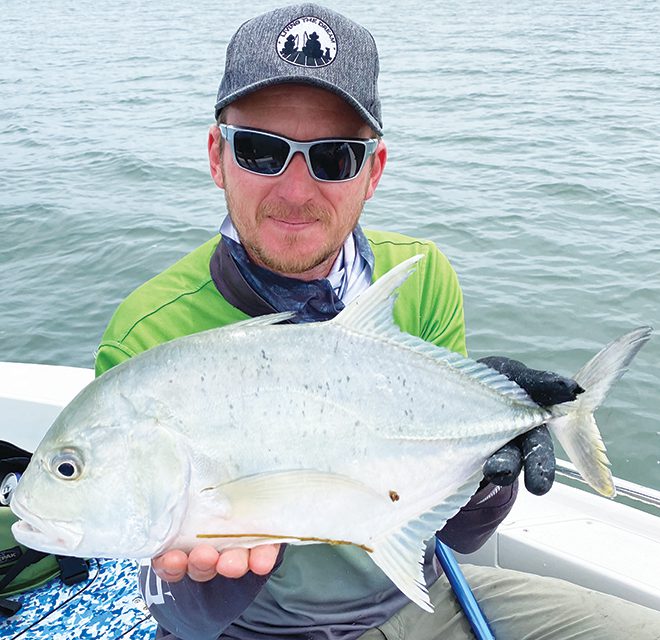 If you're interested in any off or on-water tuition classes or you want to do a fishing charter, give me a call on 0432 386 307 or send me an email at seanconlonsfishing@hotmail.com
You can also check out the Seano's Inshore Fishing Charters and Tuition Facebook page.
Until next month, stay safe on the water.