The year is passing by so unexpectedly quickly! Fishing Moreton Bay after floods
So much has happened in such a short amount of time – particularly weather we've not seen in a few lifetimes. Fishing Moreton Bay after floods
And with it, the destruction, emotions, disbelief and then the appearance of people standing beside you asking, "What can I do to help?"  Fishing Moreton Bay after floods
I know this is meant to be an article about Moreton Bay and how good the fishing is, but I think we need to look briefly at the people in the Moreton Bay region.
Personally, I have not seen water levels as high as those that occurred in the Sandgate and Deagon areas ever before – amazing, bewildering and at the same time shocking when seeing the destruction a life force can create.
So many people risked the loss of their own life and property to check on friends, neighbours and people they did not know.
When the water subsided, so many people came forward and put boots on, rolled sleeves up and got to work without being asked – after all, it is what we do.
I know there were many people helping, however the actions of one man and his daughter – Clint and Bec from Barber by Design in Deagon – caught my attention.
With no power in his barber shop and helpers and friends that needed to be fed, Clint and Bec fired up the barbecue and got to work feeding those they could.
When the power came on, he opened the shop doors and welcomed anybody and everybody who wanted a hot shower and clean towel.
This may seem like a small thing, but when you are covered in who knows what and you've dragged your life's possessions onto the street, a hot shower and clean towel made things that little bit better for a moment.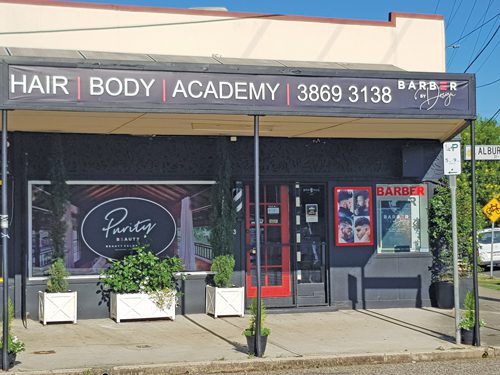 Clint and Bec did a whole lot more for one family in particular, and though it is not my place to disclose names, they made a huge impact.
There are so many Clints and Rebeccas out there – thank you to each and every one of you.
After major flooding – once the water has cleared, the fresh is back to salt, the debris is minimal and it is safe to hit the water again – the fishing is nothing short of ballistic!
We have seen a very small number of boaties hitting the water recently, possibly due to safety and the fuel prices, however those who have ventured out have done very well.
Cape Moreton, the Captain Neilsen wreck and even Mud Island are throwing in some nice snapper and cod.
I dare say, now the weather is playing the game, there will be a lot more action out in Moreton Bay, with good numbers of mack and longtail tuna cruising through.
If lucky, a few snapper will make it to the Esky before the next closure takes effect too.
Don't forget to check both your safety gear and fishing gear for serviceability before you get out there and hit the water.
Out of date flares may not save you and a reel with seized bearings makes an expensive handline!