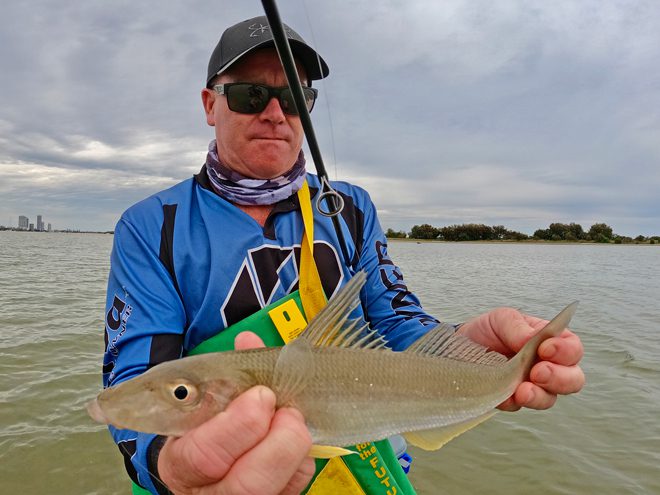 Hi everyone, hope you have all had a good week, it's was great to see some good consistent weather this week with just a few showers and fairly light winds giving anyone keen to get out the water pretty good conditions. Fingers crossed at the time of writing my report the forecast for the weekend was looking very favourable with light winds both days, a bit more swell hanging around on Saturday with Sunday looking like the pick of the days to head offshore. Let's check out what's been on the chew this week. Gold Coast Coomera
The Gold Coast Seaway has been producing some very consistent catches of school jewfish from 70cm to 100cm in size the past week with plenty of local anglers enjoying landing these great fighting fish, just keep in mind the minimum size limit is 75cm. From reports live bait has been the standout, live pike, herring, mullet and yakka are a jewfish favourite, it's just a matter of sounding around until you can locate bait or a school of fish on the sounder and dropping your live bait down and fingers crossed you get the bite. Boat traffic will be an issue on the weekend, you will have to be prepared to get rocked around the whole time by the boat wakes on vessels coming in and out the Seaway, the boat noise does not seem to put the fish off the bite as they are used to all the traffic. If you are lucky enough to get out mid-week it can be a lot more peaceful with a reduced amount of traffic on the water. Gold Coast Coomera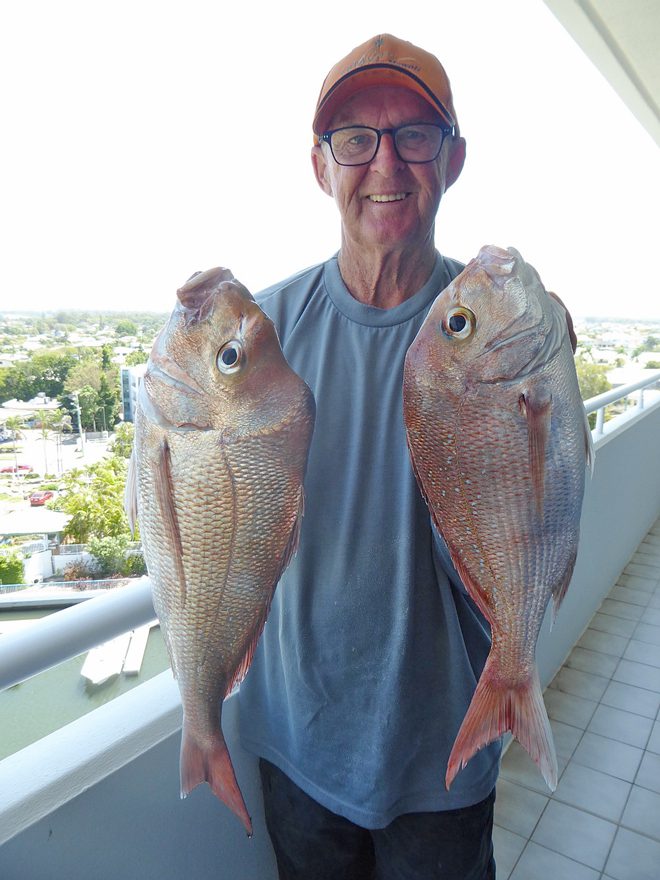 Try to time your trip around a tide change to maximise your chances, best to fish the hour before and the hour after a tide change as this is a natural bite time for fish. Gold Coast Coomera
There has been some big flathead in the Seaway lately, if you hook one of the big breeders try to handle it with as much care as possible until you can release her back to the water. There will be plenty of good eating size male fish around if you are after a feed. Lures can be very affective on the jewfish and flathead, try using large plastics with a heavy jig head, metal vibes and large soft vibes will all be worth a try if you are marking fish on the sounder.
As we get closer to summer and the weather starts to heat up more consistently, we should start to see better numbers of mangrove jack being caught. Jack really enjoy warmer humid conditions, which tends to fire up their feeding pattern making them hit bait more aggressively. We are fairly lucky on the Gold Coast as we have plenty of great spots to target jack from either land based or by boat. Currumbin Creek, Tallebudgera Creek, the Nerang River and canal systems south to Broadbeach, Runaway Bay, Paradise Point, the Coomera and Logan rivers all being prime locations with plenty of structure for these hard-fighting predators to lay in wait for a bait fish to swim past and nail. After the recent rain most of the rivers would have got a bit of a stir up which in term causes the bait to move around, if the rain eases up and we get a few more sunny days in a row it will be worth checking out your local system. Man-made structures such as jetties, bridges, rock walls along with natural snags like sunken trees all make great spots to have a look, if you can see or catch bait in the area you are looking in the right spot. Live or dead bait is my preferred method of fishing for jack, mullet, pike, herring, garfish and silver biddies are all on the top of my list. For those putting in the casts, try a mixture of 3" to 4" soft plastics and hard-body lures. You will encounter plenty of other species when fishing for jack such as trevally, cod, jewfish and even the odd barramundi. If you are prepared to put in the time you may just be rewarded this summer with that trophy mangrove jack.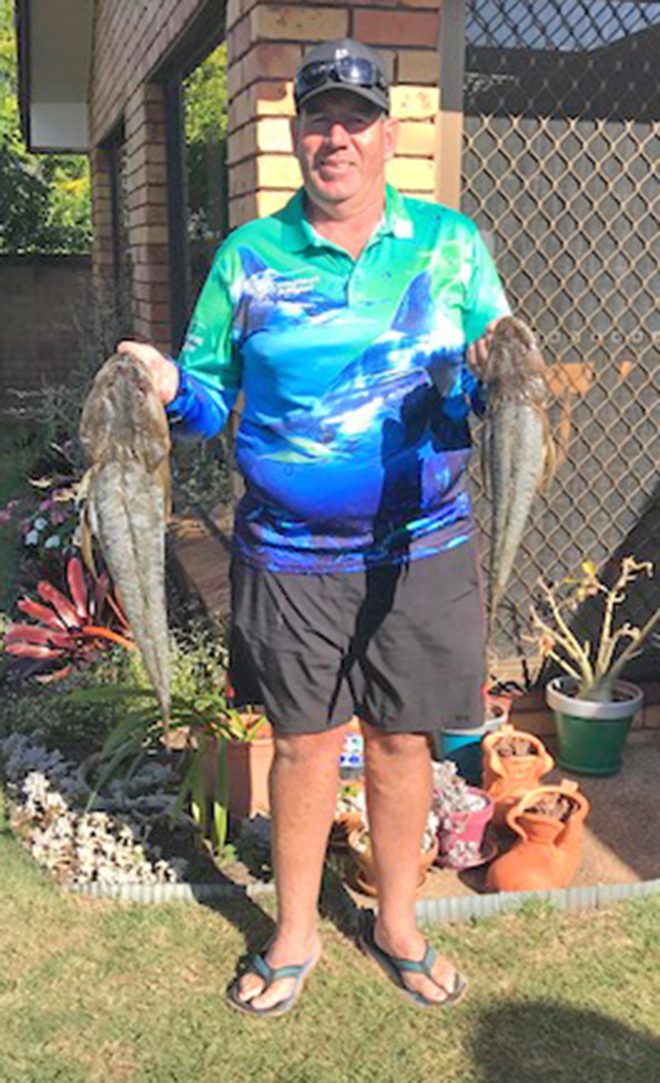 Clint from Brad Smith Fishing Charters reports that though the Gold Coast Broadwater is taking its time to warm up, with the water temperature sitting around 22C this week, it is still fishing well for flathead, winter whiting, sand whiting, bream and the usual variety. The Nerang River is getting up to 26C now, with some dirty water from recent rain lingering on run-out tides. I have been taking guests out wading the shallow clear flats and catching nice whiting, flathead and bream on ultra-light tackle and 3lb line. It's such a fun and enjoyable way to fish and I'll be doing lots of these trips over summer.
Gavin from Sea Probe Fishing Charters reports on the fish aggregating devices that dolphinfish having been holding well and on the 50s there have been some quality kingfish, samson fish and snapper. Also, snapper are still biting in close on the 18-fathom line where there have been good catches reported.
If you have any great catches or photos you would like to share, please email us and let us know how you went. brett@coomerahouseboats.com.au or brett@fishotackle.com.au
Stay up to date with all fishing regulations in Queensland https://www.daf.qld.gov.au/business-priorities/fisheries
Fisho Tackle and Coomera Houseboat Holidays now have Hire Tinnies follow the link to view http://www.coomerahouseboats.com.au/our-fleet-type/hire-tinnies/
Seabreeze is a great website to access a local forecast http://www.seabreeze.com.au/graphs/
Good luck with the Fishing.
Brett