FOR a few reasons, live baiting is often a technique overlooked when fishing offshore reefs for bottom-dwelling species. I am not entirely sure why – perhaps it's because it can be difficult, frustrating and time consuming to catch live bait, but once sourced livies can be dynamite. When you consider that every single lure ever developed aims to mimic an injured or fleeing live fish, prawn or other critter, it makes reasonably good sense that a livey is as effective as it gets.
Sourcing live bait
This is probably where the concept of live baiting starts and ends for many reef anglers. Granted, it is fairly easy to stock the boat with lures or fill an Esky with flesh bait, and most of the time these will entice a decent number of fish. Live bait however tends to perform in many different conditions and will often trigger a bite when fish are largely shut down.Live bait
In terms of collecting live bait, there are a few options to consider. If you're launching your boat via a ramp located in a river or estuary, it always pays to have a cast net on hand and throw it around any structure in close vicinity to the ramp. Prawns, mullet, whiting, herring and a number of species will typically reside in these areas and provide great options for deployment on the reef.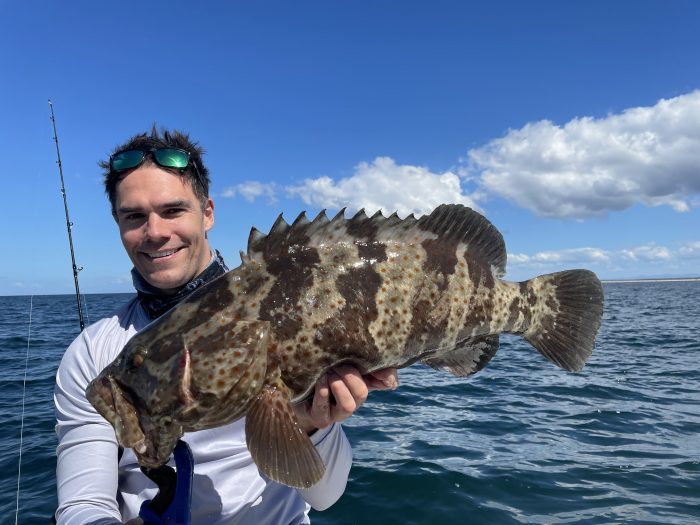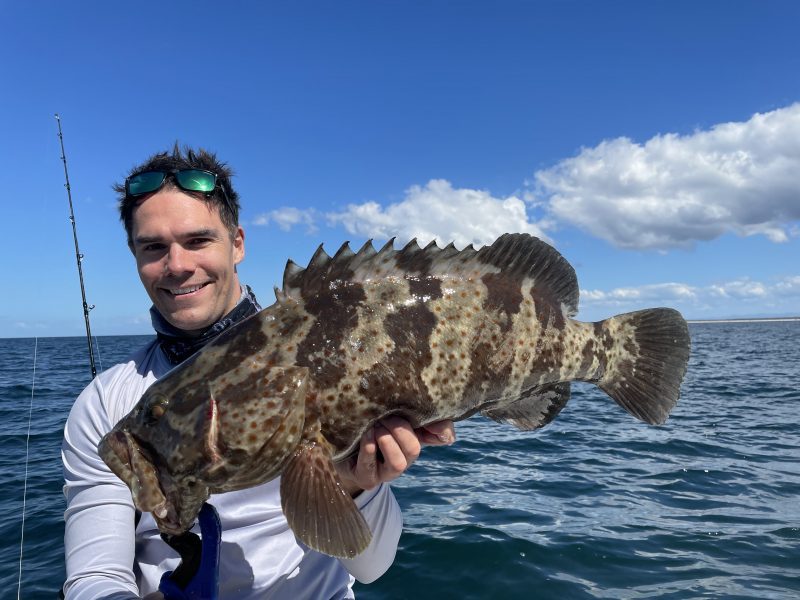 Live prawns are particularly dynamite in many areas of Moreton Bay and the Port of Brisbane because they're such a natural source of food in those regions, and fish will actually follow the schools of prawns and reside in close proximity. Further afield, live bait is certainly more plentiful during cooler months.
Channel markers, fish aggregating devices and beacons will often hold schools of baitfish that can be caught using live bait jigs. Bait will also school up on reef structure but can also be found in areas devoid of rock or bommies.
The reason for their presence is often unknown but if you locate schools, make sure you mark them in your GPS as they will often hold there for long periods or regularly in certain seasons each year. Species such as yellowtail scad, slimy mackerel, pike and pilchard are all really effective.
Use live bait jigs rigged to a heavy sinker, dropped directly on areas where you have located bait schools. If you're targeting structure such as channel markers, try to use your sounder to locate the bait or deploy your jig as close to the base of the structure as possible. Often, you'll hook up on the drop or as soon as your sinker hits the bottom, and the technique is a simple lift and drop of the rod tip to get the reflectors and jigs working. Caring for your live bait is really important.