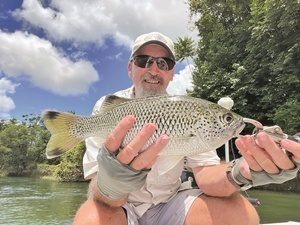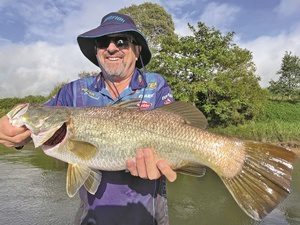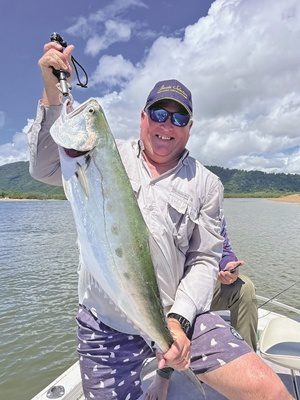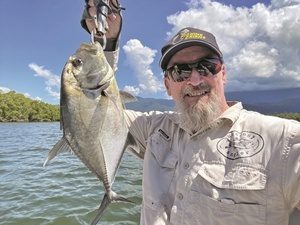 WHAT is it about lure fishing that keeps you coming back for more? It has to be the risk and reward scenario that happens with every cast. Similar to golf, I guess.
Lure tricks
It's that one great shot onto the green or the 13m putt that drops in – these events keep you coming back for more. I frequently get phone calls from punters wanting to get out and have a fish. It's my job then to match them up with the perfect charter, so they have a great day out on the water.Lure tricks
The calls range from the novice who just wants to soak a bait in the inlet or on the reef to the experienced angler who wants to land a giant trevally or bag their first jungle perch. For me, lure fishing ticks all the boxes. It relies on skill and cunning – a genuine hunt, pitting your skills against a worthy opponent.
Occasionally getting a strike can be tricky – too short, too long, twitch to steady retrieve, deep diver or surface presentation. There are so many variables, similar to the club selection on the golf course. For those uninitiated in the fine art of lure fishing, it can be a frustrating affair.Lure tricks
I find that if the punter has any ball skills from playing sport when growing up, they will generally do well. Those with less coordination skills will struggle, but it is a skill you can improve on over time with practice. Throwing lures in my home patch will always see you caught up in snags from time to time.Lure tricks
A good electric motor is essential in this case, along with a reliable lure retriever. I tell my clients that if they're not getting the occasional snag, they are not getting close enough. Open boats with flat casting platforms will also make a day casting lures all the more enjoyable.Lure tricks
The rewards are varied and plenty. Drifting down the river all day has other benefits too – a wide variety of bird life, encounters with crocodiles and different conditions around every bend. There is the rush of adrenalin when you get a hit and when the fish breaks the surface for the first time.Lure tricks
And whether you come away with plenty or none, you will always want for more.
To book a charter in the Cairns region, click here!