And just like that… we're into autumn. Mad mackerel month
The weather has made it a little difficult over the past month, with very unsettled conditions that have in turn made fishing very patchy. Mad mackerel month
Some days the fish have been biting their heads off and other days… not even a nibble. Mad mackerel month
I haven't missed a thing, being laid up after an operation, but now that I'm back on my feet, it's time to hit the water.
Nevertheless, the conditions haven't stopped other anglers hitting the water – such as my son Mitch, who goes out every chance he gets.
On the local systems, it's the same story with mackerel – here one day and gone the next.
The small blue mackerel have easily outnumbered the spotted this year, which is something I've not seen before.
It's very easy to tell if spanish mackerel are on the chew, especially if you are marking fish – you lose lures and rigs.
The blues seem to swallow the bait or lure further down – probably due to their big gobs – resulting in getting snipped off.
This can be a fairly expensive exercise over the course of a morning.
When this happens, you need to swap the way you fish, by going either to a heavier wire or bigger lure.
As the weather settles into autumn – which is one of the best times to hit offshore on the Gold Coast – we should get a lot more westerly wind in the morning and good seas.
With that, generally the fish are a lot bigger as they fatten up for their upcoming run north in a few months.
So, there's still plenty of time to make up for lost efforts.
Out wider, marlin fishos will be chomping at the bit to get connected to some of these stick-faced fish in the settled conditions.
The rivers and creeks have come alive after a bit of a flush.
Plenty of mud crabs have been caught throughout the river systems along the coast and they've been big crabs too.
If you do throw some pots in, it's a good idea to babysit them because crab pot thieves have been rife – a few friends went crabbing in February and lost four pots in a matter of hours.
Good catches of mangrove jack, bream, flathead and jewfish have also been caught in the estuaries.
With the flush, it has stirred up some not-so-common fish, and several sensational barramundi have been caught.
Barra are one of the holy grail fish to catch on the Gold Coast and, as Danny Zerafa found out when he landed on a patch, you don't leave them.
Danny was rewarded for his efforts by landing no less than four fish – all going 50cm or more in a mind-blowing session that lasted over an hour.
He couldn't keep the smile off his face.
It's this kind of fishing that rekindles the fire in the belly to get out there and give a few different things a crack.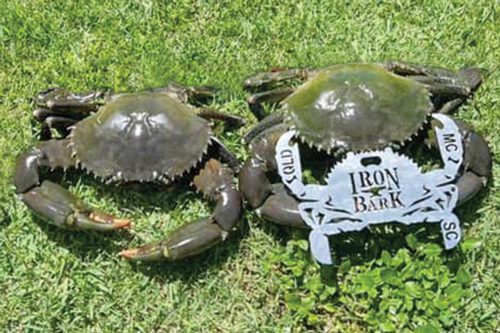 A few anglers saw a weather window up north and made the long slog to Seventeen Seventy.
They were rewarded with a nice mixed bag of trout and redthroat emperor.
Seventeen Seventy never seems to disappoint if you're willing to put the effort in.
With a big blow and rain, I thought the local bars would have had a good flush.
But not so!
The Tweed Bar hasn't changed much at all, though now you can't turn right into the Kennedy Dr boat ramp from the west.
Which makes it very difficult for those of us heading for a fish from north of the border.
Why the Tweed Shire Council have done that is a mystery.
Boaties will now either run the gauntlet with a dangerous U-turn or cross onto the wrong side of the road to enter the ramp.
Currumbin is very shallow and should only be crossed on at least half a tide.
Tallebudgera is also very narrow at the bar and dangerous in any swell.
The pick of the bunch is the Seaway as usual, but watch the bank to the north.
They say good things come to those who wait… well, I've been waiting for about eight months for my new tow rig to arrive.
I won't say exactly what it is yet but once it finally gets here there will be a full run down on it.
Until next month…