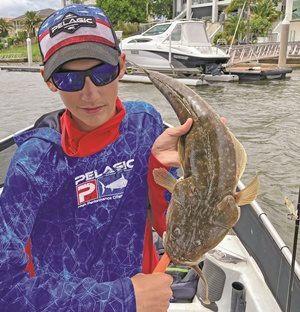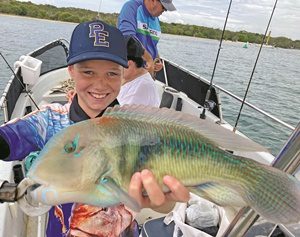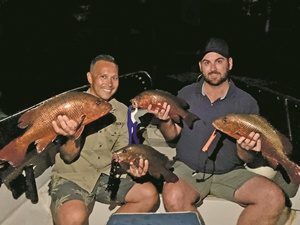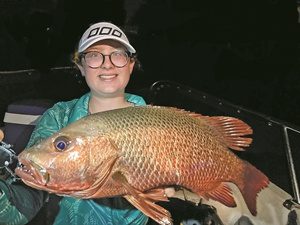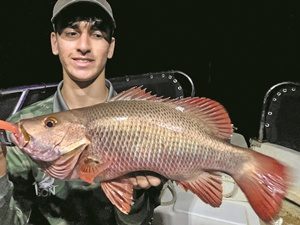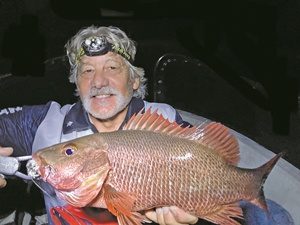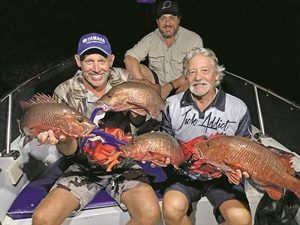 HI everyone, this month I'm going to provide a few tips for novice anglers to catch fish on lures, but first a quick round up of Gold Coast estuary fishing this month and recently.
We are right in the peak of the mangrove jack fishing season in Surfers Paradise.

March jacks
If we don't get floods, this will continue until at least April.  Try fishing live bait species such as whiting, mullet or mullet fillets close to rocky areas at night. Sand whiting fishing has been quieter lately.  We are expecting it to improve, with the water clearing and the holiday crowds gone.
My favourite way to target them is with 2lb line on sand banks with yabbies.  If you're fishing on the eastern side of the Nerang River around the council chambers area at night, bloodworms are best and then yabbies. Back to the lures. Most anglers would notice a massive choice in tackle stores.March jacks
We have tried hundreds of lures over the years and our favourites below have helped us catch a variety of estuary fish consistently on our daily fishing charters. There are two main techniques that make it easier to catch fish on lures in rivers.  Both involve covering ground to find fish, keeping the lure in the strike zone for periods of time, and enticing fish to chase and grab the constantly moving lures – or they miss out on a potential feed.
Having a boat is not essential for these methods but using a kayak will at least help or walking a number of kilometres if you're land based. If you have a fish finder, always look for bait on the sounder – where there's bait, fish are usually present too.  I look for random patches of dots near the bottom on the screen as a starting point. The first technique is trolling, here are a couple of key tips and killer lures.March jacks
Troll the lures 20-30m back at a speed of between 1-2 knots making sure your lures are always swimming straight and clear of weed.  If you don't know how to tune lures, there are plenty of 'how to' videos on YouTube.  Troll with the tide for better results, and it's essential that the lures are tapping the bottom every few seconds.
A selection of our favourite lures for trolling include the Pontoon 21 Crack Jack 48SP DR, the Daiwa Tournament Spike 53SP, the Savage Gear 3D Shrimp Extra Deep Runner, and the Samaki Redic. For light tackle trolling, use a 6' 6" length 2-4kg rod with a 2500-size spinning reel or a small baitcaster.March jacks
Use 10lb braid with 6 or 8lb fluorocarbon leader. The second technique is drifting and 'teabagging' lures.  We love using vibe and blade-style lures because the vibration they make in the water attracts fish.  We also use SAX Scent in prawn flavour, smearing it over the lures every 10 minutes. Drift with the tide at a speed of 0.5-1 knots, drop the lure straight to the bottom and try to keep the line angle at around 45 degrees.
Keep the lure in the water without winding it in and jig it continuously up and down with short sharp flicks of the wrist.  If it's difficult to drift, you can also cast these lures into the tide and then hop them along the bottom. Our favourite lures for this technique include the Samaki Vibelicious Thumper Tail 70mm, the Ecogear ZX40 and ZX43, and the Pro Lure V42. Our favourite rod to use with blades and soft vibes is the Atomic Arrowz AAS-70L, which is a one piece 6-12lb, 7' long rod.March jacks
Pair it with a 2500-size Shimano Sedona reel and 10lb braid and 10lb fluorocarbon leader.
To book on a charter with myself or Brad, or if you have any fishing related questions, SMS 0432 990 302 or email fishingwithclint@gmail.com, or find us on Facebook at Brad Smith Fishing Charters.