What a crazy year it's been for all of us in Australia. For now, I think we can count ourselves lucky to be living in Queensland as this can be the best place and time to be an angler, regardless of where in the state you fish. methods mackerel summer
You don't need to have a boat, but it can help. Owning a kayak can certainly take you to several special secluded spots with relative ease and comfort, so be sure to explore this season. methods mackerel summer
December is often the start of our pelagic run, however previous months saw mackerel, mahi mahi and tuna show up early. The bulk of mackerel can be found in close, making Sunshine Reef heading south to Sunrise Beach, Halls Reef and Jew Shoal a few great spots to catch a couple. Mackerel will take almost anything – from a pilchard to a plastic and everything else, including a rusty spoon! methods mackerel summer
If you have ticked off catching them on metal lures and gang-hooked pilchard, then stickbaits are a whole pile of fun. The new Shimano Jewel PE5 8' stickbait rod is perfect for big spanish mackerel and 20kg tuna. It will cast up to 130g, so matching with the Nomad Riptide 200mm is the perfect option. Pair this with a Shimano Saragosa 10000 or Penn Slammer 6500 for a well-balanced combo. methods mackerel summer
The surface explosion from a big spanish or tuna is one you will never forget, and this method has a way of raising huge fish. To find tuna and mackerel occasionally all you need to do is cross the bar! If this is the case, be aware of your position because an incoming tide can push you into the impact zone.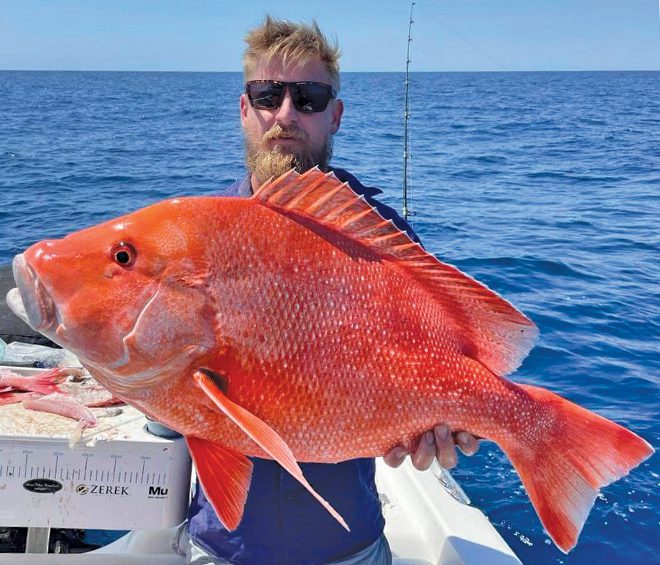 Halls Reef is an area in shallower water to your left once you cross the bar. This shallow reef system is home to bigger spanish mackerel, schools of spotted and longtail tuna and even big queenfish. Jew Shoal has a well-defined pinnacle that sits around 7m below the surface, depending on the tide. This is a great area to troll a smaller Halco Laser Pro and Nomad DTX Minnow.
If you're after a great troll setup, the Shimano Backbone rods are perfect and very well priced. If you need a reel, the Shimano TLD series in the 20-25 size are perfect for trolling our local water.
Sunshine Reef is a big reef area with bommies, pinnacles and drop-offs. This is a place to fish when wind is forecast to swing south to southeasterly, so you can travel back with ease. Coral trout, cobia, sweetlip, cod and a huge array of other species are caught here including juvenile black marlin.
Slow drifting or controlled drifting with a Minn Kota is one of the best ways to fish this area. Smaller soft plastics in 4-6" sizes with lighter weighted jig heads present well for reef fish.  With a multitude to pick from, look at Berkley PowerBait, Molix, Z-Man and Squidgies for some excellent profiles.
The new Shimano Ocea F leader is one of the best fluorocarbon leaders on the market and a must use bit of kit in this area to cope with abrasion, especially if you get bricked.
CLICK HERE TO READ THE FULL ARTICLE!!!
Now for all the latest information log onto fishingnoosa.com.au for up-to-date bar and fishing reports, don't forget to drop into Tackle World Noosa, Noosa Boating and Outdoors and Northshore Bait & Tackle in Marcoola for all the right equipment, bait and advice to get you catching. Be sure to follow us on Facebook and remember, tight lines and bent spines!winter kick