The good times continue – Yet again the weather gods smiled down for the weekend anglers. With the early morning high tides, the boat ramps were busy with the prospect of great fishing. The lead up to the new moon saw bigger tidal ranges, which made for safe bar crossings and a big push of bait in the local estuary. Noosa fishing
Offshore, June is often the last month we have spanish mackerel, though this year could be different. The sea temperature is warmer than usual, so we may see them in July. For most anglers the focus is on snapper, but a pilchard floater will cover you for snapper and mackerel. When using a pilchard floater be sure to use bait elastic to keep bait in place, especially if they are soft.
Mackerel and snapper hotspots tend to be Sunshine, Chardon's and North reefs, with Halls Reef best for spanish and even some chunky sweetlip. Sweetlip are continuing to show up with fish around 40-50cm in length all along the coastline. Try fishing the shallower reefs in the sub-20m range around spring tides. Often you will find a wide range of species and some sizable fish. Try to locate points of interest such as pinnacles and ledges holding fish.
Once found, try using single hooks on long fluorocarbon leaders no more than 20lb and feed your small bait down alongside a light berley trail. This makes your bait look natural and it will certainly get piked up. Check out our wide range of leaders and if you want some fun, pick up a spool of YGK X-Braid on a smaller 3000-sized Shimano Nasci with a 3-6kg rod. This will teach you how to actually use the rod and reel to land big fish. Noosa fishing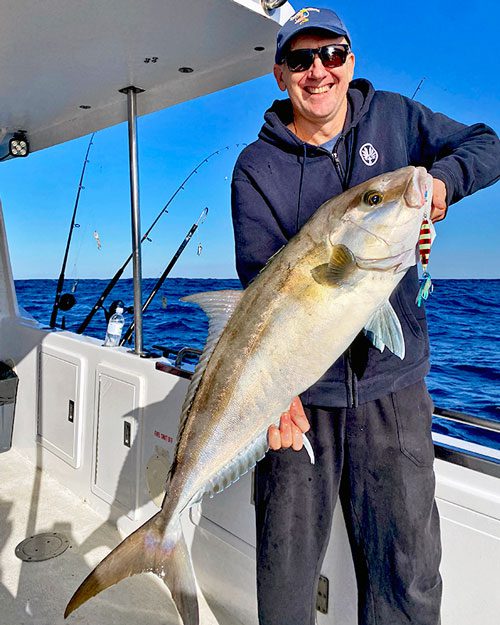 With snapper a popular lure target, you can pick almost anything to get it done. A Storm Koika jig in the 60-80g range is perfect for jiggers. For soft plastic anglers, an Entice Bungee Bait pink grub with a super light jig head allowed to drift downward in the current works wonders. Why not try a soft vibe from Berkley to catch snapper and a wide range of other reef fish. Obviously, bait works but at times the best fish will take a lure, so ask us how to work them to get the best results.
Beach fishing has seen some great results for those in the know. With snapper and sweetlip showing up all along the coastline, now is a great time to take a trip to the Noosa National Park and find a good ledge. With most anglers using single-hook paternoster rigs, you are best advised to load your hook with bait and elastic thread to keep everything in place. Bait elastic is an essential item because it keeps bait streamline for casting and prevents small fish from running off with your offering. Elsewhere small bream, dart and the odd tailor are showing up.
In the river, winter is a time of year when you can catch four or more different species of trevally, bream, flathead, tailor and queenfish. They all make excellent lure targets and the JigPara Micro jig has caught many on that list. These are perfect for those on light estuary gear as they weigh 5-10g. Soft plastic anglers will do well working pontoons and jetties with 1/40 jig heads and small 2" prawn plastics allowed to drift downward slowly. Bait anglers will find success with a light berley trail with prawn and pilchard chunks used as bait.
With the better fishing around the bottom of the river system there is no better time to get out and explore all the options available.
Now, for all the latest information log onto www.fishingnoosa.com.au for up-to-date bar and fishing reports, don't forget to drop into Tackle World Noosa, Noosa Boating and Outdoors and Northshore Bait & Tackle in Marcoola for all the right equipment, bait and advice to get you catching. Be sure to follow us on Facebook and remember, tight lines and bent spines!