Queensland Boating and Fisheries are working with commercial fishers to complete their 20th annual fishery independent spanner crab survey.
The fisheries monitoring team will be working onboard chartered commercial vessels across 5 regions of southern Queensland, collecting length, sex and abundance information for spanner crabs. Spanner crabs live in aggregations making it difficult to determine population size from commercial catch data alone. Therefore, the harvest strategy uses both survey data and standardised commercial catch rate data to set the annual commercial total allowable catch (TAC).
Learn more about spanner crab monitoring on the Queensland Boating and Fisheries website.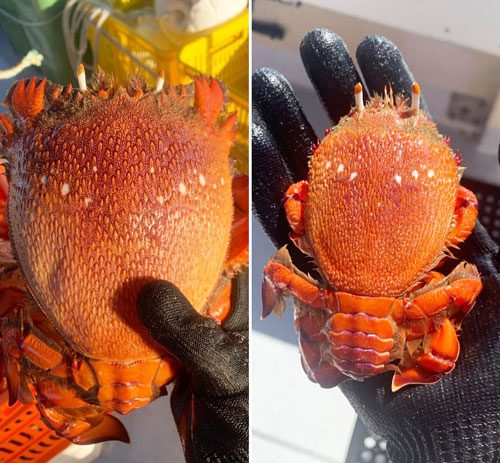 On-the-spot fines of $504 and a maximum penalty of $126,150 can apply to anyone caught with spanner crabs during the closed season. Mr Overton said fishers should also remember size and possession limits applied to spanner crabs during the open season.
During the open season, there is a possession limit of 20 spanner crabs per person and a minimum size limit of 10cm, measured from the centre spine to the mid carapace base along the back. It's also illegal to take egg-bearing (berried) female spanner crabs.
If you see illegal fishing activity, you can report it through the toll-free 24-hour Fishwatch
1800 017 116 Hotline.