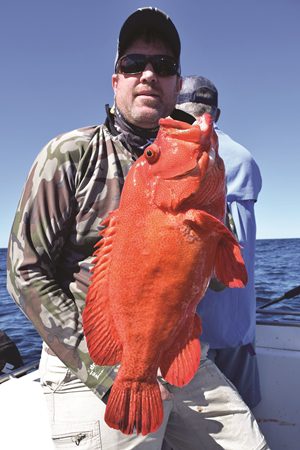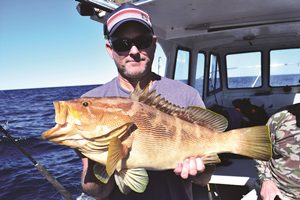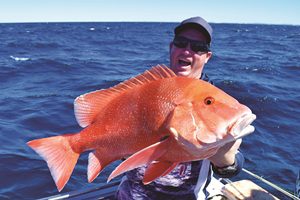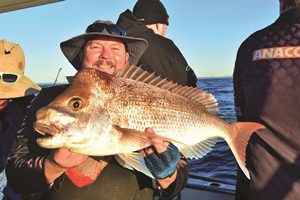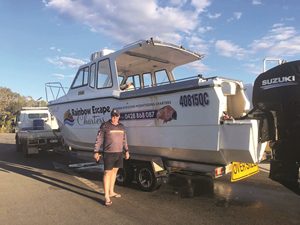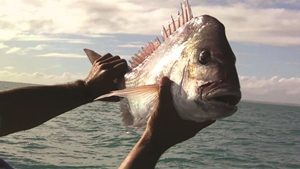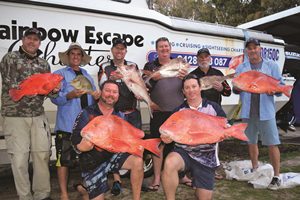 ON August 16 we booked a charter with Rainbow Escape Charters, to leave Bullock Head boat ramp aboard an 8m Cougar Catamaran with twin 250hp engines. I had fished with two local charters for years and didn't know of Rainbow Escape Charters, skippered by Dave. We opted for the extended charter, which was a 13-hour session and left the ramp at 4am.
The weather that morning wasn't the best and the bar was a little lumpy, but conditions flattened a little around lunchtime. We travelled north towards the SS Maheno shipwreck about 30km off the coast and fished our way back towards the bar. The Cougar Cat handled the chop in the 200km we travelled. Rainbow Beach Charter
We fished in 45-55m and picked up a heap of slimy mackerel and yellowtail on the way, which we used for our bait as well as dead pilchards and squid.
We didn't know what to expect from this new charter, but the skipper knew the territory well. There were eight onboard, with most bringing their own gear. Our first stop was at the skipper's snapper ground and – with it being the season reopening date August 15 – we went close to bagging out on snapper in the first 90 minutes of dropping baits to the depths.Rainbow Beach Charter
Most of the snapper were around the 50cm mark, with a few 60-70cm models thrown in. We also caught several other reef species and while others used baits, I gave soft plastics a go and landed most of my snapper that way. Berkley Gulp soft plastics in Nuclear Chicken colour proved to be the best option on the day.
Tailor were in abundance and Bush 'n Beach editor Ben Collins seemed to be the tailor expert, with most of his drops yielding two at a time. Our next stop was Dave's red emperor ground and before long we had two lovely models in the boat, both measuring 82cm and weighing around 10kg, caught by Cameron and Brett. The rest of us managed a few smaller ones, with only one being legal, before they went off the bite.Rainbow Beach Charter
We then moved around to different marks and caught a variety of cod, spangled emperor, frying pan snapper, pearl perch, morwong and a mixture of tuskfish, with Ben bringing a nice tomato rockcod aboard as a bonus. Our last spot was the skipper's hussar ground, and with virtually every drop hussar and moses perch were coming aboard.
I think we ended up boating around 40 fish from this final spot! We were back on land at 5.30pm and we ended up with around 30 fish each after dividing the catch when back at Dave's house. He also has accommodation at his house for eight people, which costs $25 per head.Rainbow Beach Charter
For those wanting a fish-abundant trip, I highly recommend you book a charter with Rainbow Escape Charters. Dave trails his boat to the Bullock Head boat ramp to launch and he caters for short or longer trips.Rainbow Beach Charter
You can find out more on the Rainbow Escape Charters Facebook page and via rainbowescapecharters.com.au