Hi all, the Gulf country of northwestern Queensland is a vast area of isolated stations, towns and diverse landscapes. Safe travel Gulf
It has the ability to sneak up on the unwary and give you a swift kick in the behind if you're not careful, but a bit of common sense and awareness can keep your family safe while enjoying a visit to this region. Safe travel Gulf
One of the great journeys is to cross the Gulf by using the Savannah Way. Safe travel Gulf
We left Innisfail and made our way up the steep climb to the Atherton Tablelands and continued through to the Innot Hot Springs.
You do need to stop here and take the short walk to the water and enjoy the naturally heated geothermic springs.
In some places the water temperature is a hot 75C, so test it with your toe before plunging in.
On this trip we passed through Mount Garnet, Mount Surprise, Georgetown, Croydon to Normanton, so this is the area I'll be talking about.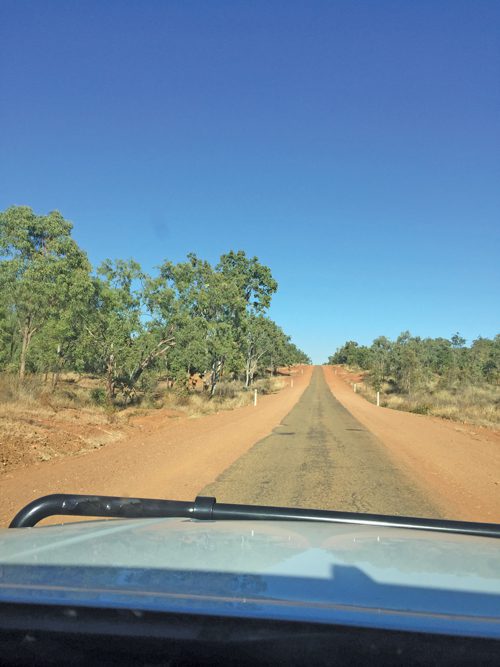 We took a leisurely drive through this country and camped at a number of free designated areas and gravel pits beside the highway.
The road here at times is a single lane strip of bitumen that suddenly turns in to a gravel dirt section and back to bitumen, so altering your driving style between the varying surfaces should always be on the driver's mind.
You'll notice the picture on a sign that is quite prevalent along this stretch of highway and is one of the main reasons to drive while scanning well ahead to avoid the need for emergency braking.
I've had occasions where I used distance to wash off any speed and used the brake as little as possible and still had the caravan and vehicle loose traction in the loose gravel.
Knowing this and driving to conditions will help you keep your journey as safe as possible.
One hazard you will encounter on this stretch of highway is the road trains that are sometimes fully loaded with livestock.
My tip is, if you see these large vehicles approaching on that single strip of bitumen, get well off to the side and let them keep all their wheels on the black stuff.
This will also help to lessen your windscreen damage.
It's almost unavoidable when travelling our outback to totally avoid stone chips and cracks to glass, so it's well worth carrying the small round stickers that windscreen suppliers often give to customers – they are like gold and I always have a few sheets in the glovebox.
They help to stop stone chips developing into a massive crack across your windscreen and restricting your vision.
Keep an eye on all signage supplied by councils, especially on the gravel backroads.
Due to the flat flood plains, you will encounter concrete dips that help disperse run-off. Some of these are quite aggressive in angle and when hit at speed can have devastating consequences, particularly when towing a caravan.