Shimano Game Type J
Shimano's new Game Type J series are the latest JDM jigging rods to hit Australian shores.
With seven models, this impressive new series feature improved blank technology and offer five spin and two overheads ranging from PE2.5 to PE6 line ratings.
Improving on the original 2015 series, the 2020 series features Hi-Power X and now Shimano's patented Spiral X Core carbon construction to reduce weight and increase strength.
Paired with Fuji K Stainless SiC frames, a mix of Ci4+ or Fuji reel seats and an EVA split butt configuration for comfort and lightness, the Game Type J range is purpose-built to be incredibly balanced.
The two-piece butt join construction has been engineered to maximise performance and deliver a parabolic bend to ensure comfort and performance for anglers while exerting maximum force on fish.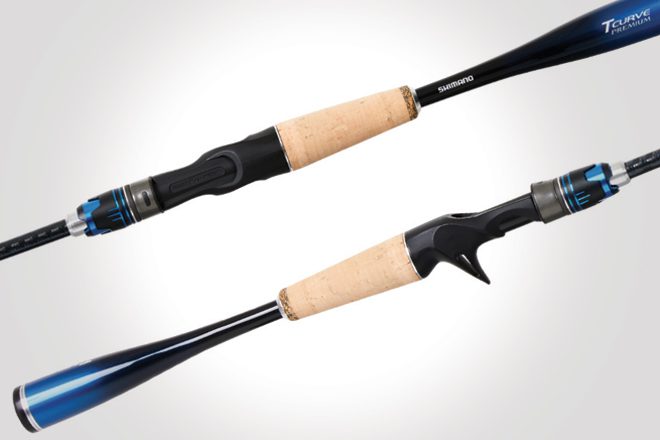 Shimano TCurve
Building on the success of the redesigned TCurve series, the new TCurve Premium range is designed for the discerning Australian tournament and lure angler.
Utilising Shimano's X5 blank construction, the TCurve Premium range boasts exceptional blank response and achieves significant weight reductions compared to the standard TCurve line-up.
This is achieved by fitting a lightweight split carbon butt design for increased sensitivity and feel.
Additionally, the TCurve Premium range is upgraded with quality Fuji SiC guides for improved casting performance and pinpoint lure placement.
The TCurve Premium range includes 12 specialised models in a slick cosmetic to cover a range of Australian fishing styles and techniques.
Visit shimanofish.com.au