After a disappointing experience at Swain Reefs a few years ago, Helaine decided to bite the bullet and organise a redemption trip, as both she and Schombie couldn't really tick it off their bucket lists after the way the previous sortie had panned out. They decided to go with a different operator and do a custom charter this time around, and one name kept popping up, Big Cat Reality out of Bundaberg.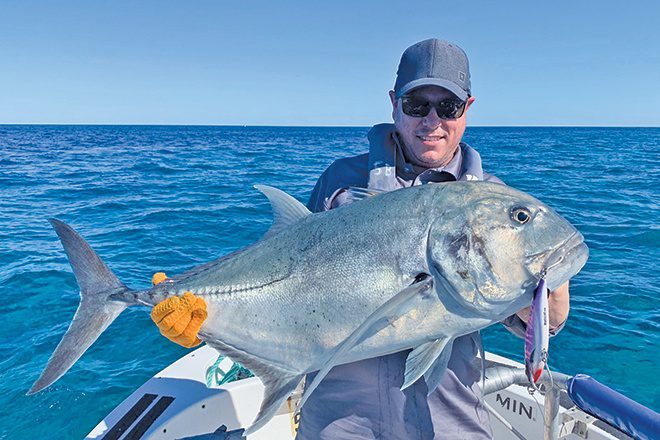 They decided on the eight-day Centenary Reef trip and, with the boat booked, had other members knocking down the door to get on board. With the deposit paid, the trip was then real – just had to wait 18 months for the date to arrive. Three months out, H received a call from James the skipper asking about any possible changes. After a bit of toing and froing and discussions with James and the crew, they decided to add an extra day and have nine days to explore the northern reefs. This included a 30-hour steam up and back, leaving five full days of fishing and two half days either end.
Time flew and before they knew it, they were steaming north, rigging gear, sinking tins and talking up what the days ahead would bring. A pot for the biggest red emperor, coral trout and redthroat emperor was made, with a couple of hundred dollars for the winning fish of the species. Everyone enjoyed arguably the best eye fillet steak for dinner on the first night, with chef Kenny cooking up a storm. If this was the standard of food they were going to be fed for the week, they may have considered joining several fitness clubs to lose a few kilograms when they all got back.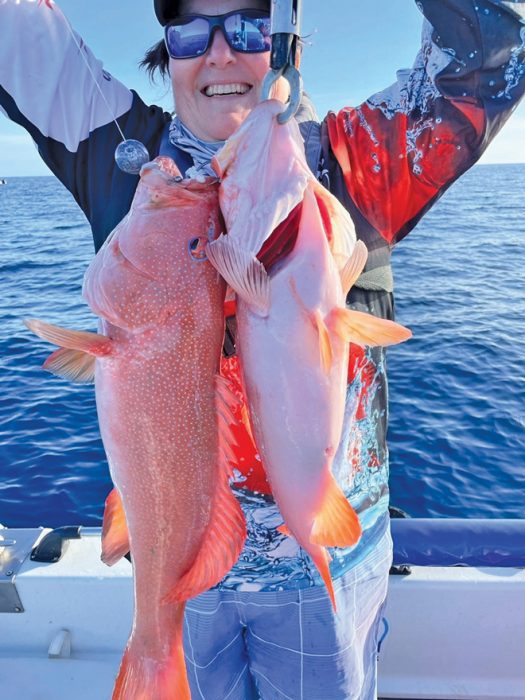 Next morning, everyone was up at the crack of dawn, but they were still steaming north. They were like caged animals waiting for the engines to slow and come to a halt. At lunchtime, the purring of the engines slowed finally and a cheer went up – they had made it to East Cay and this was to be home for two nights. The deckhands didn't waste any time getting the mob into their dories, and all were soon out for an afternoon of exploring.
The fish that came aboard that afternoon were nothing of note but it had been a good session for all to get their bearings, work out the tenders and electronics, and get a basic 'lay of the land' as it were. Next morning, after a briefing from James as to where they could go – up to five nautical miles with a buddy – everyone paired off, hatched a plan of attack and headed off.