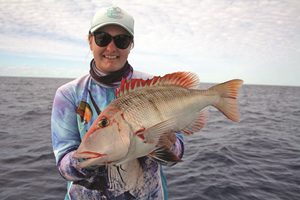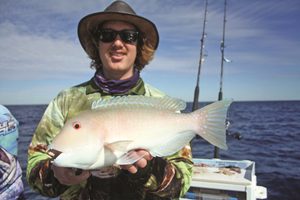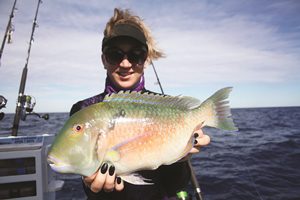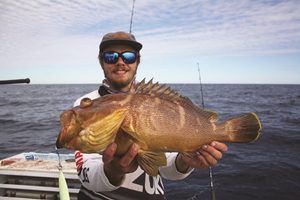 WHAT is more exciting than the unknown possibilities of a new fishing spot? I'm sure you've all had those dreamy weekday thoughts about fishing destinations you're itching to explore. It may be a creek you have researched using Google Maps or a hidden gem you've heard whispers about.
Bundaberg offshore fishing
Either way, I know I am well and truly a victim of this kind of unknown attraction. Something that has always fascinated me is the fishing opportunities our oceans contain. With about 70 percent of our earth's surface being oceans, it's not hard to believe there remain areas that haven't been searched before, let alone fished. Bundaberg offshore fishing
In the waters offshore from Bundaberg where I fish regularly, I think I would be grey and old by the time I've fished even half the reefs and likely fishing spots in my local area. This is of course where technology comes in handy. You let the survey vessels do the hard work for you in a sense, using the contour lines on your GPS to get you to likely areas where you can then refine your search for structure and fish.
GPS co-ordinates are often available online, however these are of course locations that get fished regularly. If you're fresh out of ideas, they are a great place to start when searching for fish offshore. You have to remember, in most cases offshore fishing requires a degree of know-how when using your sounder and GPS. Bundaberg offshore fishing
It isn't always as easy as punching in some co-ordinates and reeling up the fish that are conveniently below you. It pays to start in the general area of your marked co-ordinates or contour line, then work the area in a pattern that surveys the bottom for structure and fish readings. Another excellent way of finding structure is to drift and fish.
If you're in a likely destination to begin with, the wind and current will often push you across more good-looking reef or fish. During our most recent adventures offshore, we've headed far and wide in search of the elusive red emperor. I have not yet landed a legal-sized red emperor, and after many hours of trying they've still managed to steer clear of my baits.
I have, however, caught countless undersized specimens, so I know I'm on the right track to landing one of these prized beauties. Throughout these occasions we fished everything from hard structure with pinnacles of 5-10m to rubbly bottom in depths ranging from 30-100m, but still no big red. I cannot complain about our by-catch, landing a mixed bag of hussar, venus tuskfish, redthroat emperor and maori cod to name a few. Bundaberg offshore fishing
Finally, while fishing likely looking structure in 70m of water, I hooked up to something serious. With my rod seriously buckled, the fish did not want to come off the bottom and judging by the head shakes I quickly made the call that I'd hooked my desired red emperor. After a tiring fight, I finally saw colour and it was indeed red with some beautiful white bars. Bundaberg offshore fishing
I was ecstatic, thinking I'd done it, and when it finally surfaced I was deflated to see it was a chinaman fish. Equally beautiful but due to ciguatera toxins, a far less desirable species than an emperor. I was still stoked with the epic fight the fish put up, and sent it on its way to fool some other silly bugger!
Over the past couple of trips searching for reds we have racked up some serious miles – thank God for our Suzuki outboard and its insanely good fuel economy! Hopefully one day soon the fishing gods finally hand me that trophy red emperor I've been trying so hard for, but until then I'm happy catching every other line puller that gets in the way. Bundaberg offshore fishing
And why wouldn't I – with so much water to explore, I've got lots of 'work' to do!