Well, here we are again, another year has gone and what a year it has been! options Sunshine Coast
We have seen some good rainfall, windy days, glassed out sessions and great fishing, which hopefully continues to only get better. options Sunshine Coast
With La Niña officially occuring more rainfall is expected, but this isn't a bad thing as our rivers need a good flush and the dams need a top up so the rivers below can get a good flush. options Sunshine Coast
The only worry are the barramundi dams, so fingers crossed as we don't want to see those spill over.
For those offshore, you can expect to tangle with some impressive fish including spotted mackerel, spanish mackerel, mahi mahi, wahoo, juvenile black marlin, tuna and cobia – all within easy reach.
Offshore, the Sunshine and Fraser coasts have had some of the best fishing on offer, with more options, locations and styles you can shake a stick at!
As summer kicks in, trolling is one of the most popular methods.
Some chose to do it as a means of getting from one point to another or during rougher conditions.
Personally speaking, it is also a great way to find new ground because trolling big bait is usually done slowly, and you can create new waypoints as you go.
You can choose to do it with lures and with many options out there, deep diving lures such as Nomad DTX Minnow, Rapala X-Rap and Halco Laser Pro all work very well in a spread.
The new Nomad Slipstream Flying Fish is also set to fire up for those chasing black marlin, so be sure to grab one while we have them in stock.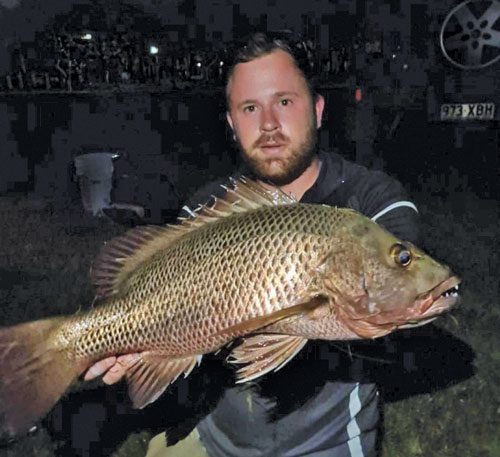 If trolling is your favoured style, Sunshine, North and Chardon's reefs and down towards Castaways Beach, if launching from Noosa, are popular grounds.
Barwon Banks, Arkwright Shoal, Old Woman Island and heading south from Mooloolaba all offer some great options along with safer bar crossings for the inexperienced or those with big boats.
Summer is a great time for coral trout and the tackle for these brutes tends to be heavy with big sinkers, BKK 7/0 hooks and live bait.
Leaders need to be tough, so use only the best fluorocarbon from YGK, Sunline and Shimano.
Finally, don't forget to have at least one rod rigged with a metal slug around 30g for tuna and mackerel should they suddenly show up.
All too often, particularly during busier periods, you only have time for a few casts, so don't wait to rig up and miss out.
The TT Hardcore jigs are back in and these have proven themselves year after year.
For those anglers who prefer singles, Decoy Pluggin Singles are an excellent choice and make for a fast and safe unhooking.
Off the beaches, whiting, dart, bream and flathead can be found from Fraser Island, Double Island and past Noosa towards Mooloolaba.
The many river mouths will have good gutters from the rain, so be sure to always try these areas because other species can be caught too, including trevally.
CLICK HERE TO READ THE FULL ARTICLE!!!
Now for all the latest information log onto fishingnoosa.com.au for up-to-date bar and fishing reports, don't forget to drop into Tackle World Noosa, Noosa Boating and Outdoors and Northshore Bait & Tackle in Marcoola for all the right equipment, bait and advice to get you catching. Be sure to follow us on Facebook and remember, tight lines and bent spines!winter kick