With winter knocking on the door, Moreton Bay goes through a few minor changes. Transition Moreton Bay
Spotted mackerel have left on their migration north and the majority of longtail tuna have departed, leaving only the resident population, however there are still plenty of doggy mackerel around as well as a few schools of mack tuna. Transition Moreton Bay
Snapper numbers increase with some from offshore entering the bay – you can usually tell the difference with offshore snapper as they have a much brighter colour, while the resident snapper in the bay have a duller colouring. Transition Moreton Bay
Doggies can be found in their usual haunts – around the shipping channel beacons and Measured Mile across to the Sandhills and the Rous Channel down to Peel Island.
Rainbow Channel usually produces more doggies during winter as they go looking for bait entering the bay.
If there are no birds around, try trolling a paravane along the edges of the Rainbow and Rous channels and from Peel up to Amity Banks, or trolling along the drop-offs from the Measured Mile across to the four beacons and down toward the Sandhills.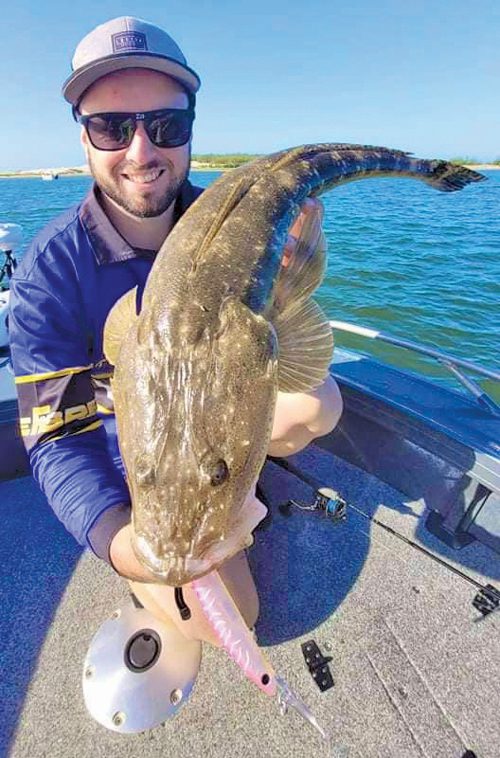 Also jigging the beacons that run up the side of Moreton on a run-in and run-out tide is another area to try.
These are the same places I troll for longtail.
Annoying is when you find a school feeding close to the surface and boats drive through the school, making them scatter.
Another rant while I am at it… those at the boat ramp who back their boats into the water and then decide to unstrap it at a leisurely rate.
Back to fishing…
Reef fish – better quality snapper are appearing in their usual haunts, such as the eastern side of Mud Island, Green Island down to Coochiemudlo Island and Harry Atkinson Artificial Reef during the week when there are less boats around.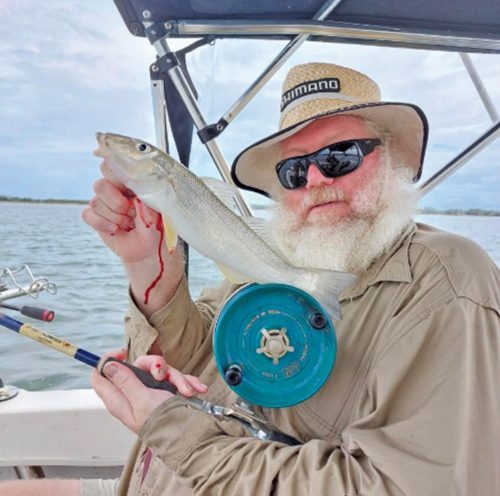 The Scarborough shallow reef system has been producing good numbers of quality snapper too.
The coffee rock in the shipping channel also holds good numbers of snapper – from the structure off Tangalooma up to Bulwer and the Brisbane River, which is turning into one of the best places to target quality snapper – remember the closed season from July 15 to August 15.
Grass and spangled emperor numbers decrease but if you fish in the right areas, there's a good chance of catching a few.
Places such as Mud, Green – the eastern and western side – and the Wellington Point drop-offs, plus the northern side of Peel, and the coffee rock along the sides of the shipping channel from the Curtin Artificial Reef up to Bulwer produce some quality grassies.