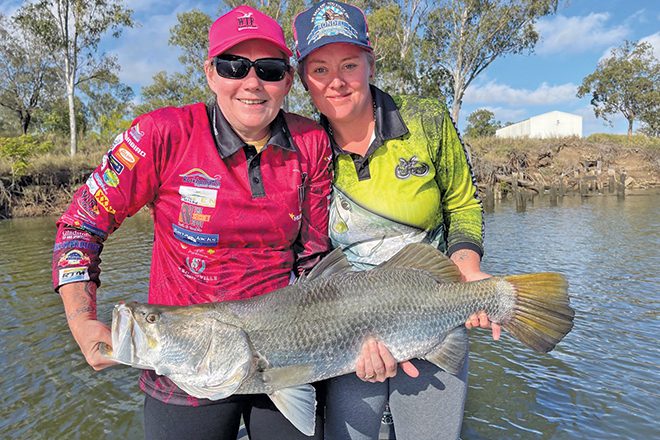 Last month was the tenth anniversary Women That Fish Barra Classic, run on the mighty Fitzroy River. The masterminds behind the WTF comp, Shara Van Haren and Kalana Thomas, need to take a bow for the quality event they have put so much hard work into. We have been involved with this competition in the past and it has been nothing short of spectacular, catering to all skill levels. WTF closed season
Unfortunately, this year we were unable to attend but I got a good run down on the proceedings. Day one would have to go down as one of the toughest in the comp's history. Any of the anglers who braved the conditions on that first day would have had full wet-weather gear on because it rained practically all day. WTF closed season
I checked the radar at about 9am on day one and it showed it was bucketing down. By reports, most of the anglers were still on the water, which was a huge effort. There weren't a lot of fish sent in on the first day which was no surprise given the weather. Chasin Tails was in top spot with 188cm of barramundi registered and the longest barra for the day was a cracking fish caught by Shelly Newton at 94cm. WTF closed season
The conditions for day two couldn't have been more perfect, with rain clearing, blue skies and next to no wind. The barra came in thick and fast with the good conditions. It was definitely a race to the finish and at the end of the competition the overall champion team was separated by only 1cm.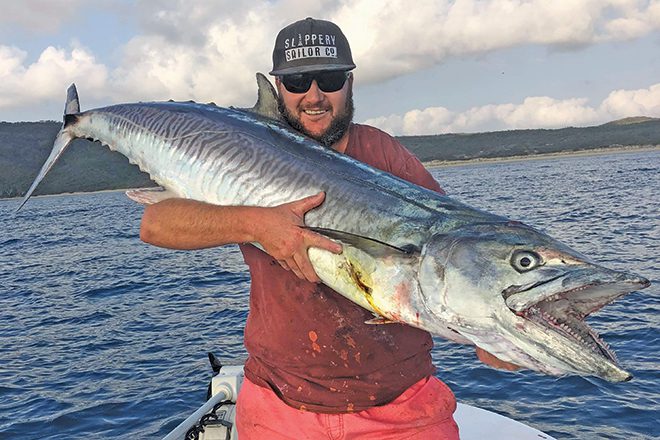 Champion team of one was taken out by Gone Fishing with a total bag length of 261cm, champion team of two was won by Chasin Tails with a bag length of 262cm, and champion team of three was won by Bluefin Sports Yamaha with a bag length of 240cm, which gave Chasin Tails the overall win. The champion individual angler was won by Shelly Newton with a bag length of 261cm, including a couple of beautiful barra that measured in at 92 and 94cm.
The smallest barra overall was taken out by Helen Maclean at 34cm – a great sign that there are some juveniles swimming around from last year's recruitment. The longest barra was caught by Vicki Manns at an impressive 97cm, pulled from very tight structure. The longest other species was a king threadfin caught by Kelly French at 128cm.
So many prizes were given out including a boat, motor and trailer package, Humminbird sounders, Humminbird 360 transducer and loads more. You didn't even have to catch a fish to walk away with a prize. Many sponsors make this event possible – to find out who, check out the WTF Facebook page. Make sure you give it a 'like' to stay up-to-date and to keep an eye out for next year's dates.
Right, what's been happening on the Capricorn Coast lately? Well, the saltwater barra season is now closed, so you will need to look elsewhere for your piscatorial pursuits. I think the first fish on the list for this time of year is a late season little black marlin.