BUNDABERG INSHORE REEFS

The inshore reefs have been producing some very good-sized queenfish. Targeting them with poppers on the surface, is great fun and is super effective. Halco Roosta Poppers are my go-to for them. There've been plenty of school mackerel being caught too. Fast retrieving Flasha Spoons vertically off the bottom and floating out pilchard is the way to go to get a feed of schoolies. Bundaberg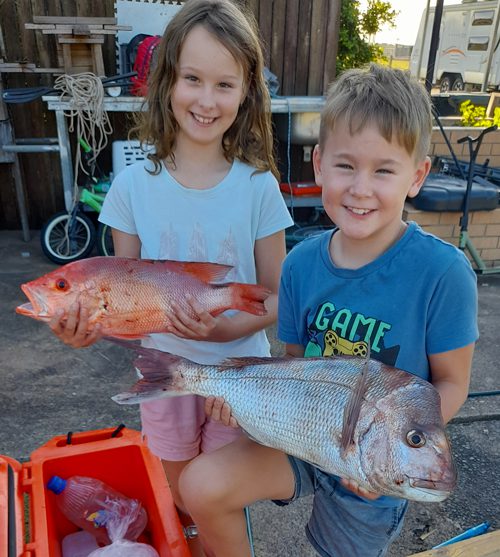 BURNETT RIVER
The Burnett River has been producing some very nice grunter and flathead recently. Working 3" paddletail soft plastics over gravel beds and sandbars has been doing the damage. With the barramundi season now open, it would be well worth having a flick for them too. Working 20g soft vibes over rock bars towards the town reach is definitely a great way to get a barra bite. Don't forget to drop crab pots in as well, with new moon tides this week, crabs will be moving. Bundaberg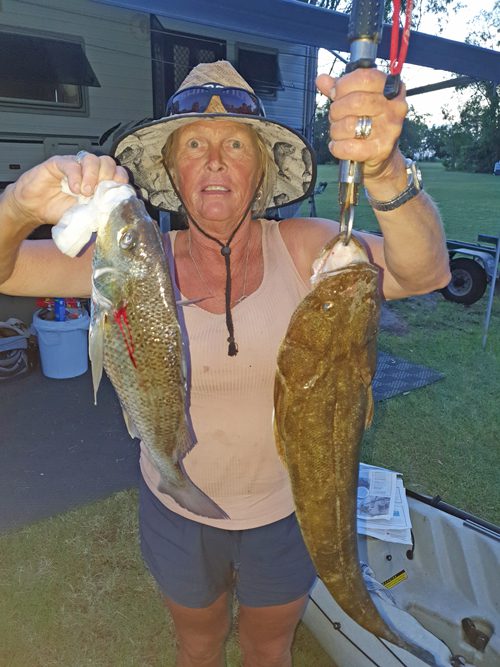 THE KOLAN RIVER AND BAFFLE CREEK
Mangrove jack have been the standout fish for these two systems over the past week. Working prawn imitation lures out of mangroves and rock bars has been the go-to technique. I'd be mixing it up with hopping soft vibes in the same areas for a barra too. Also, with the midday high tides this weekend, pumping some yabbies early in the morning and fishing the incoming tide for a tasty feed of whiting would be perfect. Again, don't forget to drop the crab pots in. Some very good quality mud crabs are being caught in both these systems. Bundaberg
LAKE MONDURAN
Lake Monduran is still firing on all cylinders. Plenty of 1m plus barramundi are being caught every day. Jackall Squirrels and Molix Shads are still getting most of the bites. With the hot days we've been experiencing, fishing early morning is definitely my favourite bite time. Remember to always fish the windblown points and bays, and always fish with confidence.
Until next time, keep it real.
Mitch Beyer
Tackle World Bundaberg
CATCH OF THE WEEK!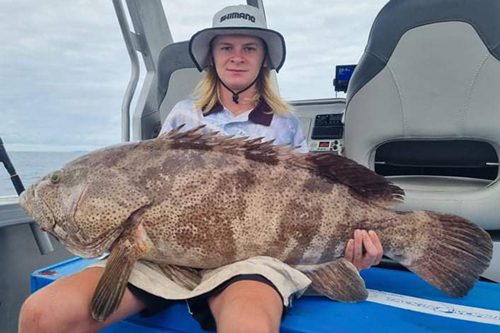 If you would like your catch photos published to be in the running for a $50 gift card every week, please email your details and photos of local catches only to accounts@tackleworldbundy.com.au
Alvey are back with their kids colouring competition!
With all the uncertainty around and the school holidays on the home stretch, there couldn't be a better time to bring back the famous Alvey Kid's Drawing Competition.
Do you have kids that are 16 years or younger?
They have the chance to win 1 of 12 Alvey Kid's Fishing Starter Packs, which includes the hugely popular Glow Reel Combo. Total prize value $169!
Entries close February 6 and each child can enter as many drawings as they want to increase their chances of winning.
Our famous Kids Drawing Competition is back! Just in time for the school holidays – Alvey Reels