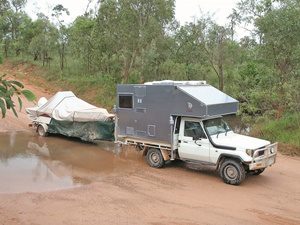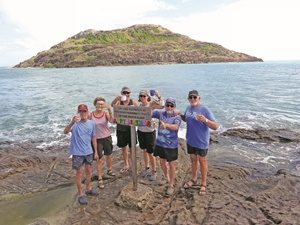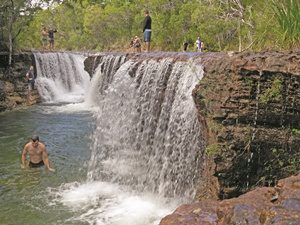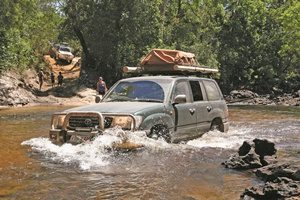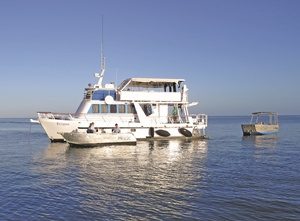 THE closure of state and regional borders virtually overnight is an uncertainty we've had to learn to live with over the past year, particularly when related to planning for fishing expeditions. 2020 saw the cancellation of a huge number of trips and dreams, many of which had been years in the planning.
Cape good oil
Now that overseas visits are essentially out of the question for a year or two and the COVID-19 threat abates domestically, many fishers' eyes are turning towards the great weather and fishing conditions that prevail in our north during winter. I don't think I've witnessed so much interest in visiting Cape York since I arrived here over 30 years ago.Cape good oil
Social media is chock-a-block full of prospective visitors asking a myriad of questions relating to their first Cape visit. A fair proportion of those are people who were actually planning to visit last year and have rescheduled their travels for this season. Unfortunately, with social media being what it is, there is a lot of misinformation out there, particularly from so-called experts who base their advice on a two-week, mid-year quickie rather than long-term local experience.
Sifting the facts from the dribble can be difficult and very frustrating to those who have good intentions. Plenty of reliable information is about and can be sourced from the guidebooks of Ron and Viv Moon, Hema Maps and Queensland National Parks – doing your homework before asking questions will save a lot of time. COVID closures prompted a late surge in tourism on the Cape in 2020, with many families deciding on an impromptu visit after being locked up for so long.Cape good oil
This resulted in quite a few travellers trying to push the seasonal envelope to the limit, as a predicted early start to the wet season saw showers and storms arrive in late November. A small number of these ignored advice from seasoned locals, with a handful having to be rescued or becoming stranded. The Cape is definitely not the place for fools and having to go out of your way or possibly risk your life to get them out of trouble is one reason the 'terrorist' tag is bestowed, even though 98 percent of tourists do the right thing!
So, let's have a look at a few tips for those planning to head up this way, with exploring and fishing in mind.Cape good oil
Seasons
Unlike the south, tropical Australia has two main seasons, the wet and the dry. To break it down a little more, at the end of the wet with rivers flowing strongly, we have what is known as the run-off. Similarly, as the wet season approaches, this period is called the build-up. Depending on seasonal variations and intensity, the wet season can close the main highway or Peninsula Development Road anytime between late November and the end of April.
In fact, following cyclone Monica in 2008, the PDR remained un-trafficable until early June and Lakefield National Park was closed in July! Wind during the wet usually blows from the northwest and is dictated by the activity of the monsoon trough. At other times, days are characterised by a calm morning building up to storms in the afternoon. The transition to the northern winter or dry that generally happens through May is characterised by the onset of the southeast trade wind, which generally prevails until October and before the start of the high humidity of the build-up.Cape good oil
The trades keep the place cool but make fishing conditions on the eastern side very difficult, as they generally average between 15-30 knots in strength. However, it's a different story on the western or Gulf of Carpentaria side, where the southeasterly wind essentially blows offshore. Wind can be troublesome at times, but travelling north and south along the coast in the lee is usually still possible, even in a 4m tinnie. All fishers have to do is find the more sheltered spots when the wind is strong, and there are plenty to choose from. It's usually no problem working the rivers and estuaries.
Access
The majority of visitors to the Cape drive in from June to October, with the period starting from July school holidays through to late September being the most popular and traffic gets heavy. While the fishing can be good at this time of year, the optimum times generally occur either side of these months – from late March to early June and again from mid-September to mid-November. In recent years, the run-off has become more and more popular with experienced fishers, but access can be limited by closure of the PDR due to flooding.Cape good oil
Cape good oil
Several groups have worked around this possibility by shipping their vehicles and boats up from Cairns via the weekly Sea Swift barge service, then jumping on a plane and flying to their accommodation in Weipa or Seisia to await their arrival. Most stay for 2-3 weeks before heading back south and as the road is usually open by then, many choose to drive. Alternatively, quite a few excellent boats are for hire in both centres for those who wish to fly or drive in without their own vessel.
Be sure to book hire boats early, as they are becoming extremely popular. Hiring a charter guide or taking a deluxe trip on a mothership or houseboat are other options, particularly for those who want to fly in and maximise their time away. As a former charter guide, I can vouch for the fact that hiring a professional can actually be great value for money if you choose wisely.
However, if you choose to drive in with family and friends during the winter and want a day on the water with a guide, be aware that most charters are fully booked up to a year in advance by fly-in clients who stay for 4-10 days at a time, so single day walk-in bookings are rarely available in peak season.Cape good oil
Vehicle preparation
Cape York is a remote place but gets easier every year to travel. Now less than 250km of unsealed road is between Cairns and Weipa and just over 300km between Cairns and Bamaga. Most modern four-wheel-drive vehicles will handle the PDR with ease provided the tyres and mechanical condition are good. Servicing your vehicle before heading north of Cairns is recommended. Be sure to carry a comprehensive recovery kit, a spare jack, basic spares and a tool kit, preferably including a battery-operated rattle gun.
There are plenty of fuel stops along the PDR, so carrying large quantities is not required. Boat or camper trailers and caravans will easily travel the PDR provided that care is taken to drive to the prevailing conditions. Boats should be well covered, and their undersides protected from stone chips using mesh or shade cloth mounted to the trailer. I like to protect the outboard by lifting the cowl and covering the powerhead with a heavy plastic bag before refitting the cover.
Make sure the outboard leg is well supported. One sight that makes me cringe is a vehicle carrying rods rigged with reels mounted on the bull bar on the dusty roads! If there's ever a recipe for ruining expensive tackle, that has to be top of the list – reels and dust do not mix. While fibreglass or graphite rods chafing as they bounce over corrugations is not going to do them any favours. Pack your reels in cloth bags and keep them inside your vehicle, then store rods in bags contained in a poly pipe tube. Finding your reel clogged with red grit when trying to cast at a big barramundi swimming right in front of you does not make for a good holiday!Cape good oil
Keeping the Cape clean
Several travellers seem to think that because they are a long way from home and not too many people live in the area that leaving their litter behind in remote locations won't matter. Well, it may be a huge region, but it's our backyard and those of us who have made this place our home ask tourists to respect our property. If you're camping in the bush, bury your toilet matter and don't leave it lying around, and take your rubbish with you. There are plenty of places to drop it off along the way.Cape good oil
2021 is going to be a big year on the Cape! If you are planning a visit, make sure to book any campsites or accommodation well in advance to avoid the disappointment of being turned away. There are plenty of social media sites if you want any questions answered, just make sure to do your homework before you do.
For more good oil on Cape York, click here!