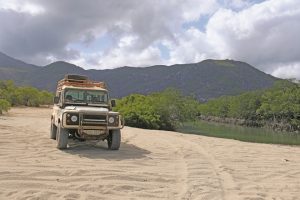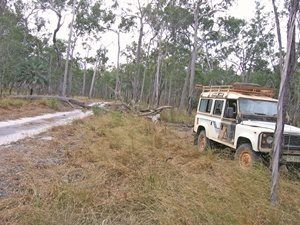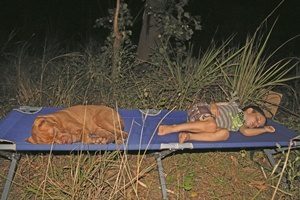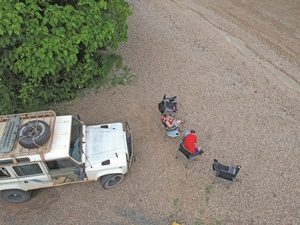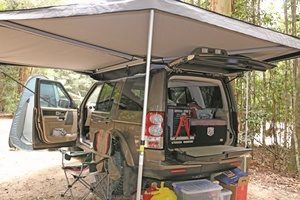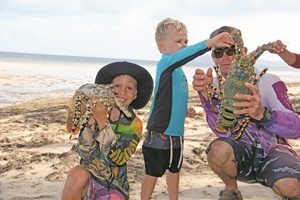 THE wet in the cape continues. Nothing massive yet but there have been widespread heavy falls over most northern and inland parts, less along coastal regions in the south so far. However, March statistically is the wettest month for most of eastern Cape York, so there may be much more to come yet. As a follow on from last month, it's time to continue preparations for the big trip – whether that be to the Tip or to detour away from the main roads to wonderful less-visited destinations.
More cape
Bull bars are almost mandatory for travel anywhere outback or to the bush in Australia and the Cape is no exception. Plenty of wallabies, pigs and cattle certainly wander about here. Of course, bull bars also make the perfect platform to mount driving lights. Many people use a combination of spotlights and a light bar for broader vision, which is a perfect combination.
We prefer not to drive in the dark or very early morning and late arvo at 'wallaby o'clock' if at all possible. But occasionally you have to, and good lights are invaluable. With all the gear most of us carry today, it's difficult not to need a decent roof rack. The important thing is not to overload them weight-wise.More cape
Swags, tents and other light gear are ideal for a roof rack. Many people load them with jerry cans of fuel and water, and I certainly have at times. The fact is this extra weight risks cracking the roof rack, mounts or more and makes the vehicle so much more top heavy. Your vehicle manufacturer will list a maximum roof load to guide you.
The good news with utes is that you can fit a rack independent of the roof – a big advantage. I drive a 33-year-old Land Rover 110 which has a very strong gutter for supporting the roof rack, and on it stow a complete spare wheel, yabby pots and at odd times a swag or tinnie. Quality recovery gear is vital on the Cape.
I would recommend a tow strap and rated D-shackles, long handled shove, compressor for re-inflating tyres and set of Maxtrax or similar as the minimum. The latter can get you out of a huge amount of trouble – they are a wonderful invention! Of course, winches are great insurance and recommended when travelling alone or in remote areas in difficult country.More cape
While working as the park ranger on the Jardine River National Park I had to travel the Telegraph Track fairly often and the front-mounted winch on the Toyota LandCruiser ute got used fairly frequently, especially on steep and rutted creek exits. However, I was always driving alone.
If one of the vehicles in a travelling party has a winch, then that is usually enough to cover everyone else too. In any case, towing a stuck vehicle out with another is usually the first and successful choice. Call me old fashioned but I still carry a good hand winch and, while it is used very rarely, it is highly effective. Yes, they are hard work – less so when used with a snatch block.
Though hand winches can get you out of a much broader spectrum of trouble than a front-mounted unit, particularly when winching backwards when you think it's no longer wise to go forward. They are also invaluable for dragging fallen trees off the road that you can't access with your vehicle. The downside of hand winches is that they are bulky and need to be stowed.More cape
The other piece of recovery equipment I own but have not yet needed to use is an Australian made Bog Out system. This is basically a harness – one end is fitted to a wheel of your vehicle and the other to an anchor point, which does need to be straight ahead. You then drive in that direction, the harness capturing the wheel and pulling you forward and out of trouble.
Looks good and very compact. I will do a proper review in the future. Though not essential, UHF radios are invaluable for Cape York travel and enable you to keep in touch with your fellow travellers, and warn of hazards such as ruts, dust holes and approaching traffic. We have both vehicle and handheld radios – the latter are great for scouting ahead on foot and helping with driving or recovery in tricky circumstances.
Many people ask about carrying spare fuel when exploring the Cape. You honestly don't need to unless perhaps you're travelling very remote and doing a lot of driving around at that destination. An example might be Cape Melville National Park. Even then most vehicles filling up at Laura or Musgrave should have enough for the duration.
Carrying a decent larder of food makes good sense – usually a combination of fresh, tinned and packet tucker. This gives you flexibility should you want to stay somewhere longer than expected or if you get held up due to a breakdown – heaven forbid, but it does happen. Rice, pasta and sachets or tins of whatever else appeals to you are a great backup.More cape
What sleeping arrangements are best? This is one of the most frequently asked questions with regard to camping on Cape York – particularly with crocodiles around. The risk from these animals is real but minimal, and many travellers bemoan when they don't see any on their trip! I have safely lived by camping on a high riverbank without any hint of a crocodile visiting for around 10 years on Cape York.
Official advice from the Department of the Environment is to camp 50m from the water's edge for safety. These days many people go for a snug rooftop tent. I have never used one though they look fabulous – obviously the only downsides are the need to climb up and down, which is a novelty, and the need to pack it up to travel anywhere.
Camping trailers are hugely popular on the Cape too and are very convenient, apart from having to tow it. Deep-water crossings are a consideration in that regard. Then there are the options of a good old-fashioned swag or bedding in a mosquito dome or a tent. Many people use stretchers as well for added comfort, and several swags have built-in insect mesh.More cape
Regardless of which way you go, good ventilation is a must in the deep tropics, as is protection from insects. Equally, a vehicle awning is fantastic shelter from the tropical sun. We use an Australian made Supa-Peg, which wraps around the back of our Land Rover Discovery as well as extending from the side – it has been fantastic!
As in all outback travel, carrying water is on the Cape is essential. Plastic jerry cans are good, and everyone should have their own water bottle topped up and handy, as this is thirsty country. Another option worth looking at is a dedicated water tank. Western Australia based BOAB Offroad produce a range of different sized and shaped tanks, and we've used a 42L slimline model for many years.More cape
Couldn't recommend it enough! Well, the latter end of the wet season is upon us and it won't be too long until we can traverse the amazing Cape York region again! Next month I'll offer more information to help you to understand and enjoy a fabulous Cape experience.