Tuggerah crab poacher convicted, pays $12,000 and loses boat and motor
An illegal fisher has been convicted in Wyong court yesterday receiving over $8,000 in fines and ordered to pay over $4000 in professional costs.
NSW Fisheries Officers from the Central Coast conducted targeted surveillance of Tuggerah Lakes as a result of several reports of recreational and commercial crab traps being tampered with and possible catch being taken.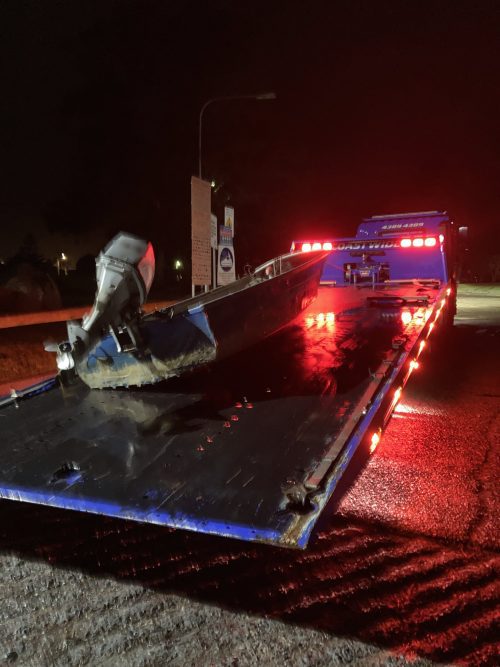 During a storm event officers were rewarded with their patience and diligence with both photographic and video evidence able to be obtained of the fisher retaining crabs from the lifting of 30 traps that were both recreationally and commercially set.
Fisheries Officers were assisted by NSW Police from Tuggerah Lakes Local Area Command in apprehending the fisher at The Entrance under cover of darkness. The fisher was found to be in possession of 39 mud crabs and 5 blue swimmer crabs. Fisheries Officers seized the catch, along with the fisher's boat and outboard motor, both of which have been forfeited to NSW Fisheries during court proceedings.

Report illegal fishing to the Fishers Watch phone line on 1800 043 536 or online via DPI website at http://fal.cn/3gJWh.