IT has been incredibly tough weather so far this winter. I cannot remember such a windy year and a few of us commented about it via Messenger one woeful day. From the Sunshine Coast to Bundaberg – yuck, just yuck. As if COVID lockdowns didn't make it hard enough already, and just before our school holidays.
woeful wind
Throw into that bad weather and tough fishing once the visitors started to filter back in! A winter neap tide can be difficult and there are years I don't even notice the downturn in fish activity. But this year, around the solstice, it was extremely difficult fishing and getting a bite was tough at times.
Even dropping a live squid we were lucky enough to jag into a school of pelagic fish that were lockjaw… and still not getting a sniff. Yes, technically I did resort to bait! However, during the full moon in June and two weeks before July's first neap tide, fishing was good, especially with snapper coming over the side. Bare in mind that the snapper and pearl perch closure is in effect from 15 July to 15 August. woeful wind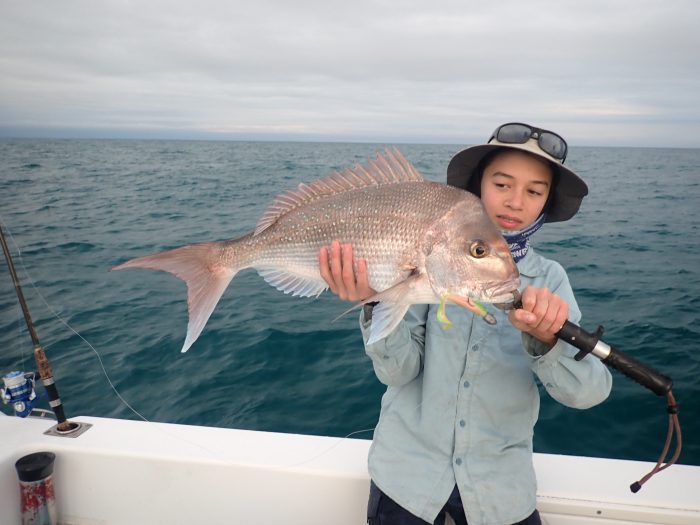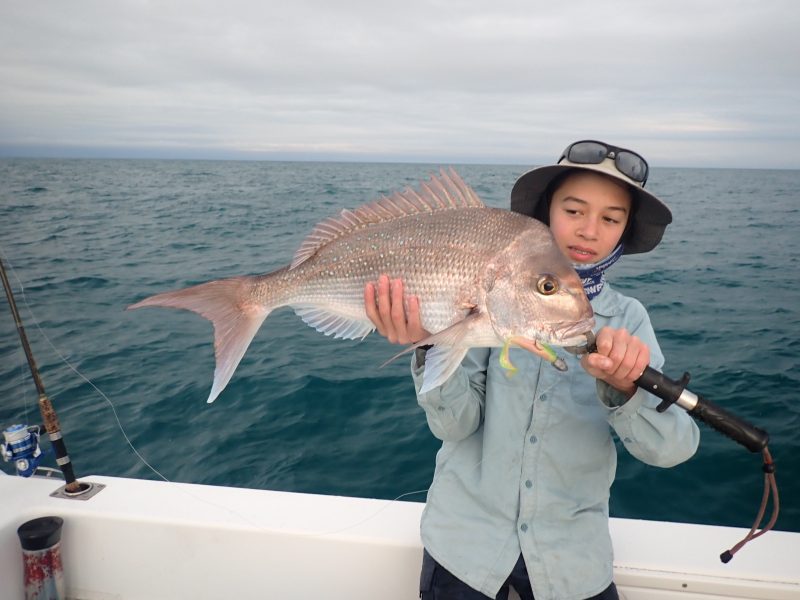 But when I thought about it after the early bites, it wasn't particularly easy. Though we did get bites, even if during the tougher stages of the day they were small. You know it's slow when you can't even get trashy grinners. So, it pays to convert anything that may enquire.
The downside is that when it's tough, I often downsize the leader. This is fine unless a big queenfish or mackerel comes along. One particular morning, I had instructed the angler to have a 30lb leader if possible, but he only had a 20lb. In his case, it didn't make any difference, though I could literally see the queenfish and briefly had a small one on.woeful wind
We worked the school for a time, without any further bites – except foul-hooking a small barracuda – I find this happens often when it's tough. They swipe but don't commit. We foul-hooked a couple of fish that day, and over the course of the week, it happened frequently. So, keeping in mind the slow state of play, I persisted against my own advice with a 20lb leader.woeful wind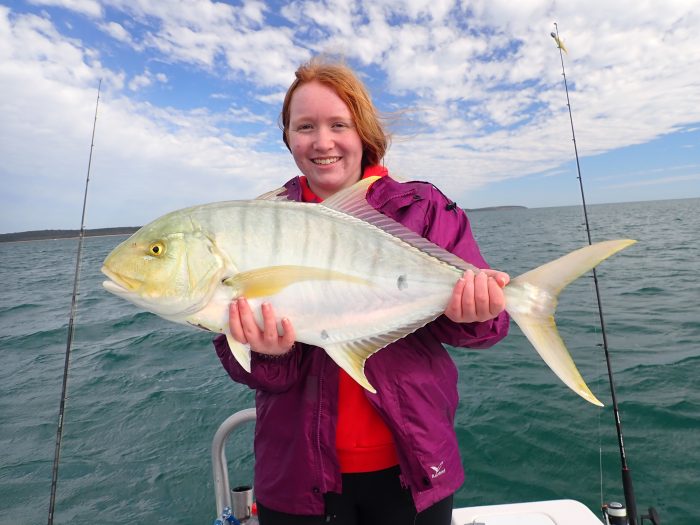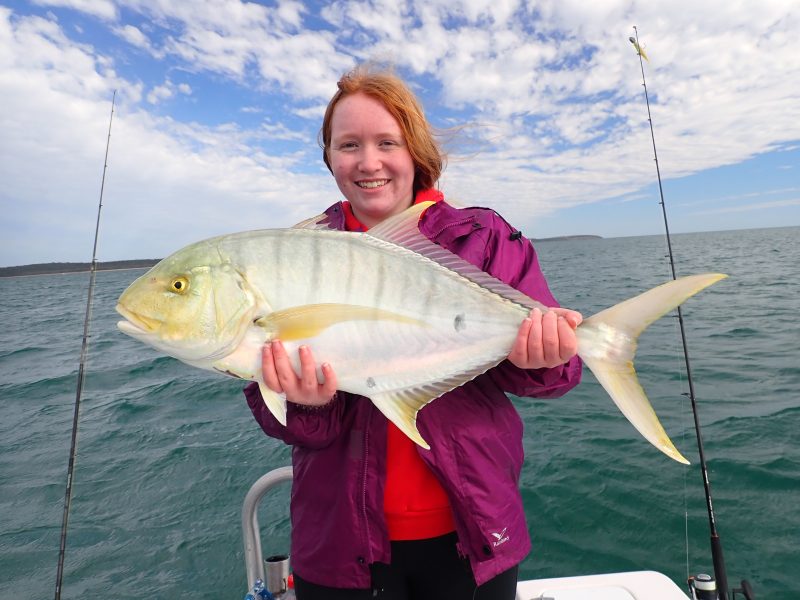 I recommend 30lb minimum leader for queens, but I have landed 110cm models on 10lb, so was hoping that the hook-up would be on the outer mouth. Suddenly we got a tap and loaded onto a heavy queen, though after two blistering runs, we were bitten off. How can we have no bites, then suddenly a crazy one that swallows the lure deep?woeful wind
Anyhow, it sums up how difficult it can be. A bit of luck would have seen us land that fish, no problem. But as they say, "that's fishing!"
I hate that saying, but only because occasionally I have to concede.
If you'd like to book a charter with Tri, visit the Fraser Guided Fishing Facebook page or website.