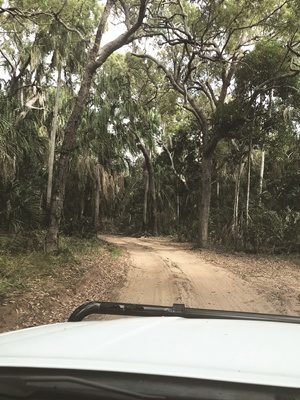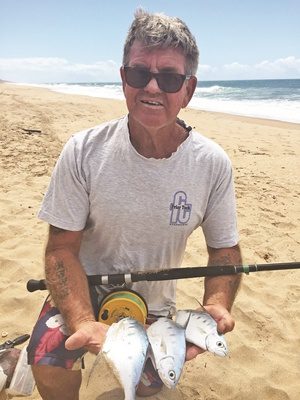 THIS year has been one of uncertainty and will be remembered for many different reasons, but for Tonia and myself it has been an unbelievable year. After selling the farm situated in the beautiful Mary Valley we decided to travel throughout Queensland.
Driving Deepwater National Park
Our journeys have taken us along the coastline, across to Kurumba and out to the western Queensland border town of Camooweal. The trip then zig zagged across this outback region as we simply enjoyed the hospitality of this special part of Australia. We have been blessed to find ourselves camping in the middle of nowhere staring at the night sky brimming with stars. Driving Deepwater National Park
As much as we are very at home being alone and isolated, there is always the yearning to get back to the ocean and feel the sandy beaches under our toes. On the last leg of this first stretch we travelled from Longreach across to Emerald, to Baralaba and onto Calliope. Tonia then searched the maps looking for a coastal retreat and suggested we check out Deepwater National Park just south of Agnes Water.
The plan was to spend some time on the beach with the intention of playing in the beautiful Pacific Ocean. I was also keen to catch a few waves and partake in a spot of beach fishing. Somehow a three-day ocean escape turned to three weeks of exploring and indulging in my saltwater obsessions.
The south easterlies provided a most welcome swell onto the coast and travelling the 9km beach tracks through Deepwater National Park, from Wreck Rock to Agnes Waters, became a daily ritual. Low water on Agnes Point offered the perfect break, well protected from the wind.
Travelling the four-wheel-drive track simply became a pleasure each day as we meandered through the tropical beach vegetation. While driving the track one also had the option of branching off to either Middle Rock or Flat Rock. Both are picturesque locations and well worth the effort to visit.
Flat Rock offers a deep beach gutter situated behind a large rock shelf, perfect for youngsters to use as a swimming area. On two occasions I surfed these isolated back beaches and had the entire place to myself. Whilst saying that it is also recommended you keep your wits about you, especially this time of year as Rules Beach and some of those back beaches are well known for tiger sharks. Driving Deepwater National Park
The approaching sea turtle breeding season also provides the tiger sharks with one of their favorite food sources so unfortunately this greatly increases the risk of a chance meeting. These very same beaches also offer the perfect place to break out the surf rod and Alvey as whiting, flathead, tailor and dart are a few of the species that frequent this stretch of water. Driving Deepwater National Park
Being able to gather a few pipis and beach worms to target the fish is all part of the magic in making this such a special place. The abundance of bait and availability of fish in these pristine gutters bring a smile to my face. It's all about the beach; being able to camp beside it and hear the swell crashing against the shore on a late-night high water.
To surf the energy of the waves and simply harvest what you need to throw on the hot plate at the end of the day, it just does not get any better than that. Like all forms of fishing, finesse is an important factor as well as reading an area and understanding where the fish will be feeding. Beach fishing is no different and most of our catches were caught in deepish gutters right outside the shore break. Driving Deepwater National Park
Gutters of clean deep green water just seem to scream fish. To my amazement many anglers seemed to target the shallow bank areas where they had to battle the pounding surf and sweep just to keep a line in the water. Understanding the beach is just as critical to the fisherman as it is the surfer.
Reading the banks and identifying features is essential to success. Believe me, it isn't always cut and dry and blatantly obvious the difference of breaking white water over a bank and a lollie green patch of a deep gutter. Wave shape can give you a wealth of information.
That steep unbroken wave just about to pitch over a shallow bank can suddenly change shape and become a rounded full lump of water as it passes into a deeper section. With the above account, at no time had the wave broken, but the subtle change in shape indicated a change in water depth. On one particular day I fished the above scenario and pulled 10 flathead off this slight change of bottom depth.
Whether you are fishing or surfing, sit on the beach and watch carefully to help yourself understand what is going on under the surface. It will truly help you enjoy the essence of beach surfing and the fishing lifestyle. We're on the road again as we continue to travel in the van, but we have a new location to base ourselves from in the future. Driving Deepwater National Park
We have just brought a block of land in Agnes Water and have begun building a house right here on the Discovery Coast as those water-based obsessions have just proven too strong to ignore.
To learn more about this part of the world, click here!
Until next time.