THE tracky dacks and ugg boots have well and truly come out of retirement. We have had a few patches of proper cold weather but apart from that winter has been quite reasonable. But some mornings it is hard to get out of bed to go for a fish. So I think getting a few mates on board helps to keep you motivated.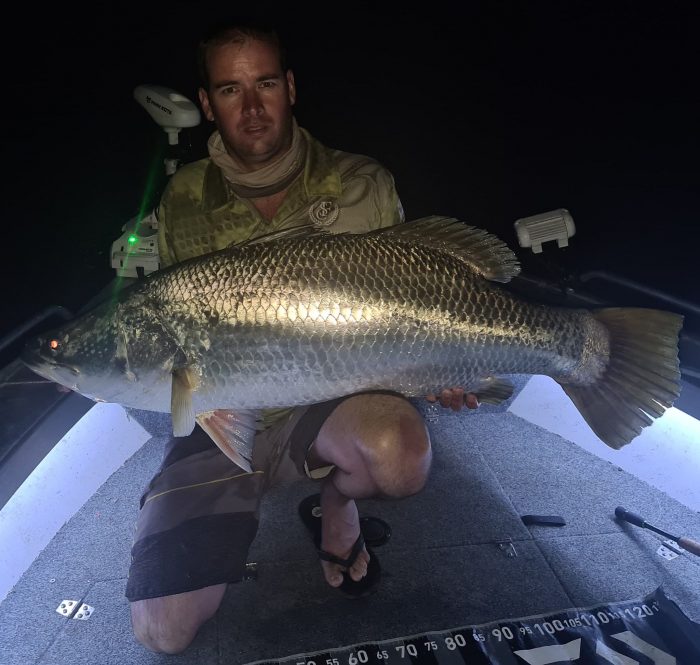 Well, that and a big thermos full of hot coffee. Some of the weather of late has been absolutely stunning. Water clarity in close at this time of year can be extremely clear, making it perfect for land-based spearos to hit the headlands. The southwesters we experience all through winter have a lot to do with this, by sending waves and chop away from coast instead of onto it as in the warmer months. Mid-winter CQ
With the current water temperature, I can assure you the spearos will be wearing thick wetsuits. One thing that surprised me while talking with a few of them is how many crays are available in such shallow water off the mainland. Tasty crustaceans are available if you're willing to put in the time. Big winter tiger squid have continued to run red hot as expected.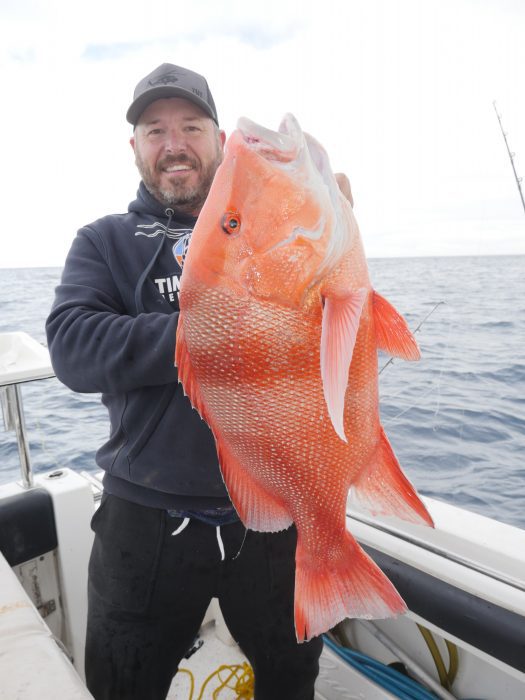 Some of the quality has been nothing short of outstanding. Something to keep in mind about tiger squid, and that a lot of people don't know, is that there is a bag limit of 20 per person. When the squid are on it can be easy to quickly reach limits, so make sure you keep an eye on the tally. Some of the most reliable spots have been Humpy and Barren islands.Mid-winter CQ
Shallow reef is a good start, but if you can find broken rock or reef with sand in between and weed on top, then this is prime squidding country. Many are aware that southwest wind in winter will make fishing inshore a lot tougher. But I find that squid are one of the most reliable species I can get to bite during a westerly. So make sure you don't write the conditions off as being too tough, and get out there and chase a tiger or two.Mid-winter CQ
If you are heading out to chase some squid this winter, then maybe put the boat in a bit earlier and try for a mackerel first. Just when you can see is the prime time to troll for a bay or island mack. Any of the close spots are reliable this time of year for school and spottie mackerel including Iron Pot, Rita Mada and the close-in islands out from Emu Park.Mid-winter CQ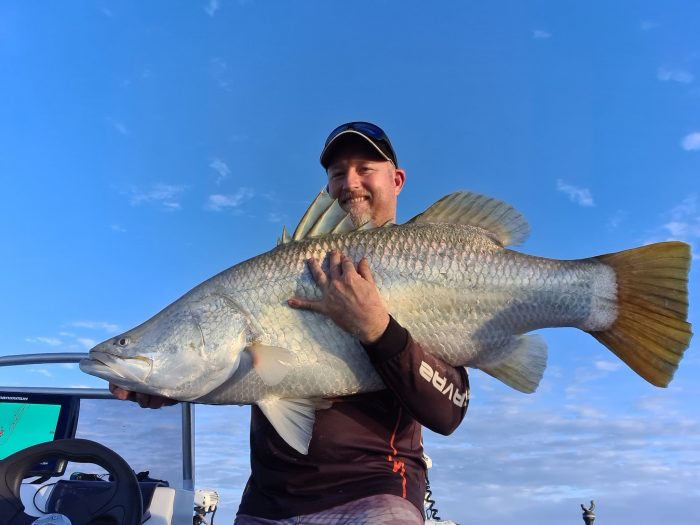 I got a really good report from a friend who had some great sessions on the grey macks by just trolling small spoons over the bait schools. A very simple but effective technique. If you fancy your hand at trying to bag a spanish mackerel, then the Islands are the best place close to the marina. Big Peninsula on Great Keppel Island, Barren, Outer, Man and Wife and also Conical are all reliable spots.
Look for the current lines and where the bait is holding. If like me you're one of the world's laziest mackerel fishers, then lures such as Halco Laser Pros and Rapala X-Raps are a great choice. If you prefer to put in a bit more effort, then trolling baits such as gar and wolf herring will get the bites when the artificials struggle. Recently we did a wide run when the prediction was for light wind, but it had the dreaded westerly in it.Mid-winter CQ
So we decided to leave the harbour at 2am to avoid the crowds and headed to our first mark about 80km east of the marina. It was on from the very first drift. Dan boated a legal red and that set the cruise control for the rest of the trip. We did a mixture of jigging and bait fishing, with both techniques working extremely well. The sharks gave us a hiding, which was unexpected because usually on the Capricorn Coast as soon as the temperature drops the sharks settle down.
After persisting for the day were rewarded with 11 nice red emperor and a heap of mixed reef species. We fished a mixture of fern and isolated reef. The standout slow pitch jigs were Palms Slow Blatt and the Reel Action Lures Slow Fall (pitch) Jig. The final report, which is no surprise, is that the flatties have come on strong. I haven't had a chance to chase them yet, but it is on the to-do list.Mid-winter CQ
There's nothing like grabbing a couple of light rods, a handful of plastics and dropping the boat in to chase some flat fish. Well that's it for me this month. Stay safe and just remember it's whale season, so keep an eye out if heading to the islands or beyond.