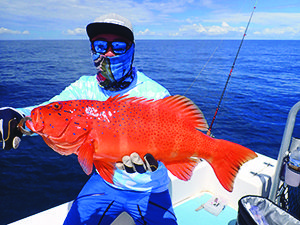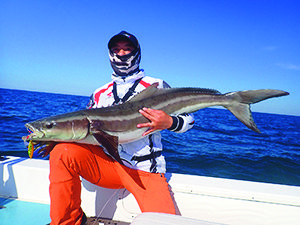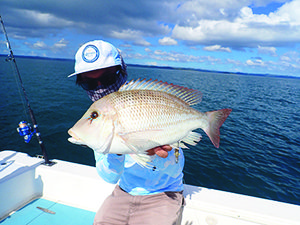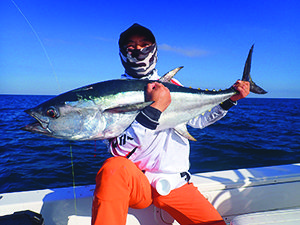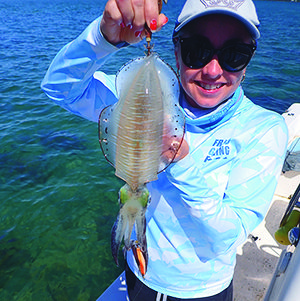 AS a charter operator, mess and disorganisation seriously get under my skin.
Now, if you know me personally I am one of the messiest people about, and the console of my boat is a clear indication of many moments of mayhem. Lures with rusty hooks stacked on top of each other and hidden underneath is a pair of line clippers that possibly could have been chucked two years ago.
However, the work area of the boat is always kept free of clutter. Fishing for speedy predators often results in battles that have us flying and scurrying around the vessel. Throw in a shark or ten and you have a recipe for rather epic moments of mayhem. So my vessel is always free of clutter.
Everything has its place – two tool holders sit port and starboard of my console, each with pliers, knife, scissors and de-hooker. I position tool holders in places to reduce the chance of catching clothing when someone walks past.
I literally lose my mind when I reach for a tool and someone hasn't put it back – I may be frantically trying to de-hook a fish to return it quickly to the water. Other things like line spools and drinks can cause trips and slips.moments of mayhem
Put fishing tackle in boxes and stow them out of the way. Drink holders are available in numerous quantities and designs, so get some please. Attach drink holders in places where they won't hinder movement.
Line is a hazard for wildlife if it's blown or knocked overboard and being plastic, line is not biodegradable. Line can also jam bilges and other essential boat equipment, so have somewhere to stow smaller rubbish items such as line, and dispose of tags and bird's nests responsibly. moments of mayhem
I repurpose soft plastic lure packaging to stow smaller rubbish that would otherwise easily be lost. I wedge the clip-lock packet firmly under something to ensure it doesn't blow away. It gets tossed out when the packet is full.
Alternatively, you could use one-inch pieces of double-sided Velcro to fix the pack to a rail or carpet. Consider how fast your vessel can go before leaving the packaging flapping about in the wind, and obviously it should be removed when the vessel is being towed on high-speed limit roads.
Cut a slit in the welded part of the packet wide enough to slide the Velcro piece through, then wrap it around a rail or strap it to some carpet. Use two straps of Velcro if you want a more secure connection. Insert damaged soft plastics, line tags, hooks, muesli bar wrappers and bird's nests – job done. moments of mayhem