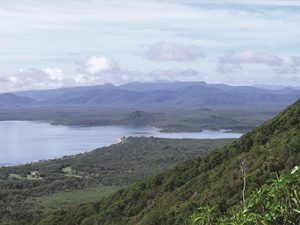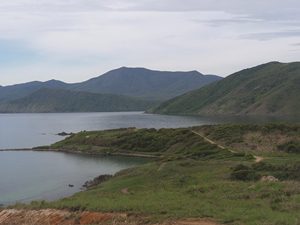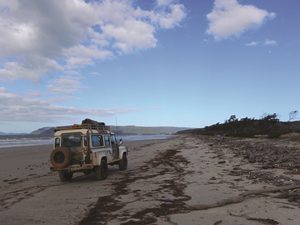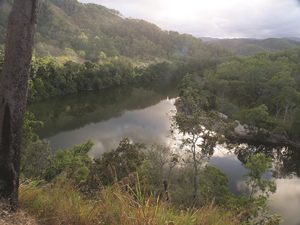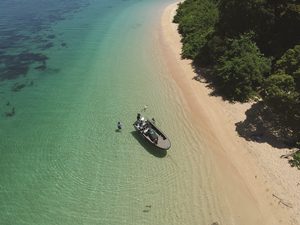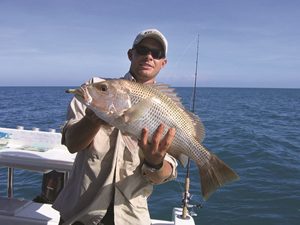 SOMETIMES people just don't have enough time to do the full 'tip trip' – that's just a reality. Others have done so but want to return to Cape York to further explore this amazing region.
There's an abundance of smaller areas to visit, and one of the best is the southeastern corner, from roughly the Bloomfield River north to Bathurst Bay, and west to the Peninsula Development Rd. This amazing swathe of country offers a proper mouthful, not just a taste of the Cape! It ranges from rainforest-clad mountain ranges to remote, scenic coastlines (and islands) and vast tropical savannah plains interlaced with rivers and billabongs. Southern Cape York 4WD
All with an abundance of camping, fishing and photographic opportunities! To reach the Bloomfield River from the south, you can either travel via the famous Bloomfield Track, which starts at Cape Tribulation, or for the more adventurous, the CREB Track via Daintree. Both routes feature steep hills, however the CREB route is epic and should only be tackled in fine weather in a well-equipped four-wheel-drive.
I first drove the CREB back in the seventies in a short wheelbase Land Rover, just as the first storms of the 'build-up' were cranking up. Partway along we met a battered old Landy of the 'held together with fencing wire' variety, skippered by an equally weathered looking tin miner. Southern Cape York 4WD
"Have you got wheel chains?" he asked. "Because if it rains and you haven't, you're stuffed!" I actually did, but in any case the rain that time held off. Anyway, back to our journey!
A diversion at the Aboriginal community of Wujal Wujal to see the spectacular Bloomfield Falls is a must, as is a visit to the scenic Weary Bay at the little village of Ayton just to the north. There are two great caravan parks at Ayton, and a boat ramp on the Bloomfield that allows access to the local reefs in good weather. A great place to spend a few days! Southern Cape York 4WD
The Bloomfield Track from here north is now all bitumen, but the beautiful mountainous scenery remains – part of what was once known as 'The Big Scrub'. Great camping options en route to Cooktown are Home Rule Rainforest Lodge and Camping, and the famous Lions Den Hotel. Both offer 'saltie'-free freshwater swimming, and there's a cracker hiking track at Home Rule up to the waterfall of the same name.
A stop at the boulder-strewn Black Mountain is a must. Onwards to Cooktown, but first with a diversion to Archer Point. Camping is allowed here, and you can take in great views along a truly spectacular coastline. You can beach launch to fish a plethora of nearby reefs and also visit nearby Hope Island, which is a true gem. Southern Cape York 4WD
Picturesque Cooktown is nestled on the southern bank of the Endeavour River, surrounded by beautiful nature, steeped in history and culture, and the town still retains its frontier character. There's a stack to see and do, however I've covered Cooktown pretty well in the past so will move on.  About 30km northwest on the Endeavour Valley Rd is the immaculately kept Endeavour Falls Caravan Park, another cracker place to stay. Southern Cape York 4WD
Just beyond there, you would normally turn left onto Endeavour Battlecamp Rd. However, I strongly recommend continuing on through Hope Vale to Elim Beach, where you can camp at Eddie's Camp. This area is again seriously beautiful! It's possible to beach launch at high tide to fish in the bay or around north Cape Bedford for barramundi, mangrove jack and fingermark, as well as mackerel further out.
West of where you first reach the coast is the famous coloured sands, accessible by walking or 4WD at low tide. Never drive low on the beach – getting bogged is virtually a certainty and many vehicles have become swamped here. For a small fee paid at Eddie's Camp, you can also drive (all this is 4WD only) over to the pretty stretch of beach near south Cape Bedford. Southern Cape York 4WD
The sand en route can be very soft, so expect to air down, and if the trade wind is blowing – hold onto your hats! It's well worth the trip though. From Elim Beach it's back to the Endeavour Battlecamp Rd and into the magnificent Rinyirru National Park.
However, we'll visit there and places beyond in another article!