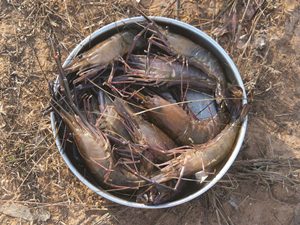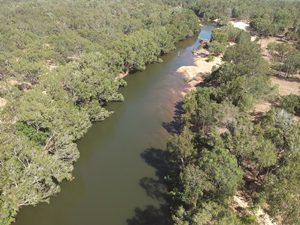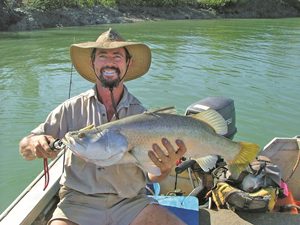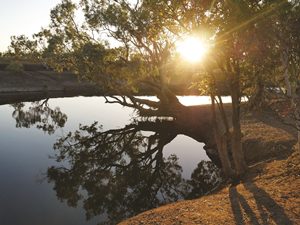 LAST month we explored the magnificent country around Cooktown, both south and north. This time we're diverting down Endeavour Battlecamp Rd and heading towards the wonderful Rinyirru National Park. It is well worth stopping to view the picturesque Isabella Falls, about 6km in from the Hopevale Rd. Now bitumen in places, Endeavour Battlecamp Rd winds through the impressive Battle Camp Range, which is formed from attractive sandstone.
The range is so named after a significant armed conflict between gold miners on their way to the distant Palmer River Goldfields and the local Balganawarra people. Many of their descendants are now back on country, running cattle and very productive ranger programs. When you reach the crossing of the Normanby River, you are almost out of the high country and soon after reach the boundary of Rinyirru National Park. Southeast Cape York 4WD 
Comprising a spacious 5370sq km, this national park encompasses a wealth of rivers, billabongs, swamps, and expansive savannah woodland plains. If you are into bush camping, fishing, nature and simply experiencing one of the absolute gems of the Cape, Rinyirru is a prime destination. It's such a shame for those who just gallop up to the Tip and back and miss this place.
While still on Endeavour Battlecamp Rd, a quick diversion into Horseshoe Lagoon is well worthwhile, to view the waterbirds – except later in the year when water levels drop. The rustic Old Laura Homestead, near the Laura River and listed on the National Heritage List, is a great place to visit and hints at what life was like in the late nineteenth and early twentieth centuries. Southeast Cape York 4WD
The homestead was abandoned when a cyclone-driven flood swept through the buildings in 1957. In my view, the first of the better camping areas starts at Twelve Mile Lagoon on the Normanby River. The turnoff lies just opposite New Laura Ranger Station, and incidentally you can get mobile phone reception here. Twelve Mile Lagoon typifies most of the bush camp areas in the National Park – beautiful, shady and usually discrete sites set adjacent to a river or billabong.
There are detailed maps at the various interpretive shelters around the park and you can book online at Lakefield ranger base. The Normanby features a wealth of great bush camping areas including Old Faithful Waterhole, Mickey Fein and Dingo Plains. If you prefer better appointed camping, Kalpowar Crossing 3km from Lakefield features flush toilets, tap water from the river and cold showers. Southeast Cape York 4WD
North of Lakefield base lie White and Red Lily Lagoons, which are both beautifully decorated with waterlilies and great for birdlife. The northern park also offers fantastic camping at Midway, Hanushs and Orange Plains as well as the two Whiphandle holes. Basin Waterhole on Jam Tin Creek at the top of the tidal influence and Melaleuca Waterhole are another two top spots.
The latter is a large billabong, filled by floodwaters from the Normanby each wet season. Browns Creek where it joins the Bizant River is hardly the shadiest place to camp, however it allows boat access down to this beautiful river, which fishes well for barramundi and all the usual tropical estuary species. About 10km north of the Lakefield ranger base, you turn west to reach Breeza Outstation, originally established to breed horses. Southeast Cape York 4WD
Further west flows the stunning North Kennedy River, and Hann Crossing was named after explorer William Hann, who passed through in 1872. Once again many campsites can be found along the North Kennedy, as well as great fishing for barramundi and cherabin. All camps are on freshwater – except Camp 20, which is right at the top of the tidal influence.
With care – beware of rock bars – you can boat a long way down this river and also divert up Jam Tin Creek, which usually features clear water. Further west, after crossing the impressive Nifold Plain, are the last two camping areas in the park – Saltwater Crossing and Sweetwater Lake. Then you leave the park on your way to Musgrave and points north. Southeast Cape York 4WD
The other prime destinations in southeast Cape York are Bathurst Heads and Cape Melville, though word has it that Bathurst Heads is currently closed. That being the case, I'm packed, ready and raring to go to Cape Melville. Haven't been there for a few years, so will be able to provide an update next month.
Stay safe and enjoy the outdoors!
To stay up to date with the Cape's road conditions, click here.
For more Cape York fishing action, click here.