So here we are, the last few weeks of 2021. What a year it has been for many and what a year it will be going forward. School holidays are about to kick off and for many they have already started. The good news there are other schools out and about in the form of mackerel! Sunshine Coast Noosa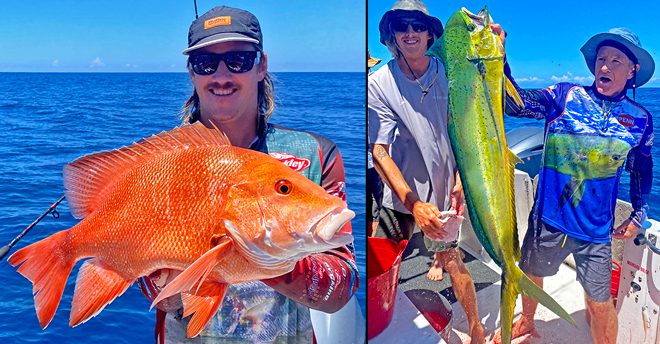 Offshore
We have seen a few reports coming in from the kayak fraternity who are often the first to start hooking up. Though not big, the fish are around the 6kg mark and make excellent eating. Remember the size, bag and boat limits on spanish mackerel. There are also smaller mack tuna, spotted mackerel and even mahi, mahi. Sunshine Coast Noosa
Most anglers have been flicking slugs for mackerel and while drifting, having a gang-hooked pilchard out running in the current can get quality fish. The currents have picked up – which could be the reason for mackerel showing up – and as such sitting on anchor is harder. Other fish taking floated pilchard on gang hooks are cobia around the 4-6kg range. These fish are excellent fighters and big ones will live up to their name of black kingfish and head straight to the bottom. Sunshine Coast Noosa
Other fish that head straight to the bottom are extra-large amberjack. These are often found wide of the Barwon Banks and Double Island. If you are looking for a workout then you best break out PE5-6 gear and run 80-100lb plus leader. The beauty of these fish is that they will hit plastics, live bait and of course jigs. Come in and check out our range of jig-specific gear for one of the hardest fighting fish in the ocean. Sunshine Coast Noosa
Beach
From the surf, we have seen good numbers of smaller whiting taking beachworm bait. There have been good numbers of worms showing up along the Sunshine Beach stretch. If you need help catching them, be sure to come in and ask us how to do it. There have been a few trevally and flathead caught around the river mouth with the change in tide.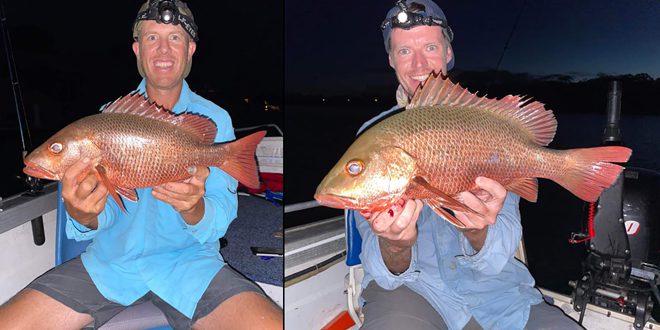 River
Whiting have also featured inside the river, with fish starting to get near the magic 40cm mark. Though hard to find, you can start around the dog beach and along Gympie Terrace. Simple running sinker rigs work exceptionally well. Smaller shallow diving hard-bodies also work well if kept on the move. The good news is that you can also pick up flathead, trevally and even bream using this method. It is recommended to use polarised glasses to spot the schooling fish and flathead in the shallows so you can cast at them. Look at the many lures in the Berkley Pro-Tech range and grab some 6lb leader at the same time.
Mangrove jack and mud crab have also been on the chew and having a few pots out in front of the many drains that can be found between the lakes could land you a nice surprise. This area is a great place to tangle with a jack, especially if you enjoy flicking lures. You can also try pitching live bait into the snags. This obviously requires you to have a cast net. If you need help throwing one, be sure to ask us, especially if picking one up for the first time.
Freshwater
The dams are starting to clear up a little more following the previous week's heavy rainfall. Many anglers have reported an early morning topwater bite and a good edge bite in Lake MacDonald. Working surface lures away from the weed lines can be done with Atomic Bulldogs and Lucky Craft Sammy 65s for big bass and maybe a saratoga. In the weed the Z-Man Finesse Frogz are excellent when paired with a suitable finesse weedless hook.
Now for all the  latest information log onto www.fishingnoosa.com.au for up to date bar and fishing reports, don't forget to drop into Tackle World Noosa, Noosa Boating and Outdoors and Northshore Bait & Tackle in Marcoola for all the right equipment, bait and advice to get you catching. Be sure to follow us on Facebook and remember tight lines and bent spines!
Click here for more Sunshine Coast fishing reports and tips!