Rain, we've had a lot of it and we are in for a lot more, so they reckon. wet summer fishing
It's certainly affected the fishing scene in the river systems, that's for sure. wet summer fishing
There are always good and bad points to a wet summer. wet summer fishing
The bad is that the people upstream miss out on the action and some species such as trevally might leave the river all together.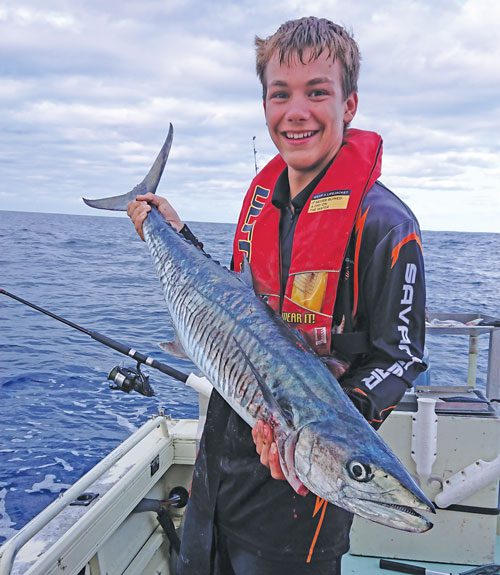 This isn't necessarily true every wet season, as it depends on the prawns.
A good flush of fresh every now and then will keep prawns moving and trevally will hang around the river mouth for a feast, but a constant fresh will mess the prawns up and the trevally will usually leave.
It depends on how wet a summer it will actually be.
Time will tell.
The good news about a wet summer is that the river species will be concentrated low in the system and this can make for some good fishing for all the summer specialists such as whiting, flathead, jewfish, mangrove jack and of course mud crabs.
Having a fresh before Christmas is a bonus for those chasing mud crabs in time for the holiday season and it has already brought them on.
Alas, as is expected in late spring and early summer, they are empty but this will change quickly and by the new year they will start to fill out.
This time of year is always exciting for the offshore brigade with pelagics on everyone's mind.
So far the water out wide has been green and cold, which is not at all conducive to wahoo or mahi mahi.
As a result, I haven't heard of any being caught but that could have changed because – while no boats have ventured wide – the water has warmed inshore over the past couple of days and yes, a couple of mackerel have been caught.
These are confirmed captures I might add and not social media rubbish.
Some people take great pleasure out of stirring the pot every year by posting last season's fish as early captures this season… why is beyond me.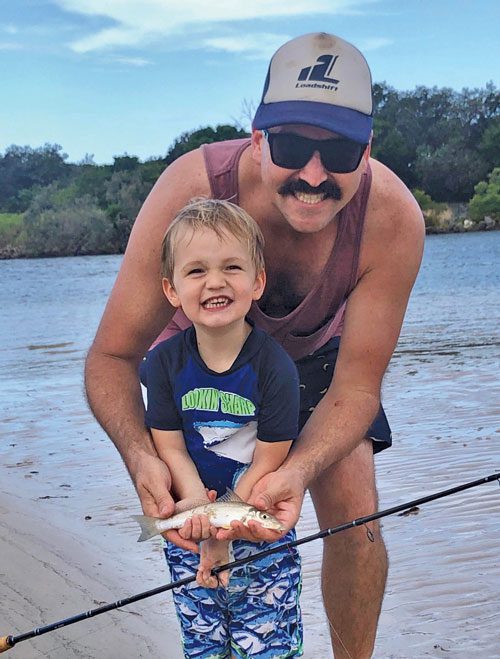 Out wider recently, while the water was a little colder, the current wasn't out of control and many boats took advantage by going out for a feed of reef fish.
I headed out with my friend Peter for a lazy Tuesday fish and we worked our way wider catching a feed.
Peter is a very keen lure fisho, so he gave the plastics a run while I stuck to the boring bottom bouncing – not too exciting but effective.
We were both putting fish in the boat regularly and I was surprised by how aggressively the parrotfish were hitting Peter's plastics.
I enjoyed watching the process as Peter boated not only parrot but maori cod, snapper, flathead and more.
I was bagging the same species on bait but the lures were definitely more dynamic for the angler.