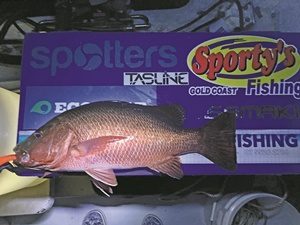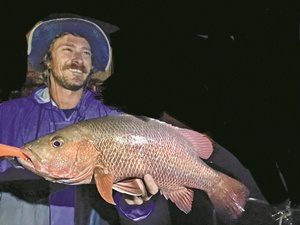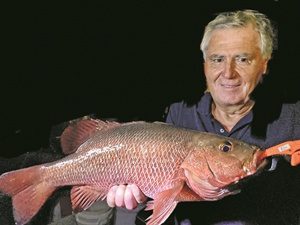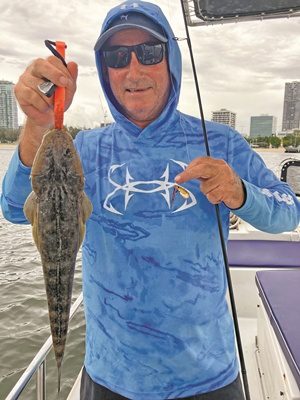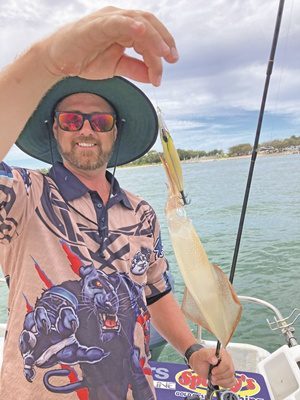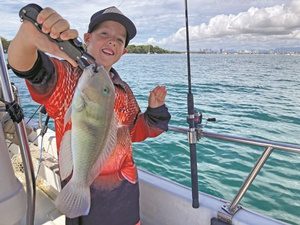 HI everyone, we're now into autumn and it's a time of season transition. The marauding mangrove jack will still be on the prowl this month, while bigger flathead will return to the rivers to feed. This is the start of my favourite time for fishing the Gold Coast Broadwater and the Nerang River.
Transition Gold Coast
From April until September we are spoilt for choice in local systems, with an abundance of school-sized flathead, mulloway, tuskfish, arrow squid, tiger squid, flounder, winter whiting, sand whiting, tarwhine, bream, luderick and more. The weather is often great for fishing too, with sunny days and light winds, and there is less water traffic. Here are a few tips for getting in on the action over the next month.
Arrow squid will suddenly increase in size and numbers. My favourite areas to target them are Runaway Bay main channel, Currigee Reef, Lands End channel, and the main channel markers from Sundale Bridge to the Spit. They are suckers for Ecogear ZX 40 blades jigged along the bottom, and when conditions allow, I always throw a Daiwa Emeraldas Nude or Ecogear Egilee Dartmax squid jig in 2.5 or 3.0 size.
Cast the jig about 5m out and let it slowly sink, then either leave the rod sitting in a rod holder or wind in and repeat. Use 6lb fluorocarbon leader tied onto light braid.Transition Gold Coast
For all the fish species mentioned above, my favourite areas this month are the deeper water around 6m all along the Southport main channel, the Western Channel along Labrador on a run-in tide, Lands End and Runaway Bay channels on a run-out tide, south and north Currigee reefs in 5-7m on either tide but close to the change, and Ephraim Reef at 3-4m depth just east of the buildings on Ephraim Island.
Drifting through all of these areas while jigging Samaki Vibelicious 70mm vibes – try Whitebait, Pearl Shrimp and Ginger Squid colours – Ecogear ZX 40 and 43 blades in colours 411, 440, 441, 447, and Pro Lure V42 blades will usually guarantee a little fun.Transition Gold Coast
To read more about this technique, click here!
Yabbies are a priceless bait in the Broadwater and rivers. If you can't get them, look in bait shops for good quality river prawns and white bait. For bait fishing, use a 7' 2-4kg bait rod with 2500 size reel spooled with 6lb Platypus Platinum mono line and a sliding ball sinker between No. 2-4 – just heavy enough to reach the bottom in the conditions.Transition Gold Coast
Then tie a small swivel and 1m of 6 or 10lb fluorocarbon leader with a No. 4-6 Mustad Baitholder hook, depending on bait size. Rig all bait as straight as possible so they don't spin and twist your line, then simply drop the bait straight to the bottom while drifting and wait for the rod to load up before striking and setting the hook.
Don't lock up the drag or you will lose good fish. Also don't let too much line out or you'll snag and lose tackle. It's also worth wading the banks this month for a feed of sand whiting and dusky and bartail flathead. Hope this helps you catch fish, but even on slow days, the Gold Coast is a wonderful place to be on a boat.Transition Gold Coast
To book on a charter with myself or Brad, or if you have any fishing related questions, SMS 0432 990 302 or email fishingwithclint@gmail.com, or find us on Facebook at Brad Smith Fishing Charters. We now have our own app available free on Apple App Store and coming soon to android.
Search 'gold coast river charters' on App Store.