THE reefs off Brisbane and highly populated areas of the Gold and Sunshine coasts can often be unhappy hunting grounds for recreational anglers. As for most people, much of my fishing is restricted to weekends. Squeezing your fishing into specific days is the opposite of what is conducive to success.
Options Brisbane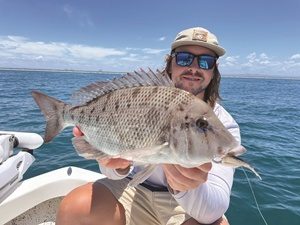 In a perfect world, we'd only fish when weather, tides, moon phases and seasonal conditions align. But of course, jobs, families, friends and general commitments often get in the way. Over the past few months, I've done a couple of trips to my local reef areas north of Brisbane – all on weekends in beautiful weather.
Boat traffic is one of the first issues you face in these circumstances. It is vitally important to hit the water early or late if you're fishing on the weekend in great weather, so you can maximise your fishing time during low light periods. In almost any situation, early morning and late afternoon are going to provide you with the best opportunities to entice a few fish to bite.Options Brisbane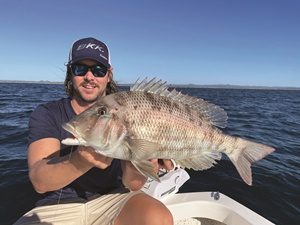 Another critical element to fishing popular locations in busy periods is to try and avoid boat traffic on the water. If there are multiple boats in a spot you want to fish, try your best to move on and find areas where you can fish on your own. Once you identify the area you want to target, use your electric motor or drift lines to cover as much of it as possible, until you can pinpoint an area where fish are holding.
When you've locked your location, it is all about technique, and recent trips have certainly reiterated that every single day is different. Back in February, our plan was to get out early and use small strip of bait to try and entice a few grass sweetlip and squire. We tempted plenty – every drop, in fact – but they were all well undersized, and it quickly became clear that it was going to be a hard slog to attract better quality fish.
We tried larger bait and different bait, then eventually my friend Ross tied on a 4"plastic, which was crunched on only the second or third cast. A really nice grass sweetlip was soon on deck and I was busy reaching for the spin gear! I also reached for one of the Nomad Design 75mm Vertrex Max soft vibes and was crunched by a nice fish almost straight away.Options Brisbane