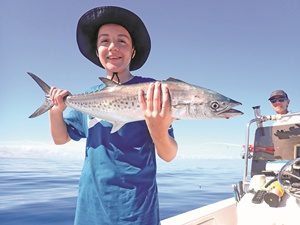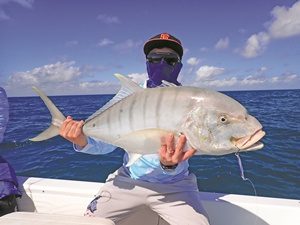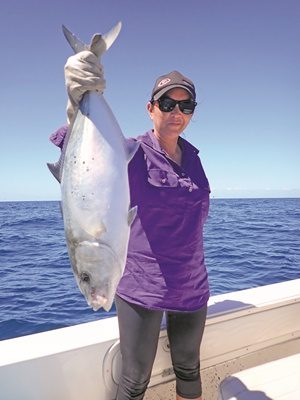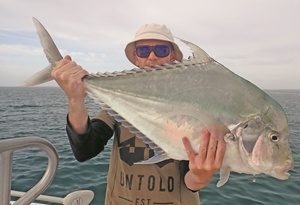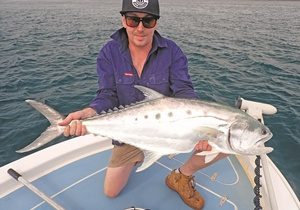 WHAT a wet and windy new year we've had in Hervey Bay. I hope everyone had a safe and joyous holiday period. I am lucky enough to be writing this article on time, as there is no work currently with the rain and wind. And for good measure, throw in the COVID-19 lockdowns that have been affecting travel plans to this lovely part of the world.
Hard Yards
I don't mind a day or two off and when I'm fully booked, I usually hope for bad weather to give me a short break before I get back into it. I've had months in the past where the fishing was good enough to ignore moderate to strong wind to get over 20 days completed in a month. Unfortunately, the fishing hasn't been good enough for me to justify going out in the miserable conditions, and I am not the type to force punters to fish just because I can.Hard Yards
Though the majority of my regulars can handle it, and we will at times head out in horrible weather. At this time of the year there should be plenty of surface fishing available, but it hasn't eventuated yet. Before Christmas we thought spotted mackerel had finally arrived, but they were gone just as quickly. Coming back from the Christmas break, it was very difficult to locate a willing bite, especially for those booked in for half-day tours.Hard Yards
I even found myself donut on one half-day tour after we dropped a trevally, which was the only hook-up we had. Putting it into perspective, we didn't even get a hook-up from a grinner or undersized school mackerel. Needless to say, my ego took a beating that day. When the weather allowed, surface feeding fish were found in good numbers.Hard Yards
These fish were quite a distance out and needed mild to moderate wind speeds to make it safe to access them. They were not particularly hard to catch and took the usual presentations. If you read my column regularly, you will recall that at this time of year I usually catch school mackerel, but these too have been low in number.Hard Yards
A fantastic species for beginners and often, while we are spinning these with metal jigs, we find trevally too and catch them using the same cheap metal lures. If the fishers are a little more experienced, bobbing plastics deep has been surprisingly successful on trout and cod. Amazingly the water has been very clear this summer, even on a bigger tide around a full moon. This was one of the positives from the past month.Hard Yards
It does, however, take more skill to produce results with this style of fishing.
To read more about coral trout in Hervey Bay, click here!