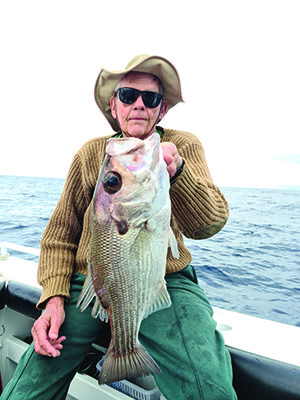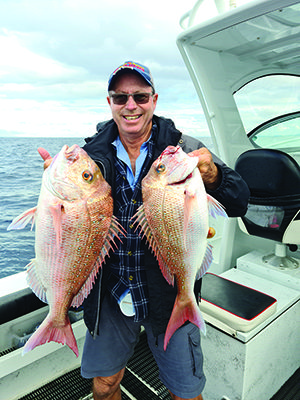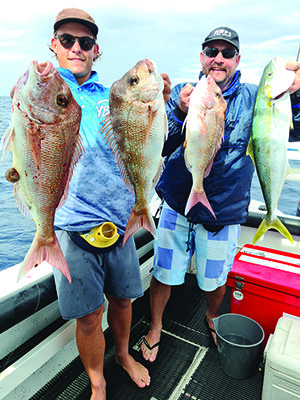 FOR anyone who fishes and enjoys boating, the past few months have been full of change, uncertainty, confusion and totally compounded by a severe lack of good leadership by those in charge of boating and fishing in Queensland.
The state of confusion started at the commencement of COVID-19 restrictions when the boss of Maritime Safety Queensland came out hard in the media and stated all recreational boating was off-limits. Not one to miss a media opportunity, he was quick to deliver the bad news. This went down like a lead balloon and was quickly overruled by the Minister for Transport and Main Roads Mark Bailey. 
After withdrawing an earlier tweet, Bailey's next missive was ambiguous and smelt of a typical government backpedal with his sudden, "Boating is banned, but fishing for food is permitted, as is using your boat for essential travel, to get to work, to and from your home or to local shops for provisions." Wow, there must have been some interesting exchanges behind the scenes to generate this much action from the Minister because he is not known for engaging with the recreational boating community.
Seems many people ignored the limitations that were imposed and did their own thing anyway, while others stayed put – riding out the whole COVID-19 thing at home. Shame there was next to no enforcement of the limitations and this added more fuel to the fire of confusion.
From where I sat, Bailey was the same bloke who appeared to have only the very slightest interest in engaging with boaties and ignored requests from a peak body to meet and discuss a range of initiatives yet was quick to add to the situation of COVID confusion at the time. Poor leadership all round, and perhaps now we are at the tail end of COVID, the Maritime bloke should focus on working with the industry to bring to fruition the change initiatives pitched to him – previously ignored with public service speak when challenged about progress.
Marine licensing is a classic topic that springs to mind. The present system commenced in January 1996, over 25 years ago and desperately needs an overhaul. Who knows, Bailey will likely be gone as Minister anyway after the next election in a few months, so why not work hard on preparing to brief the next person on changes the industry is calling for.
Some good news that benefits boaties would be a welcome change from the bloke who likes media opportunities. This could be as simple as relocating several of the now poorly positioned navigation buoys at the eastern end of the Rous Channel. state of confusion
This area has been poorly buoyed for some time now, with boats frequently grounding here due to redundant buoy placements because of sandbank shifts. Not much rocket science is required to get this done. Positive progress by our leaders on issues of interest to the recreational boating community can only lead to a restoration of confidence in our current state of confusion.
On another note, regarding the snapper closure about to commence in Queensland – how things have changed since the announcement last year to introduce strong measures to rebuild stock. Many people were up in arms stating the closure was unwarranted. Yes, levels of emotion were high and, in most cases, selfish. 
One bloke reckoned tourists from overseas would be deprived of opportunities and because of the closure there wouldn't be enough fish to feed tourists in his local community and so on. Well, the tourists aren't even allowed into the country this year, and we're still importing a shite load of snapper from New Zealand because domestic stocks on the east coast can't cope with demand.state of confusion
At the time of writing, tourists from overseas and interstate still can't come here, but the plane loads of New Zealand fish have been coming into Sydney during the COVID crisis and trucked up to Brisbane to meet local demand, and a glance at the progressive commercial quota catch for snapper and pearl perch indicates the quota won't be threatened in the first year.  Admittedly, the year didn't start until November, but COVID-19 can't be blamed for that, though I imagine there would be some serious lobbying going on to exempt several marine operators from the closure this year so they can make money. 
It will be interesting to see whether government holds its nerve and sticks with the new arrangements that were put in place to rebuild the fishery, which is in serious decline, or caves in to the demands of operators who care only about their bank balance.
Having said my piece about that, snapper have made a strong appearance already this winter, with a few very good early season catches. The wider reefs seem to benefit first, so a recent day offshore working the deeper grounds saw a good mix of snapper and some large pearl perch, as well as a few kingfish hanging around rocky areas that had bigger fish aggregations. 
When these fish are on, they respond well to fresh baits and artificials floated down to the depth they are located at, if you can get the right mix of slow current and light wind. This will get you better-quality fish, and when you use live bait kingies will go nuts if in the area, but snapper don't always respond as well to livies. 
Consider a visit to your local tackle store and help them out by spending a few dollars loading up with flutter type jigs because these beasties will account for excellent snapper and pearlies. In this modern era where we appreciate the privilege of catching fish, it can be a challenging yet personally satisfying means of bringing home excellent food as reward for your efforts.state of confusion
When conditions are not so pleasant it is still possible to score good-quality snapper, with a paternoster rig held off the bottom at the depth the fish are sitting at on your sounder. Have a look at the photo of a double hook-up of snapper I was lucky to score recently by doing just that. With a bag limit of four fish, I enjoy the challenge of seeking out better fish and engage in careful release techniques to assist with the survival of any released fish.